dscout + Miro integration
We've teamed up with Miro to create a dscout app, accessible via all Miro boards! Use this tool meet your stakeholders where they're at—bringing video insights from your dscout projects directly to Miro.
Our app compiles all of the videos, clips, and playlists you've generated share links for; tap to learn more about share links, clips, and playlists, or tap the links below to learn more about using the app.
Note: at this time the dscout Miro app is only compatible with in-browser Miro, and not the Miro desktop app.
Getting started
To start using the dscout app in Miro, open a board and tap the "More tools" button in the lefthand tools menu.
Search for or scroll until you find us in the list; tap on "dscout," then sign in.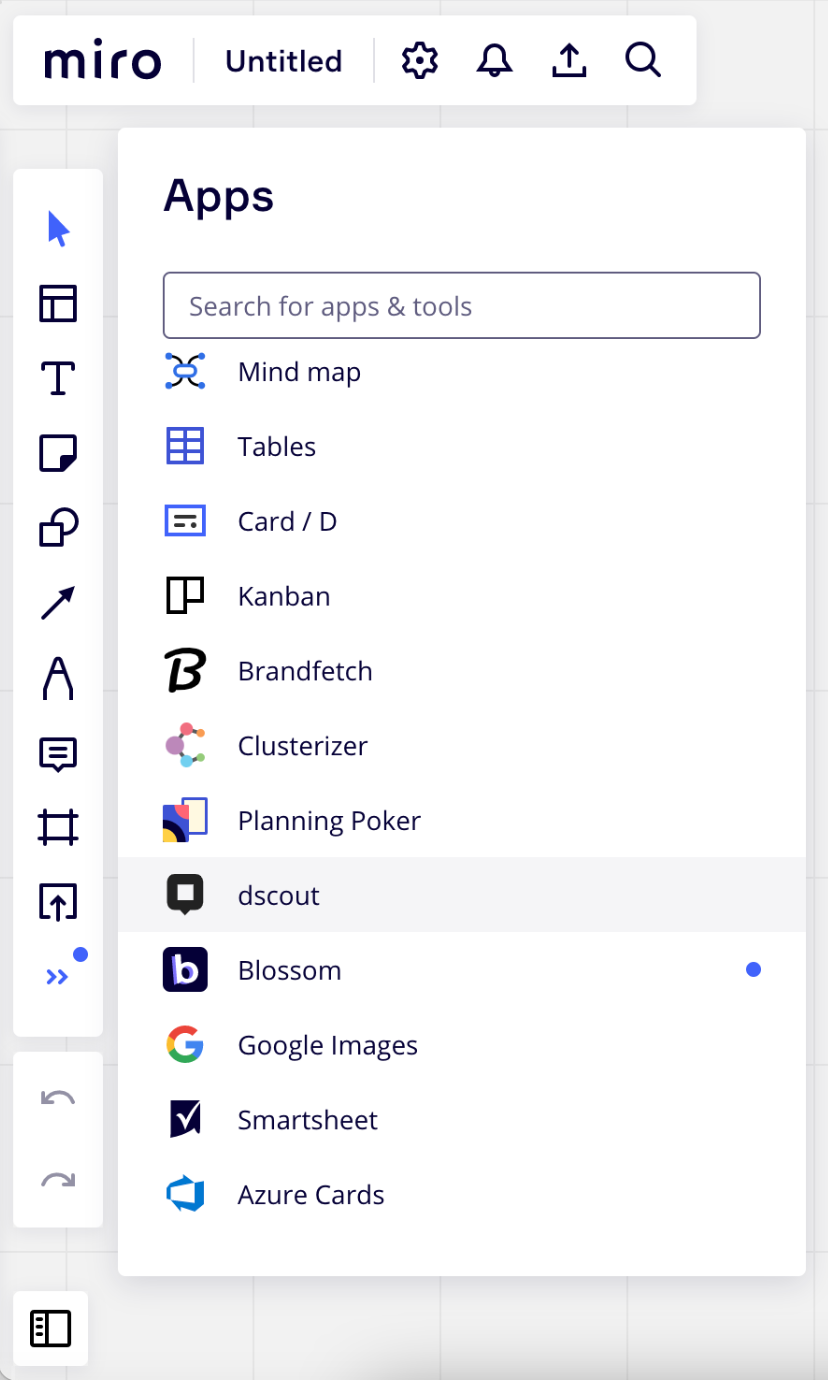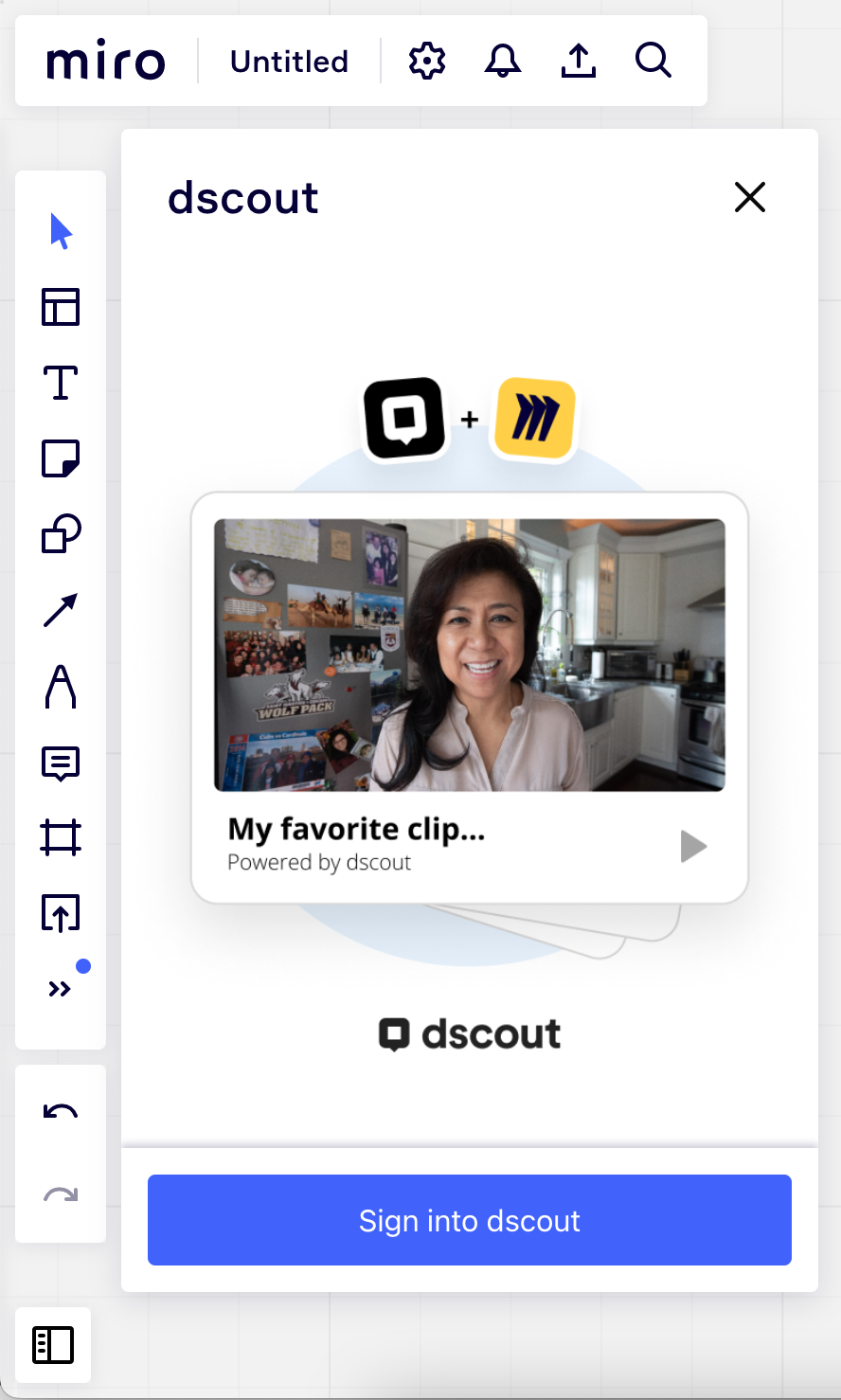 Navigating the app
Projects toggle: Use the toggle at the top of the app to filter videos by a particular project. "All projects" will show you all videos currently shared within the projects you have access to in your subscription account.
My videos: Use this section to view videos, clips, and playlists you've generated share links for.
All videos: Use this view to explore all videos, clips, and playlists all users on your account have generated share links for. Note: you will only see videos that you also have access to in the platform.
Expiration date: The expiration date is based on your share link's expiration date—a default of one year from the creation date. Use the gear icon to adjust a video's expiration date.
Using videos: To add a video to your Miro board, simply drag and drop a video from the dscout app onto your board.