Company Branding
Account Owners can set up default company branding for Express, Recruit, Diary, and Live missions. Once company branding is set up at the account level, you will see a button to Add Default Branding and when clicked, all fields will populate automatically with the default company branding for your account. You will also have the option to fill in custom branding if you choose.
In this article:
Setting up company branding
Only Account Owners can set company branding defaults. To do this, head to your Account settings by clicking "Account" in your profile dropdown, located in the top right corner of your screen.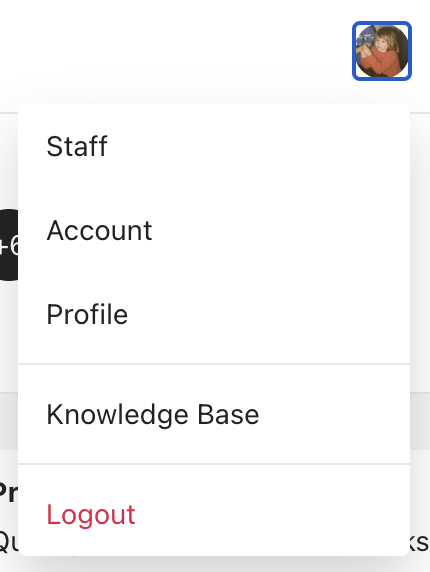 Alternatively, from the dscout home page, click the "Account Management" button to the right of the search bar.

From the account page, head to the Settings tab. This is where you can adjust your company branding settings.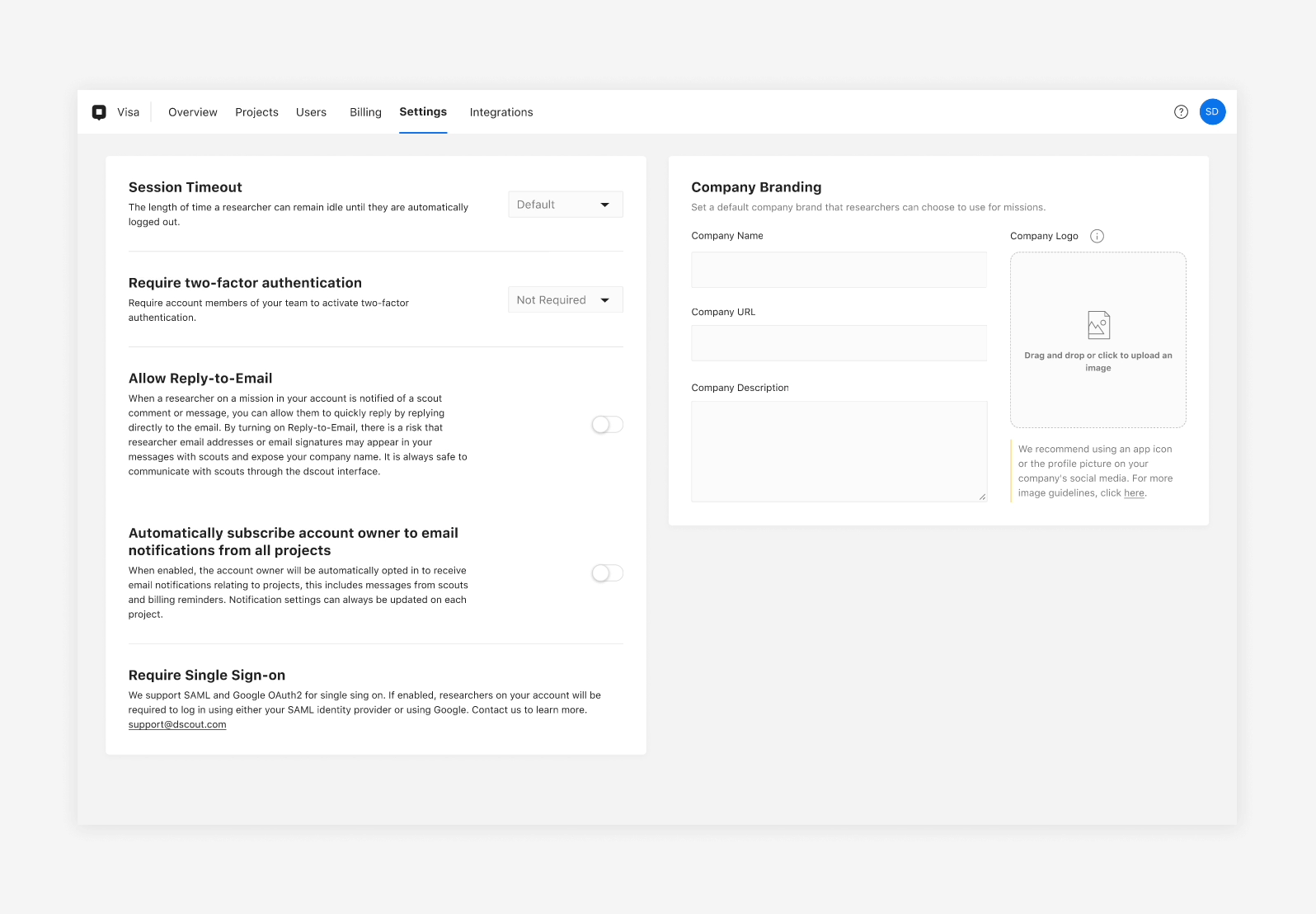 Default vs. custom branding
Setting up default company branding will allow you to easily load company branding for your missions without having to fill in each field. Company name, URL, description, and logo will populate automatically when you click "Add Default Branding" once your default settings are in place on the Settings page.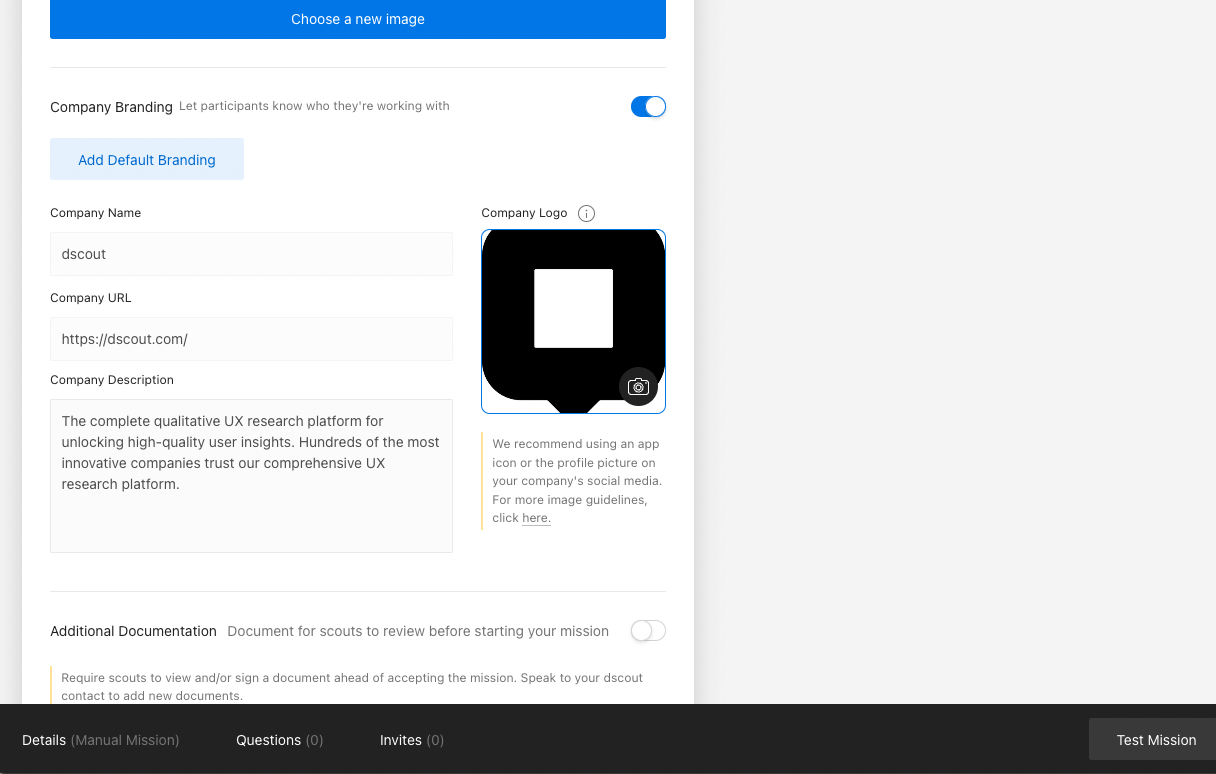 You'll also have the option to edit each field with custom values or start from a blank slate.
Tips for logos
To make sure your company's logo looks its best, follow these guidelines!
Your image should be no larger than 560 px by 560 px and no smaller than 150 px by 150 px.

Choose a JPG or PNG with an opaque background. We do not recommend the use of transparent backgrounds.

The aspect ratio of your image must be between 3:4 and 4:3

Opt for a square image. If the image you upload is not a square, it will be cropped! Consider using an app icon or social media profile image.
Below is an example of how cropping could result in parts of your logo getting cut off. Opting for a square image will render the best results as shown on the right: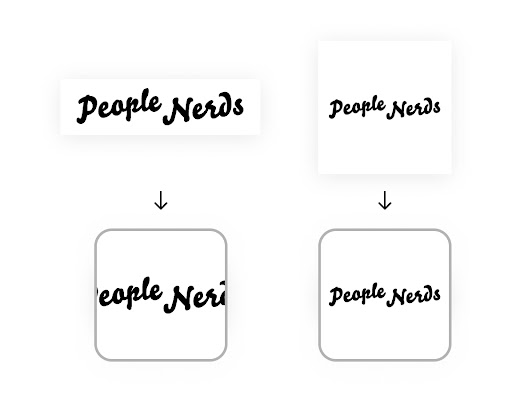 FYI - Your Company branding logo will save automatically without clicking 'Done' so be aware that if you navigate away from the Settings page without clicking 'Done' it's possible to only save the logo.
Use cases for company branding
Use this feature any time you want scouts to know who is running the mission they're participating in. Including your company's branding can be helpful for projects which recruit participants outside of the dscout pool so they know who they're working with. It also may be helpful to include company branding for projects that have niche recruits, projects that don't require anonymity, or any projects that require allowlisting into a beta experience.