Manual recruit in Express
With manual recruit, you can bring participants into Express from a screener run through dscout's Recruit tool. This approach allows you to leverage Express while giving you the ability to hand-pick your participants and control who participates in your mission. This option also allows you to recruit scouts outside of the US from the dscout panel to participate in an Express mission.
Please note: this recruiting option cannot be combined with any other recruiting method for Express (eg. Auto-recruit or BYO participants).
How to set your mission up for Manual recruiting
When you are creating your Express mission, choose to Recruit through the dscout Panel and then you will be able to select Manual recruiting. You must select manual recruiting at this stage to be able to use this feature. Continue setting up your Express mission.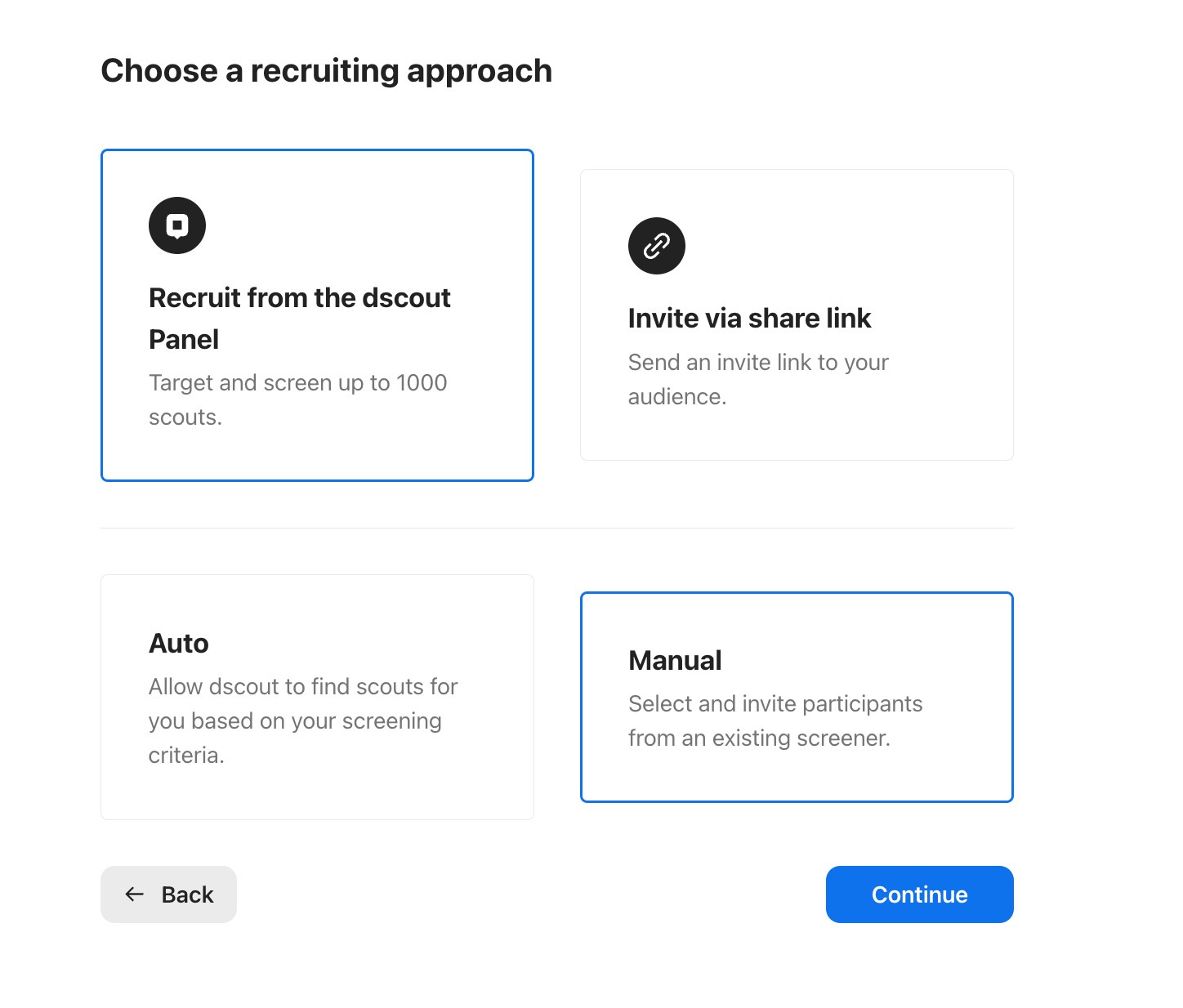 How to add scouts to an Express mission with manual recruit
When you are ready to add scouts to your mission, ensure that the screener you are using is in the same project folder as your Express mission and that you are adding scouts from a public screener. From there, within the Recruit tab of your Express mission, you will be able to add participants from any public screener in your project folder by clicking on Participants in the sidebar on the left-hand side.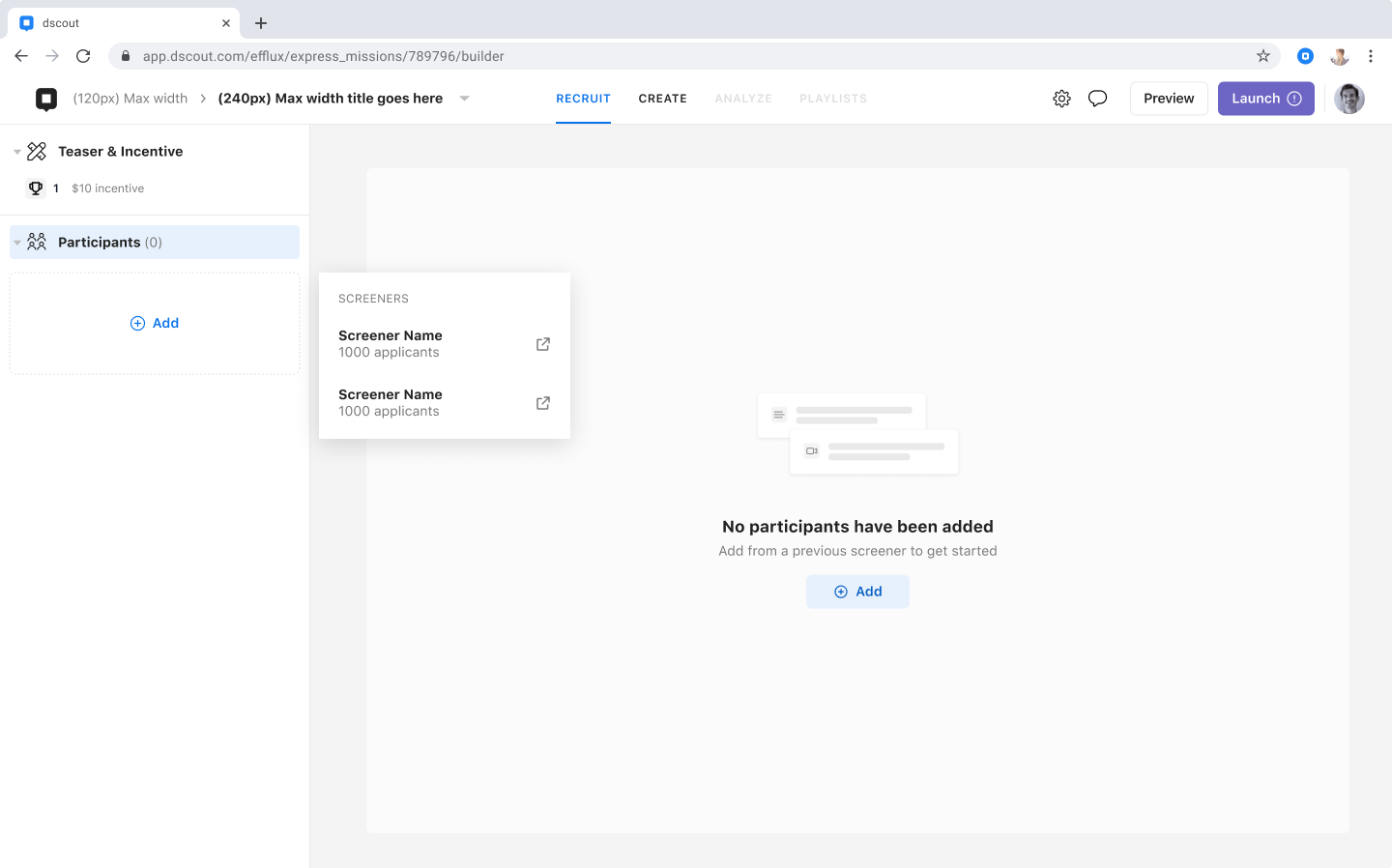 This will populate all of the screeners in your project folder to select scouts from. Select a screener that you would like to add scouts from, and this will open up your screener in a new window.
Select the participants you would like to invite to your Express mission, and then click the Add to Mission button in the bottom right of the blue bar at the bottom of the screen. This will populate a modal - within this modal, select your Express mission and then click Add to Mission.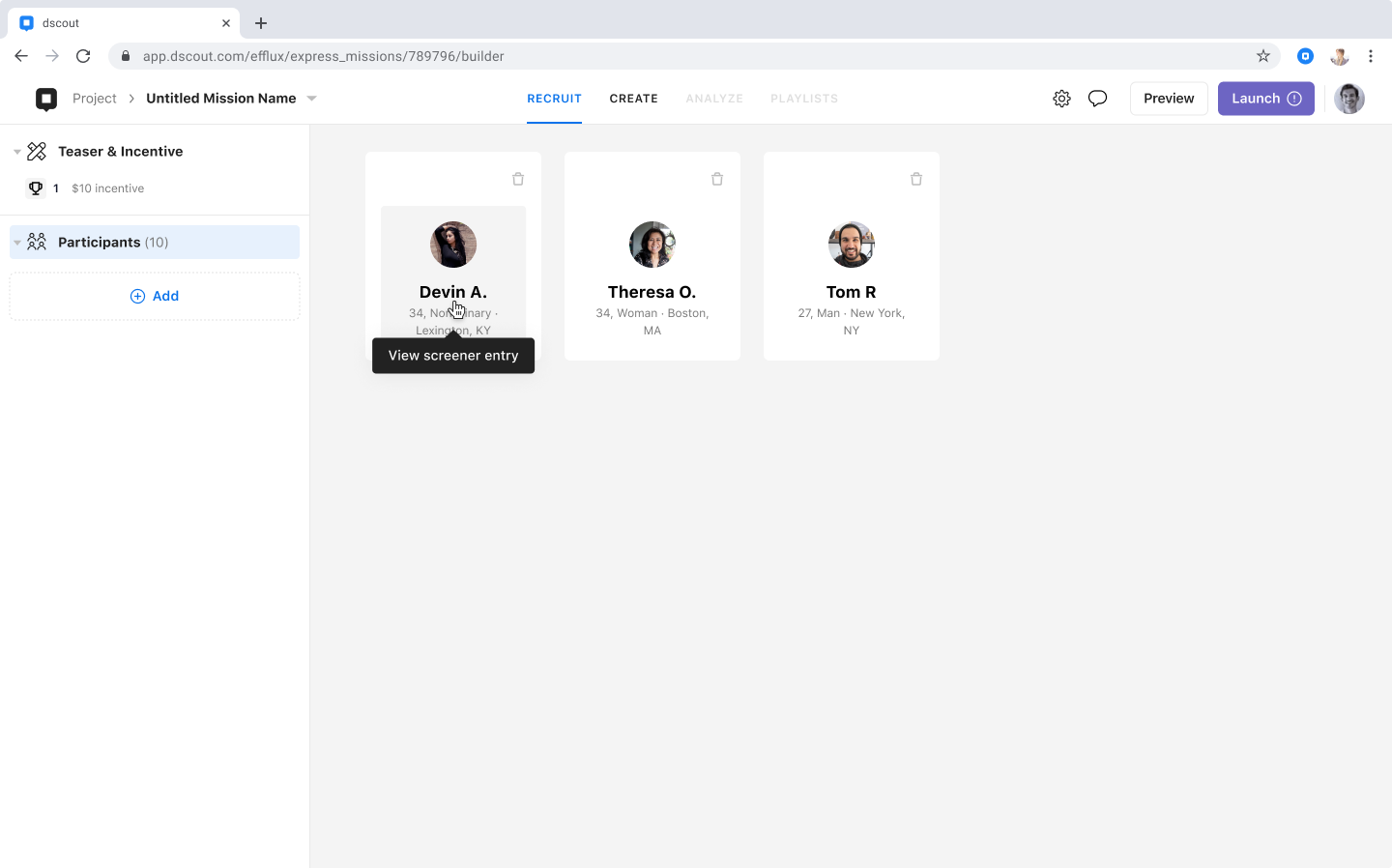 If you are adding scouts from multiple screeners, follow the steps above for each screener you are adding scouts from.
Finalizing your recruit before launch
You can find and manage the participants you added to your Express mission before launch by returning to the Recruit tab of your Express mission and selecting Participants in the sidebar on the left-hand side. From here, you will be able to view the participants added to your mission before launch.
Click into any scout card to view their individual screener entry.
To remove a scout, click the delete button in the top right corner of a scout card. Please note: participants cannot be removed from the mission post-launch.
How to add additional scouts to a launched Express mission
When using manual recruiting, you can add additional participants to your Express mission post-launch. Add these participants to your mission by following the same steps above, but note that participants will be invited to the mission as soon as you add them and, in this instance, you will skip the steps for finalizing your recruit.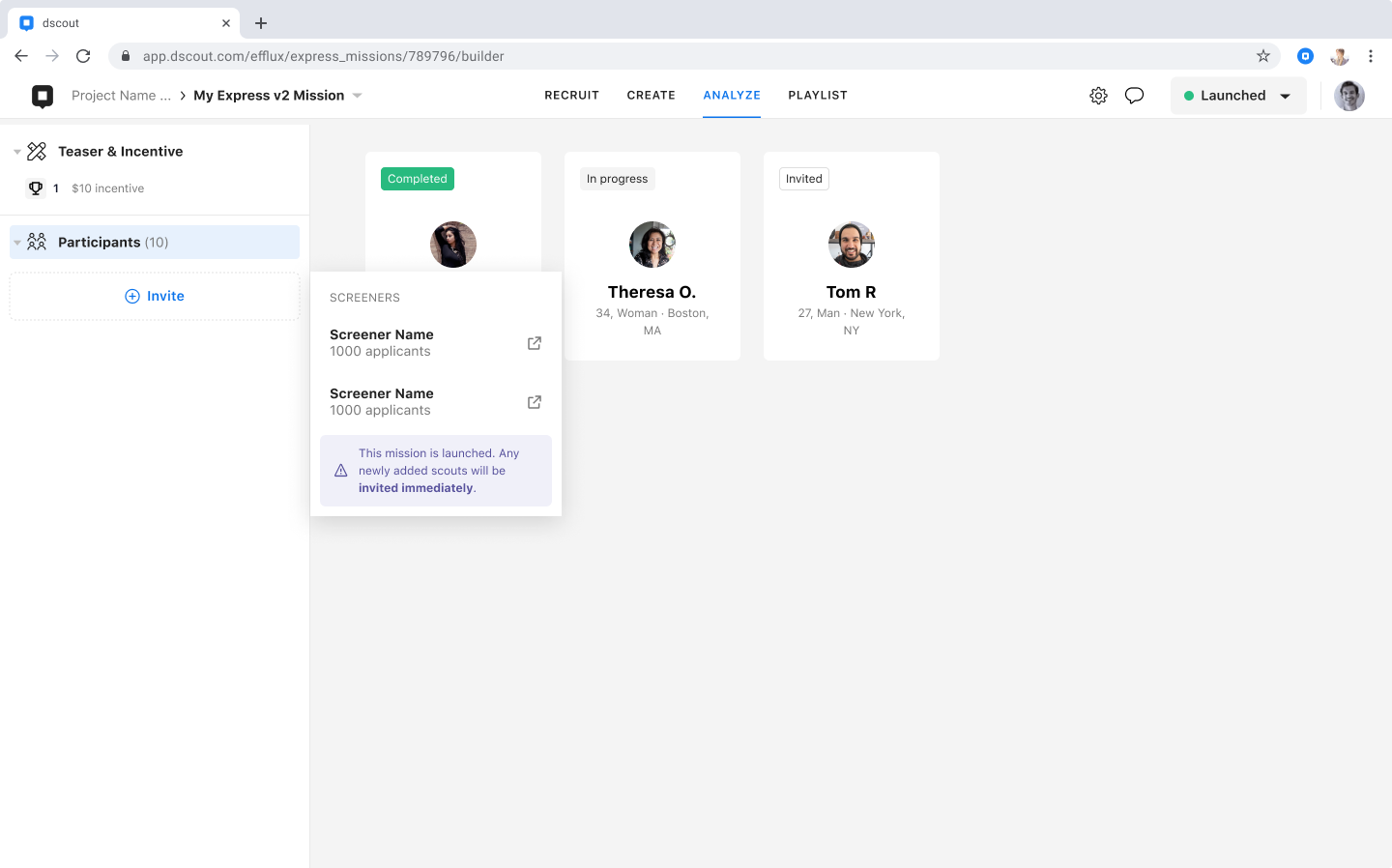 Tracking your participants
While your mission is live, you will be able to track the status of your participants progress by returning to the Participants tab on the Recruit page of your mission.
A scout's status in the mission will show as either Invited, In Progress, or Completed, letting you know what progress they have made.