Navigating through the Scout mobile app
Welcome to the dscout mobile app! Learn more about our in-app experience by reading through one or all of the options below:
---
The Explore tab
You can read more about the available missions dscout is currently offering on the Explore tab and decide which one(s) you want to apply to!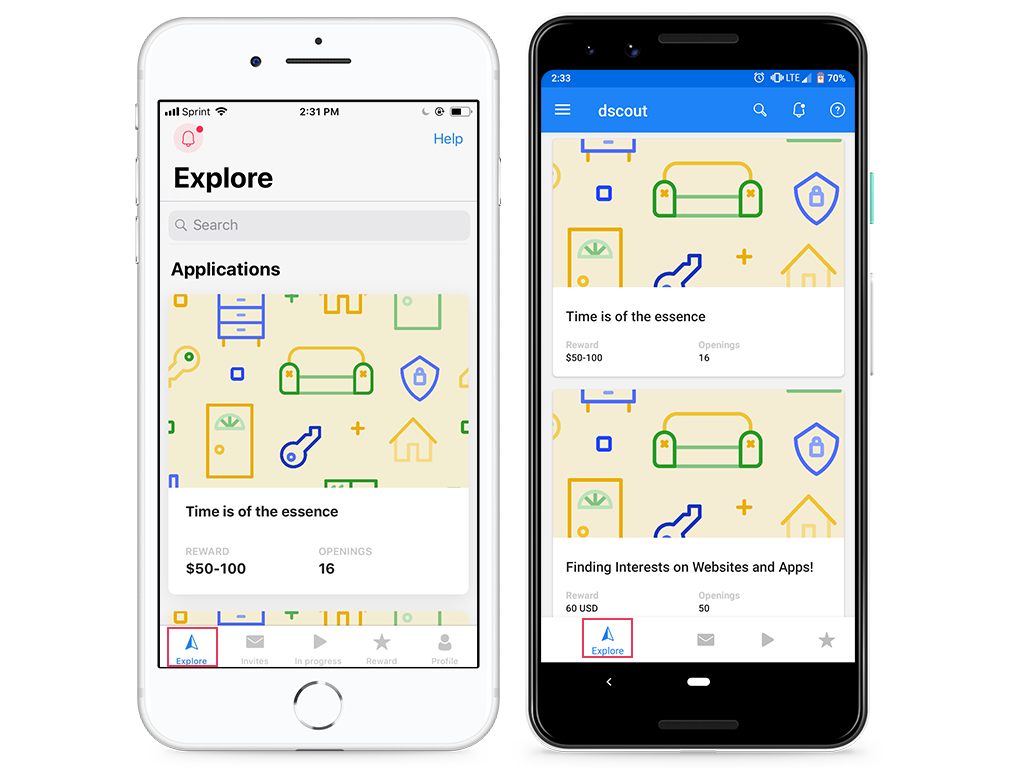 Pro tip:
Please make sure you periodically update your profile and that your extended profile is complete on the dscout app. This makes it easier for us to show you the most relevant missions based on your profile. Learn how to update your profile
here
.
The Invites tab
When you get invited to a mission, you'll receive an email notification and an notification (if you've enabled notifications, read more about enabling notifications here). On this tab, you'll be able to see all of your pending mission invitations.
Tap on your pending invitation to accept the mission. Learn more about how to accept an invitation to a mission here.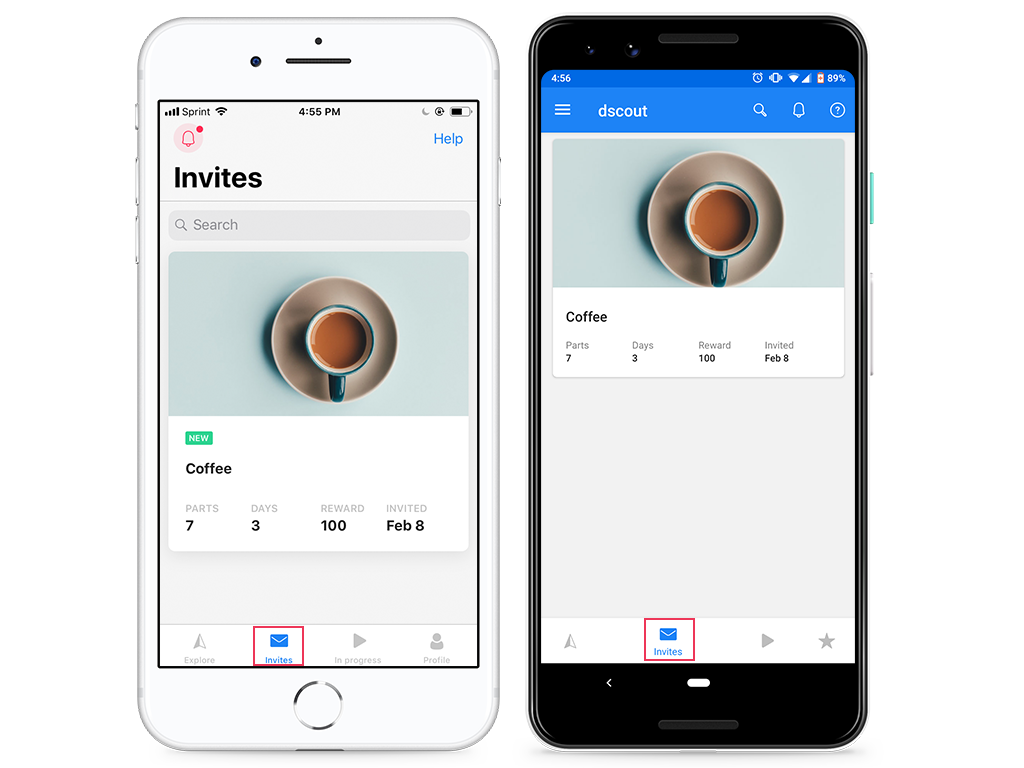 Pro tip:
When you accept your mission, it will no longer appear in the
Invites tab
the next time you open your app. Instead, it'll be in your
In Progress tab
. Furthermore, it's possible to decline an invitation to a mission if you're unable to participate. Just know, however, that we probably selected you out of a lot of other scouts and would really want you to participate.
The In Progress tab
The missions in this tab are the ones that you're currently participating in. The missions here can be either a regular or Live missions (read more about dscout Live here). Missions will remain in this tab until the mission deadline or until your mission leader closes you out.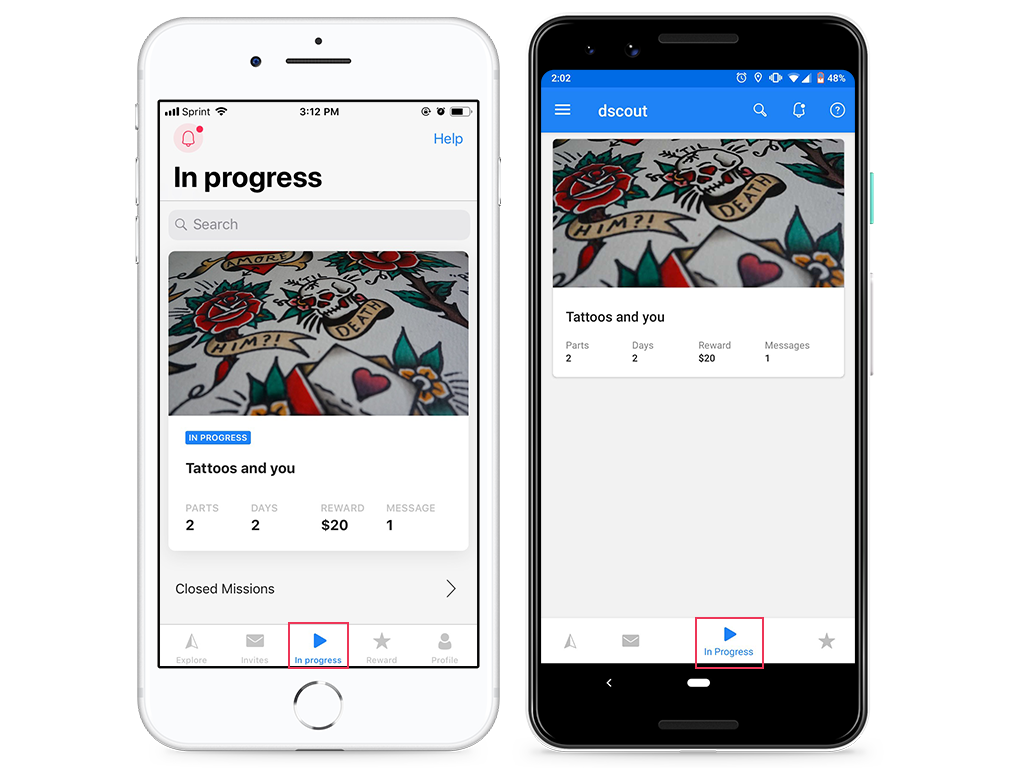 Pro tip:
If you've finished your mission, but it's still showing up in this tab, don't worry that you haven't finished! This just means that your mission leader hasn't closed you or the mission yet. Additionally, if you've finished the mission and haven't received your reward yet, but the mission has suddenly disappeared from this tab without any notification of payment, don't worry! This probably means that your mission leader has closed the mission and will be reaching out to you soon about your reward details.
The Rewards tab
This tab allows you to reference all of your past payments with dscout. Each payout will list the reward amount as well as the date you received it.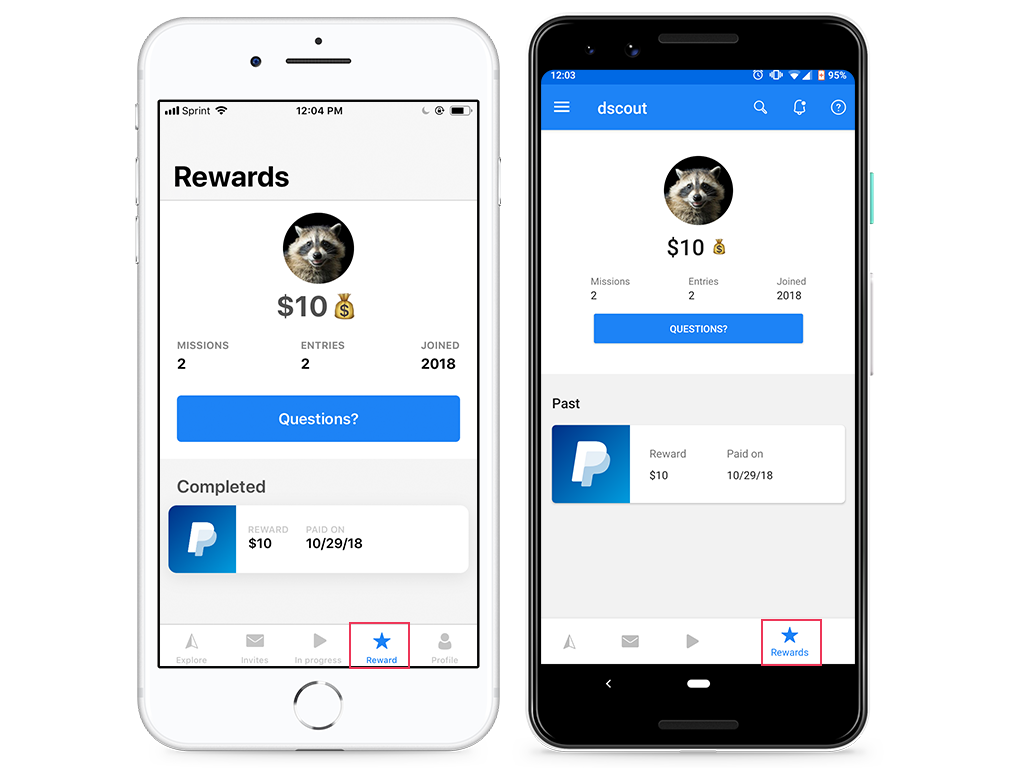 The Profile tab
Access and update your profile here. You'll be able to change your email, reset your password, and update information about yourself (including your profile picture and extended profile fields).
Please note that the Profile tab (found on the bottom of your screen) is only available on our iOS app. To access your profile on the Android app, simply tap on the Triple Horizontal Lines icon ☰ on the top-top left corner of your screen > View Profile.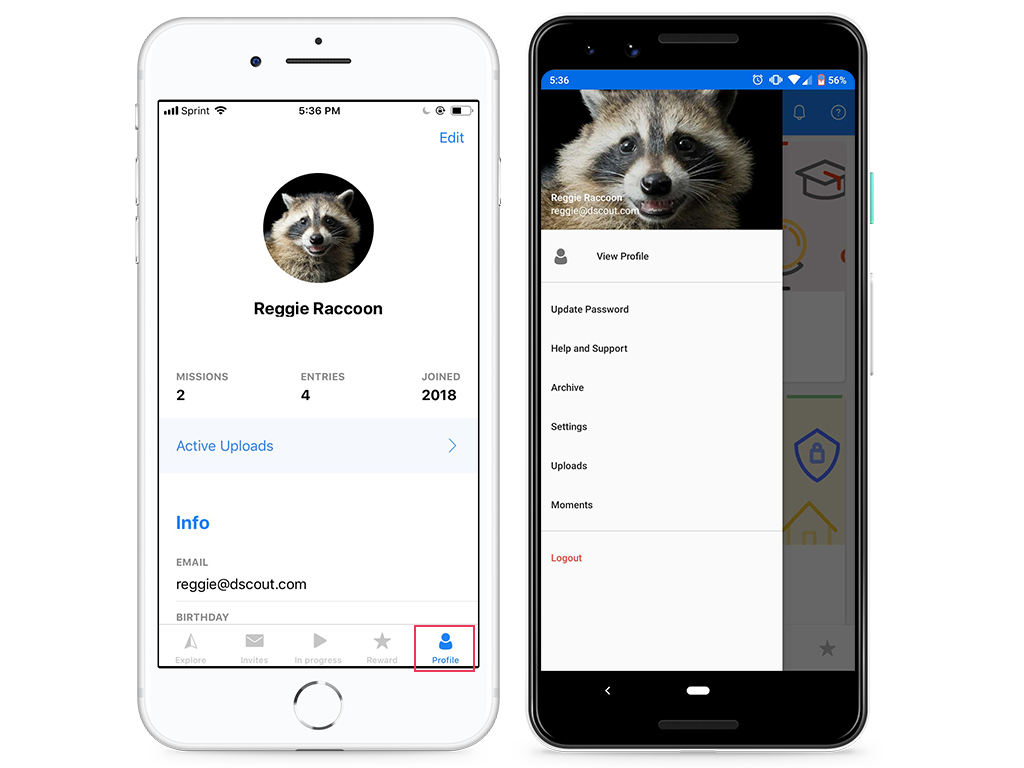 Pro tip:
Confused about what the words
Entries
and
Missions
mean? Check out our introduction to dscout section
here
.