Navigating through the Scout mobile app
Welcome to the dscout mobile app! Learn more about our in-app experience by reading through one or all of the options below:
The Explore tab
Applications and Express Missions appear on this tab! Applications are how you put your name in the hat to be selected for paid missions, so keep in mind that when you complete one of these, you're not participating in a paid mission just yet! You can read more about the available missions dscout is currently offering on the Explore tab and decide which one(s) you want to apply to.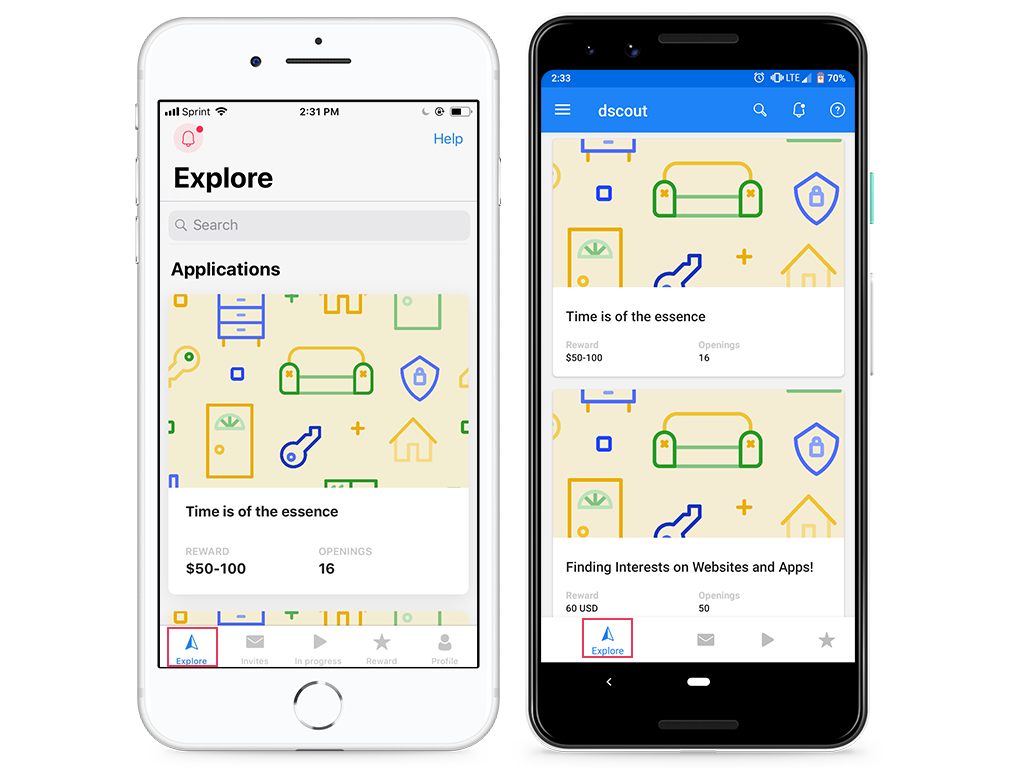 Don't see an Explore tab? That means that you were invited by an external recruiting agency to participate in a single mission through the dscout platform. At this time, participants recruited externally for dscout missions are limited to participating in externally recruited projects.
When you get invited to a mission, you'll receive an email notification and an notification (if you've enabled notifications, read more about enabling notifications here). On this tab, you'll be able to see all of your pending mission invitations.
Tap on your pending invitation to accept the mission. Learn more about how to accept an invitation to a mission here.
The Missions tab
The missions tab includes a few sections, so we've broken in down for you below:
Invites
Missions in this section are the ones you've been invited to, but haven't yet accepted the invitation for. To accept your invitation, tap on the mission image, then select "Accept invitation." You can also reject an invitation here if you're no longer interested.
In Progress
The missions in this section are the ones that you're currently participating in, or have recently finished but haven't been closed by the project team yet. Missions will remain in this tab until the mission deadline or until your mission leader closes you out.
Closed
This is where you can navigate to view past missions you've participated in. In this tab you'll see the date the mission closed, and when you tap on a mission, you'll still be able to message with your mission leader in case you need to!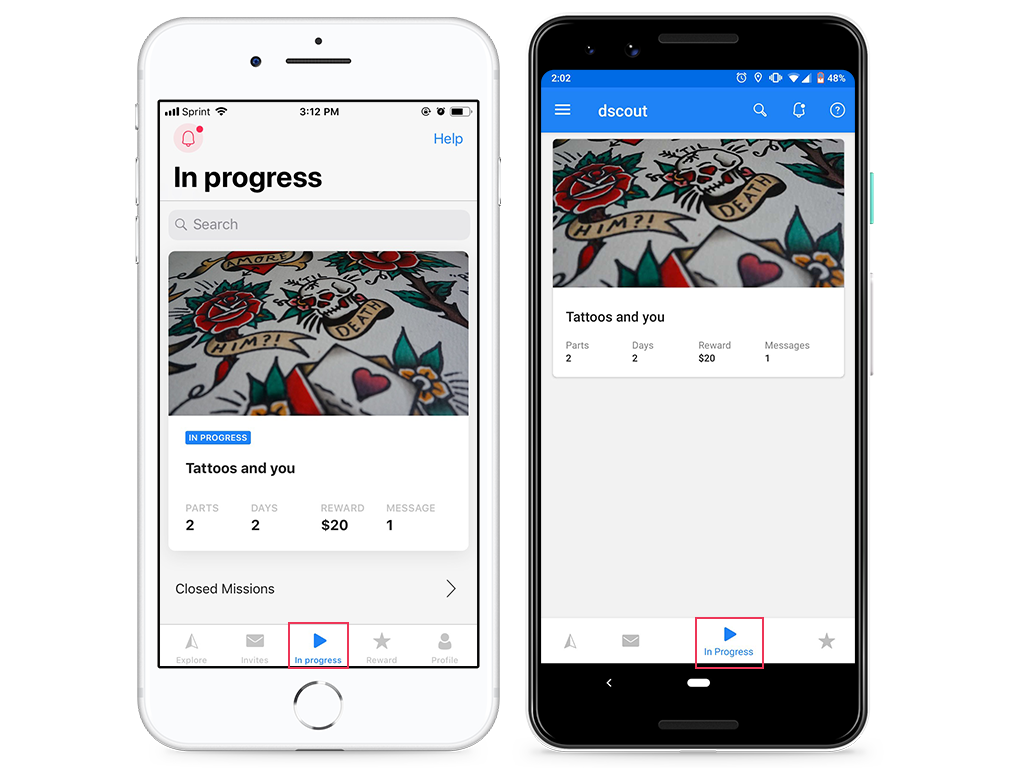 Pro tip:
If you've finished your mission, but it's still showing up in this tab, don't worry that you haven't finished! This just means that your mission leader hasn't closed you or the mission yet. Wondering about your payment? Tap
here
to learn about the payment timeline for projects!
The Rewards tab
This tab allows you to reference all of your past payments with dscout. Each payout will list the reward amount as well as the date you received it.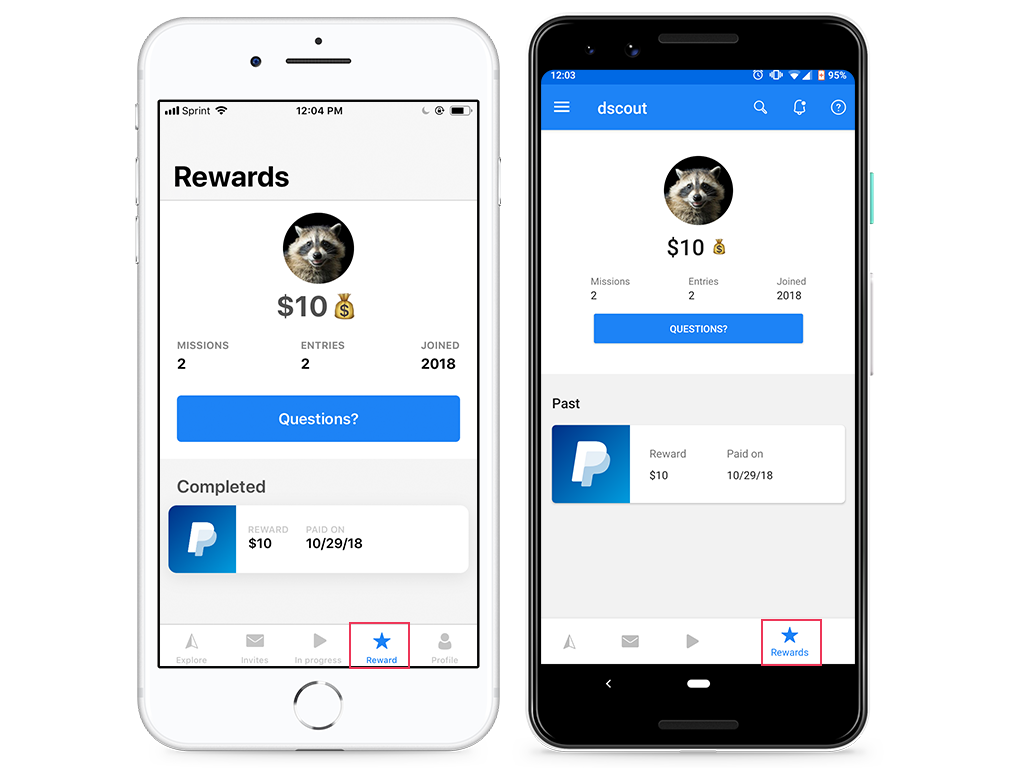 The Profile tab
Access and update your profile here. You'll be able to change your email, reset your password, and update information about yourself (including your profile picture and extended profile fields).