How to create a PayPal account
If you've never worked with PayPal before, don't sweat it! Creating a PayPal account is as simple as creating a dscout account. Check out the steps or watch the walkthrough below.
Navigate to www.paypal.com.
Click on Sign Up on the top right corner of your screen.
Choose Personal Account and click Next.
Choose your country of origin. In the example below, we switched our country from the US to the United Kingdom.
Enter your name, email address, and password and click Next.
Fill out your profile and click Agree and Create Account.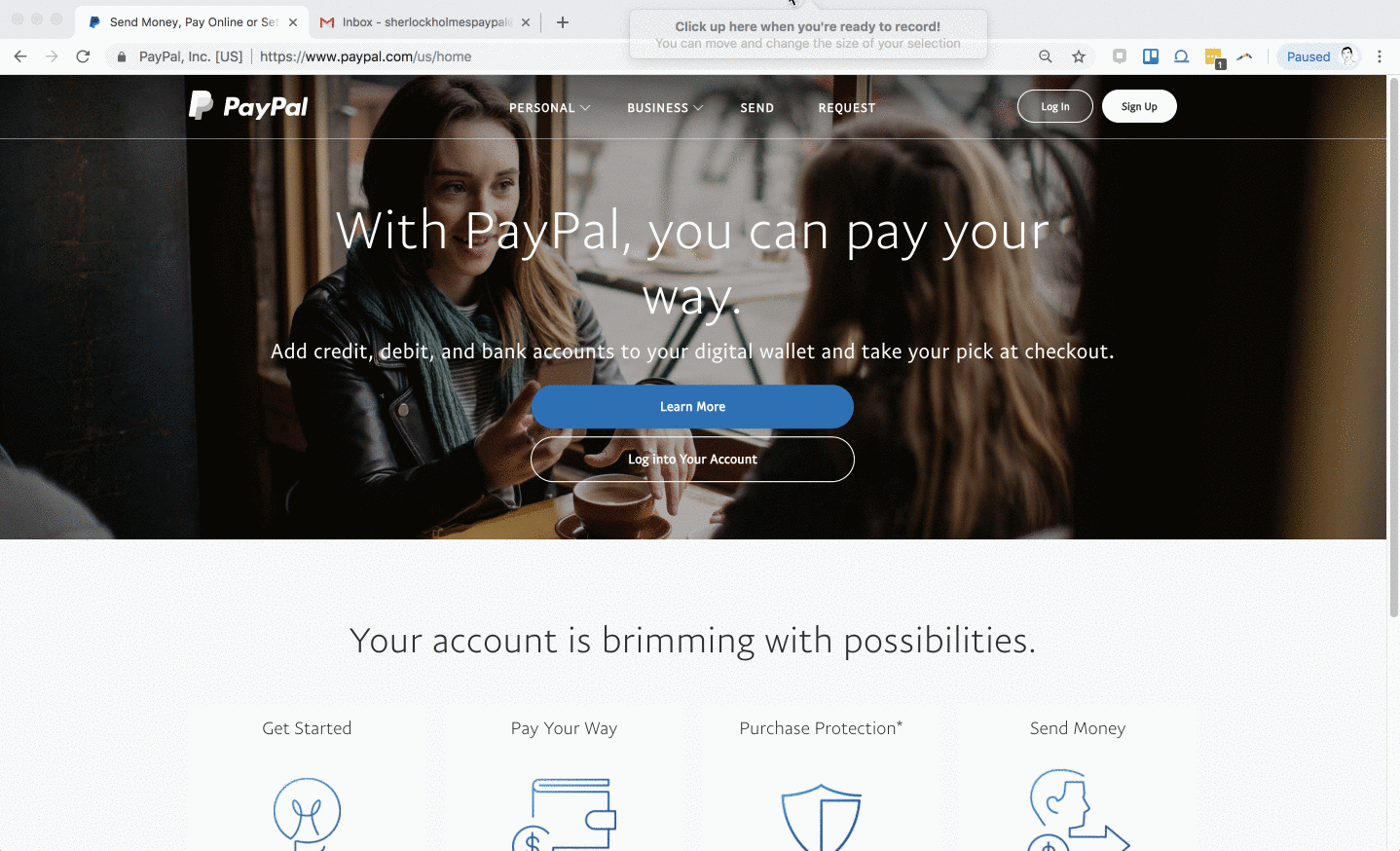 Pro tip:
You'll have to confirm your email address before your account is fully active. After you're done creating your account, double check your email inbox for an email from PayPal. Open it to confirm your email address. Read more
here
.