Can I do international research with dscout?
Yes. The dscout app works for participants in most countries as long as they're using a device that meets our minimum device requirements and have a network connection. And in some cases, you'll be able to screen from dscout's own scout pool to meet or supplement an international recruit.
dscout's primary support team is US-based, English speaking, and available from 9-5 CST. Reach out to sales@dscout.com if you have questions about doing international research.
Just keep in mind that you, a colleague, or a hired translator will need to be able to write instructions, questions, read replies, and offer support in whatever language you'll be conducting research in. And as you'd imagine, recruiting and managing scouts who speak different languages and live in different times zones requires careful planning to ensure your expectations are met.
For more information about countries and languages our app is available in, read more here:
Available countries
In order to download the dscout app, scouts will need to be located in one of the countries listed below. If you're looking to run research in a country not on this list, reach out to sales@dscout.com or your Sales point of contact.
Australia
Brazil
Canada
France
Germany
India
Italy
Japan
Mexico
New Zealand
South Africa
South Korea
Spain
Sweden
United Kingdom
United States
dscout languages
In addition to English, the dscout app is localized in:
German (Deutsche)
Spanish (Español)
French (Français)
Japanese (日本語)
Simplified Chinese (中文)*
Korean (한국어)*
Brazilian Portuguese (Português)
*Please note: while the app is localized in Simplified Chinese and Korean, China and North Korea are not on our list of available countries (see list above).
This means that if your participants have their phones set to one of the above languages, then all the hard-coded text in the dscout app will automatically be displayed in your participants' native language! (If they have their phone set to a language other than those listed above, dscout will default to English.)
In the example below, you'll see that all hard-coded text (like button copy) is in Spanish, but the dynamic text is still in English. To have the dynamic text be in Spanish too, the researchers in charge of this project would just need to write titles, instructions, and questions in Spanish.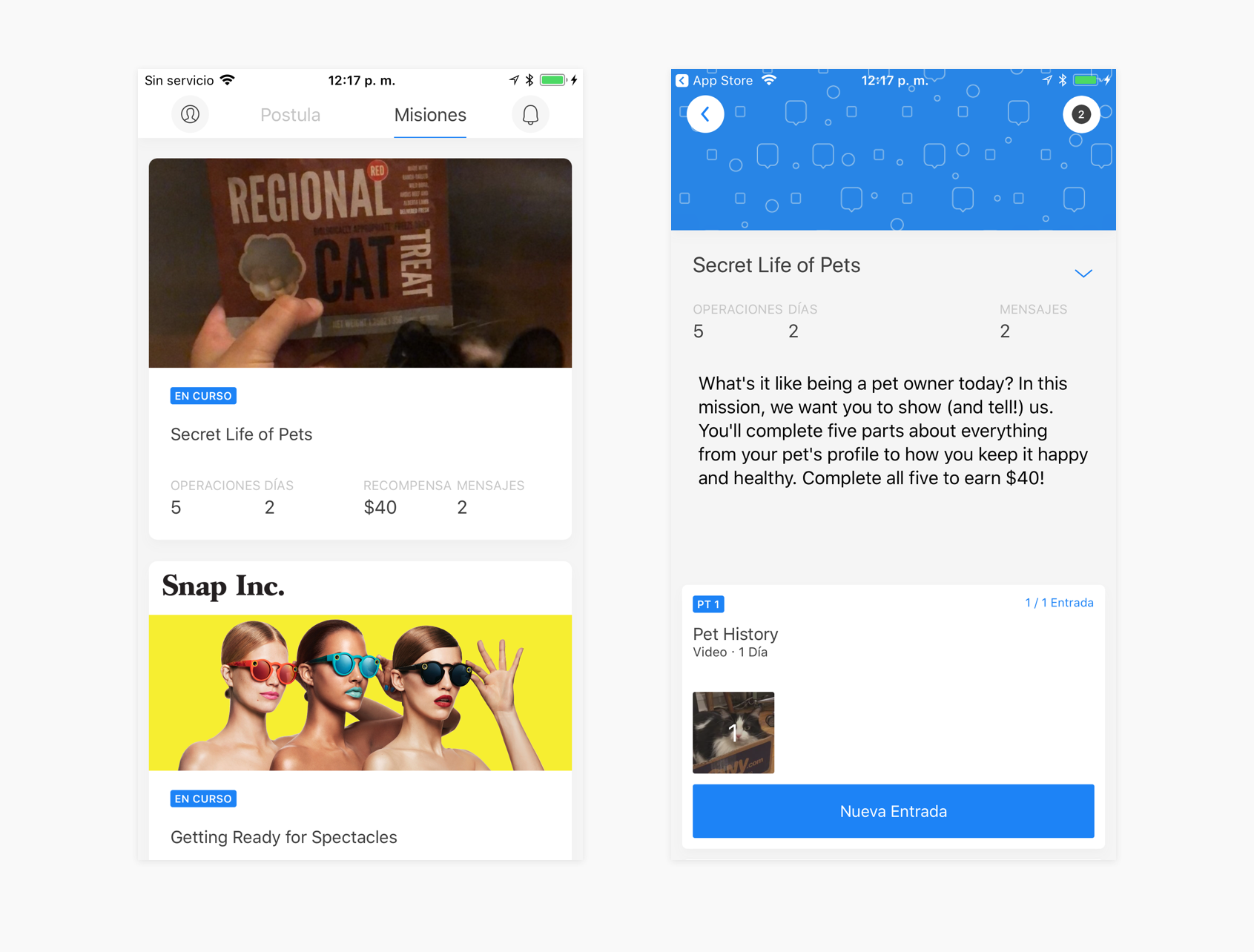 To have the static, hard-coded text in the invite emails and in-app push notifications that you send your mission participants set to a specific language, just select the one you'd like to use from the dropdown menu in the dscout mission builder by expanding the "Specs" menu, then tapping "Advanced Options." Just remember that if you want the dynamic, body text of your emails to ALSO be in a different language, you have to actually write in that language.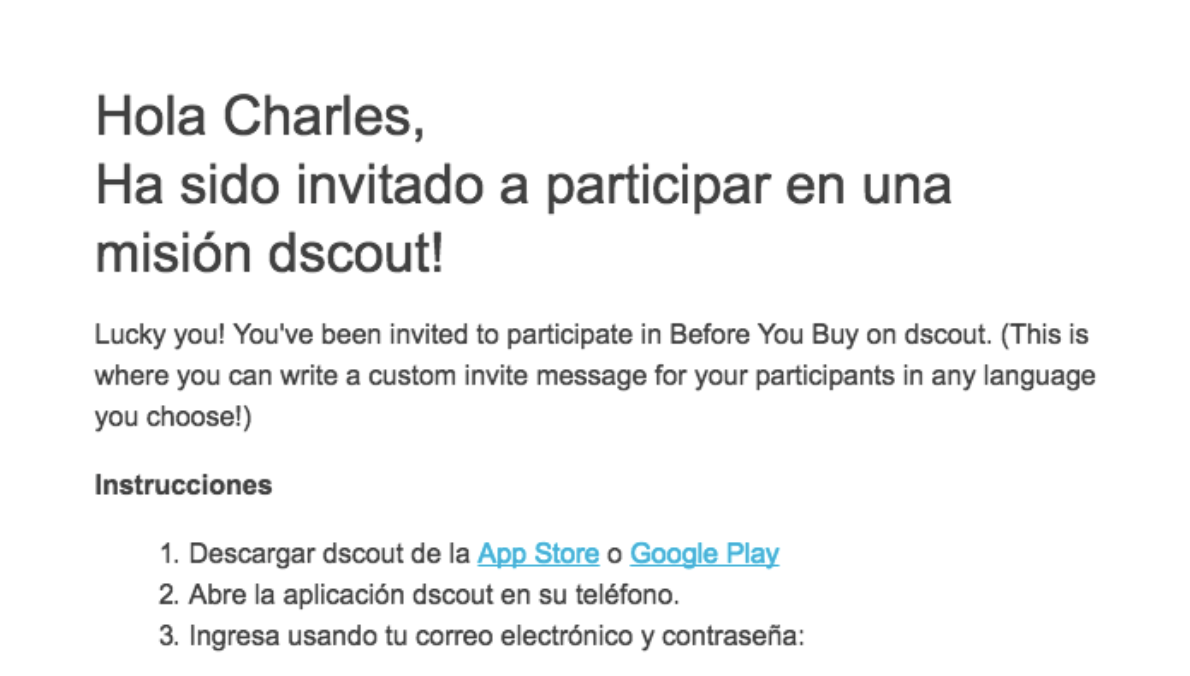 Note: At this time, hard-coded web content (such as Live desktop session screens) are not translated.