When to expect your reward
Typically, so long as you've followed all of the mission instructions by the communicated deadlines and provided honest and thoughtful responses,
you can expect to see your reward within 10 business days of the day your mission closes.
You can refer to the "mission close" date by navigating to your
"Closed" missions tab
.
We'll message you in the dscout mobile app (you'll receive this message via email, too) to let you know the exact date you can expect your reward as soon as the mission leader approves your entries and gives us the green light.
This message will look like following: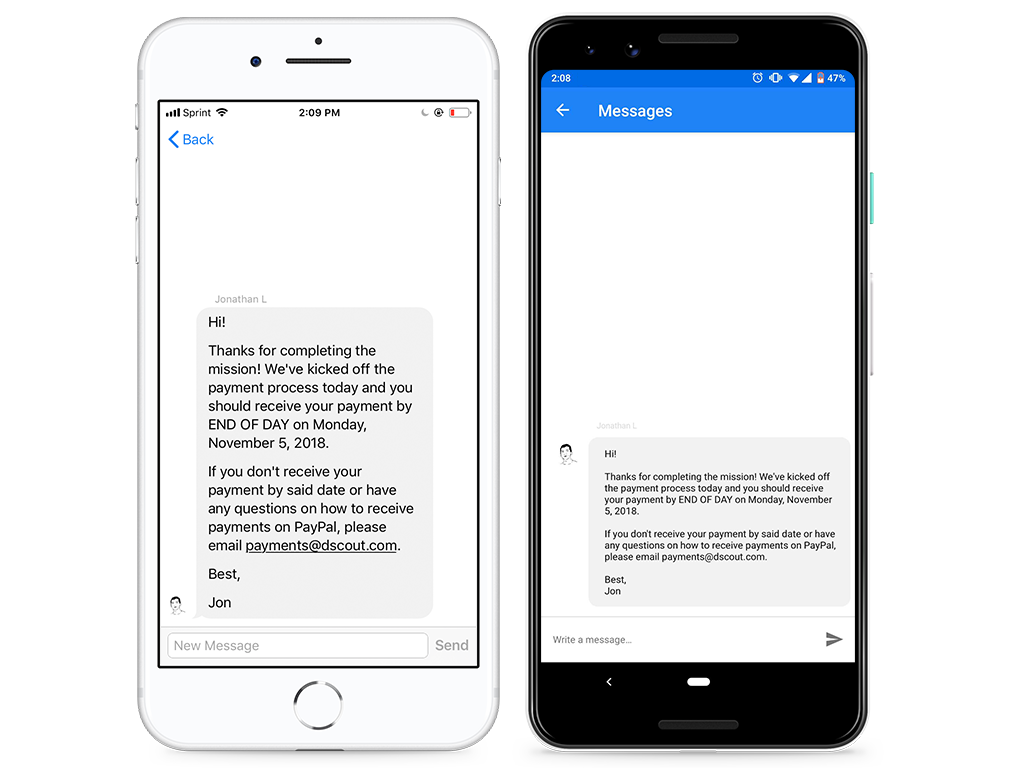 We try our best here at dscout to pay you as quickly as possible for your hard work, but the review process and closing a project can sometimes take longer than expected. Mission leaders might be finishing up some last-minute tasks before submitting the project for payment. Rest assured, however, that we'll let you know the exact date you can expect your hard-earned reward as soon as we can!