Audience tab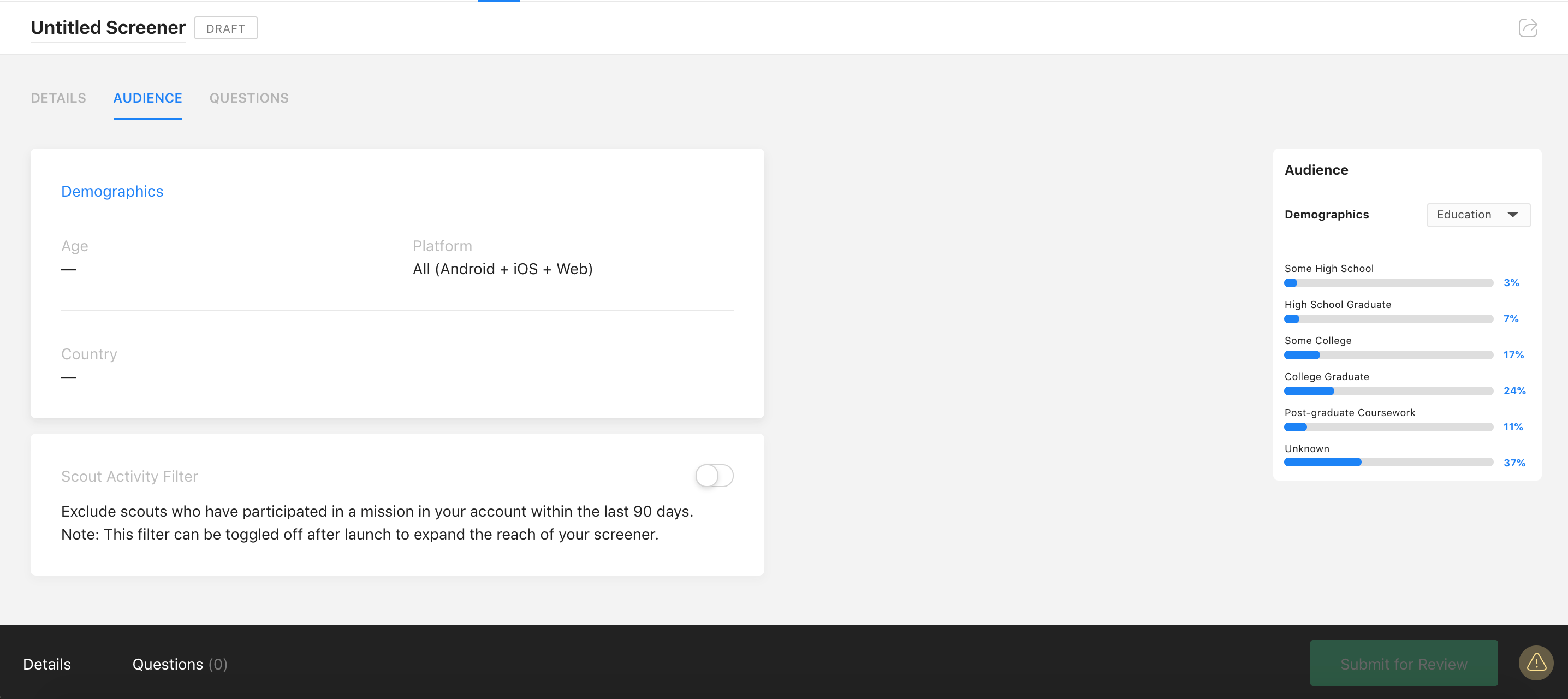 Located on the Setup page of your screener or Express mission, the audience tab is where you'll find all of your audience targeting options. All options you find in the Audience tab are applied pre-screening, meaning that scouts who don't fit the targets you choose will not even see your screener or Express mission. What follows is an overview of the options you'll find on the Audience tab:
Choose the ages of scouts who should see your screener or Express mission. Scouts range from age 13-99.
Choose the platform you're interested in. Scouts can apply or participate via the Android or iPhone mobile app, or via web.
Choose whether your screener or Express mission should be seen by American or international scouts. Want further international targeting? Get in touch with your research advisor!
Toggle on "Target Specific U.S. Markets" to choose if your scouts should only come from specific U.S. metro areas.
Toggle on "Scout Activity Filter" to prevent scouts who have participated in a mission in your company's dscout account in the past 90 days from seeing your screener or Express mission. The scout activity filter can be toggled on/off after launch, unlike other filtering settings.
Note that none of these settings can be adjusted after you hit the "launch" button.
On the right hand side of your screen, view a breakdown of the types of scouts available to you based on your demographic targeting selections. By clicking the dropdown to the right of "Demographics," you'll see a breakdown for each profile demographic field we ask of scouts.