Skip logic in screeners
With skip logic, you can jump scouts to different questions based on their answers to a previous question.
In the example question below, only scouts who select "In the water" will see the relevant short response question that comes next.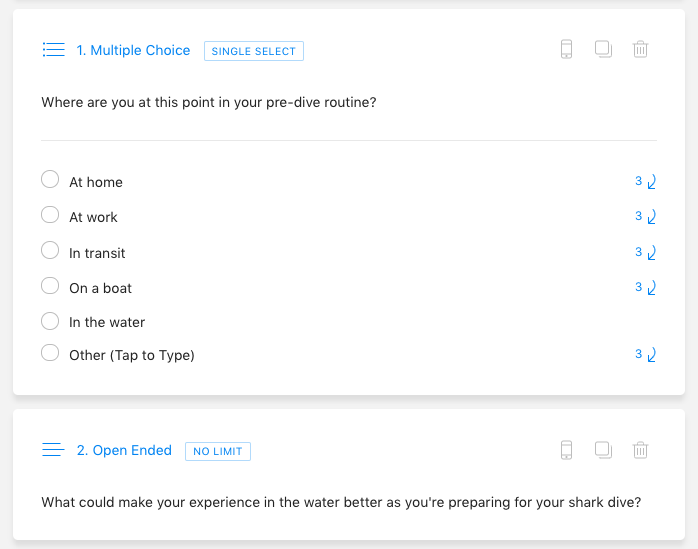 When writing or editing a question with skip logic, just click the arrow next to individual single select answers to direct scouts to the question they should see next.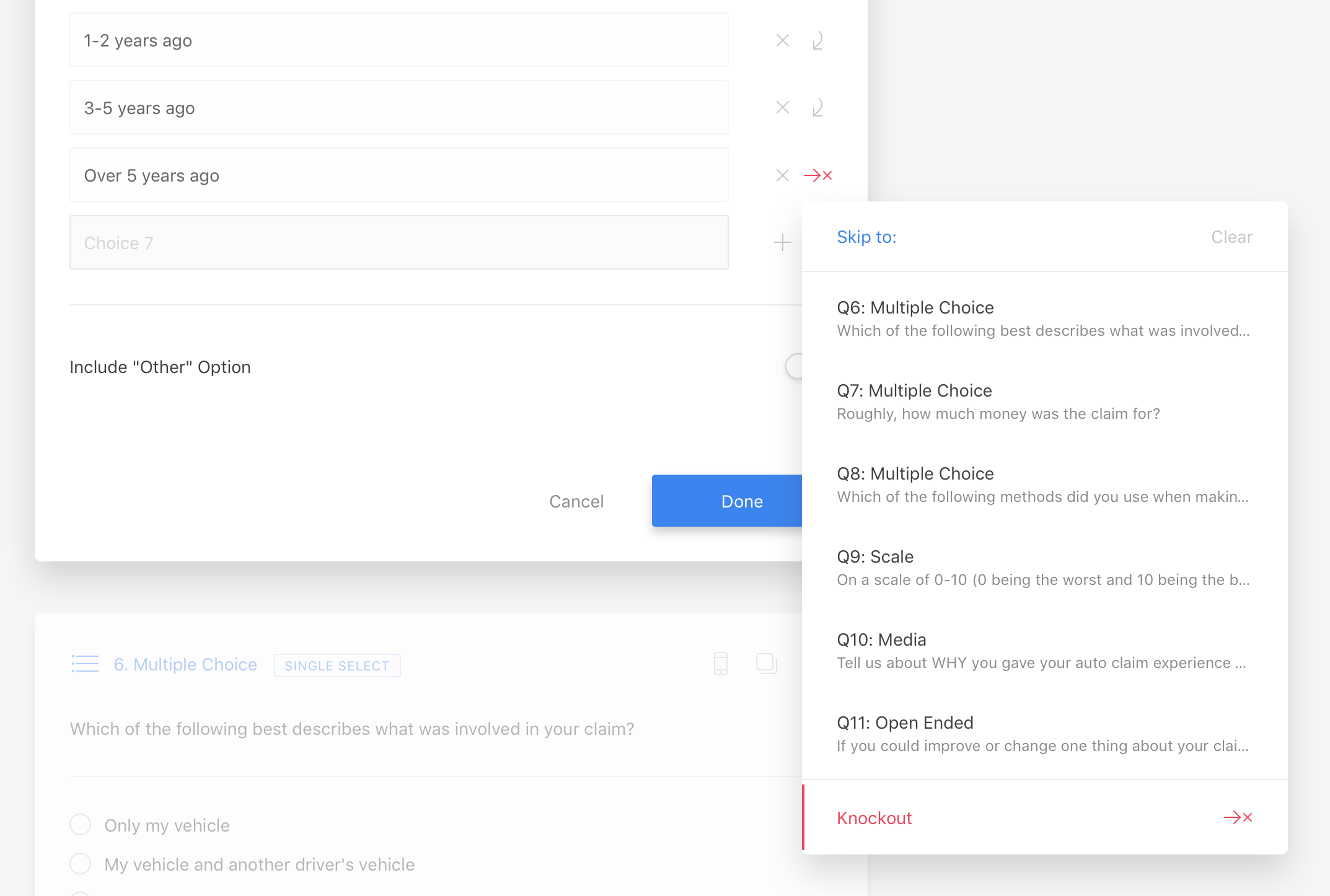 Skip logic can be applied to any question type except checkpoint questions.