Setting up your Live mission
First, be sure that you've created your project and added collaborators. Next:
Create and name your Live mission
Define your mission specs
Choose your scheduling scheme
1. Create and name your Live mission
Click on the Live mission card in your project dashboard to create a new Live mission!
If you've already added a mission or screener to your project, your dashboard may look slightly different. Instead, select "Add new mission or screener" to add a Live Mission.
Once your Live mission draft is created, you can name your Live mission by clicking on the text field in the top subheader where it says "Untitled Live Mission." Don't forget to give your Live mission a name.
2. Define your mission specs
Desktop vs. mobile: Indicate whether you'd like scouts to participate in this Live session from their phones or a desktop computer.
Session length: This can be edited on the Schedule tab. Session length is set for every session, but the call will not automatically end if you go over time.
Screen sharing: Scouts will be able to share their screen with you at any point during the session.

Live Mobile note: if seeing the scout's face while screensharing is important to you when it comes time to export your sessions, be sure that you are sharing links via stim sharing in the session. If the scout is recording their screen and leave the dscout app to open another app that you send them, (externally or via mission messages), you will only see the scout's screen and not their face in your export.

Reward: Enter the incentive amount that scouts will receive for participating in your Live mission.
Instructions: Write the instructions scouts should follow to participate in your Live mission.
3. Choose your scheduling scheme
Set up your availability using the calendar on the Schedule Tab under Set Up, or you can click "skip" if you'd rather just manually schedule scouts and set up availability later. You can always add availability time slots after you launch your mission at any point during your study.
How to Use the Bulk Generator for Automatic scheduling: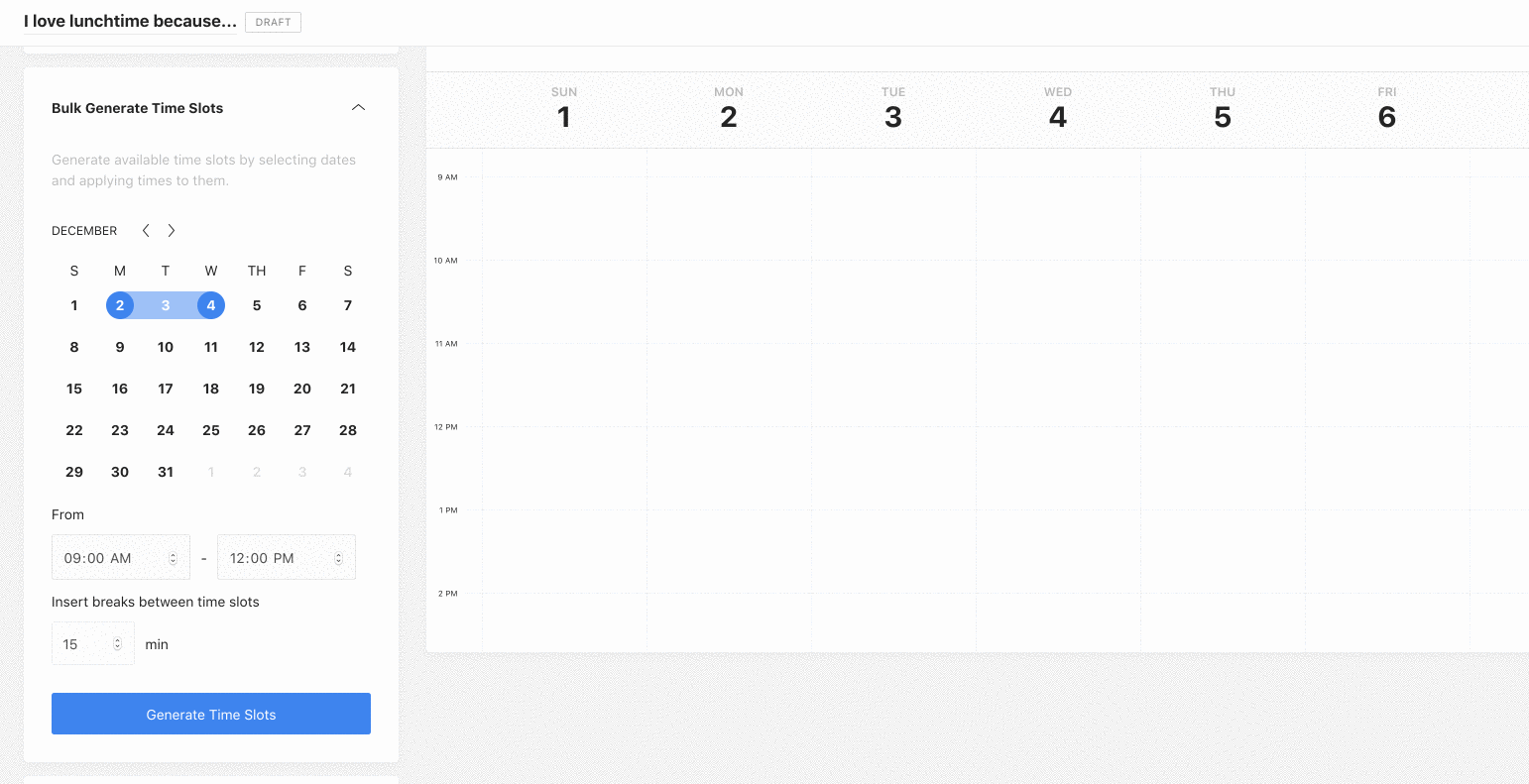 Use automatic scheduling to establish your availability for Live sessions. When scouts are invited, they will be prompted to select from the available time slots.
Follow the steps below to set up your schedule before and after you launch your mission:
First, Select the duration you would your sessions to last.
Then, expand the bulk generate time slot widget and use the mini calendar to specify the start and end date you'd like to complete your sessions by.
Next, select a time frame to restrain where you generate availability time slots on the calendar
Optional: you can use the "insert breaks between time slots" by adding in an amount of time. This just conveniently lets you space apart the time slots when they are generated. These are non-restrictive, you can always individually move time slots on the calendar, or manually schedule over these breaks.
After you click "Generate Time Slots", available time slots will populate for Live sessions on the calendar.
Time slots can be deleted by clicking on them and clicking the delete icon in the pop up, or if they are unsaved, clicking reset up at the top.
You can always click "reset" to remove any unsaved time slots if you mess up.
Overlapping Availability Time Slots: You can create overlapping time slots which will allow multiple scouts schedule themselves for those times. You will need multiple moderators in order to run simultaneous sessions.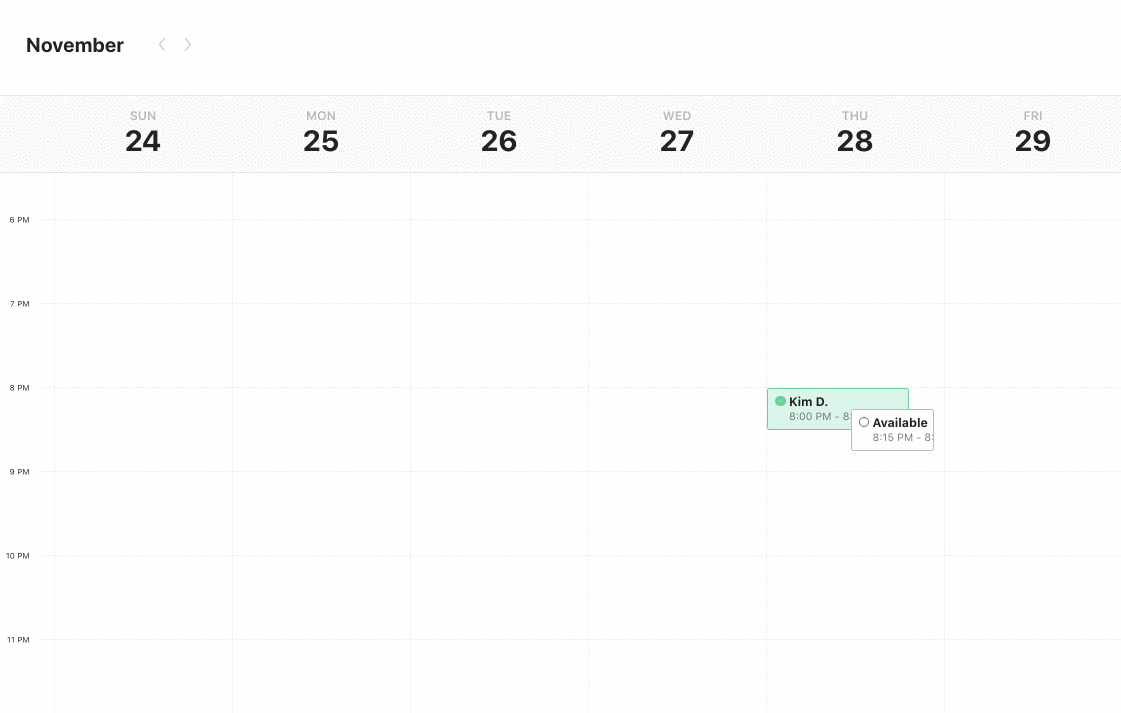 To complete: you must click Save schedule for the time slots to appear to scouts and be used for automatic scheduling.
After launch, changes you make on the calendar when creating, editing, or deleting time slots will be visible to any unscheduled and invited scouts. You can always reschedule them later if needed.
Next, import scouts and launch your Live mission!