A Revamped Recruit and New Collaboration Tools: Now Live!
Ahead of our first People Nerds live event, we've been hard at work using your feedback to improve research through dscout.
There were two areas we focused on: Making it easier than ever to find and engage the right participants for your research via Recruit, and making it easier than ever to share your insights and examples with everyone who should see them.
Learn about the improvements to Recruit and our new collaboration features, now live in your account:
Tools for Screening and Recruiting
Great participants are the foundation of great research.
We've redesigned the Recruit tool from the ground up. The user interface has a new look (one you'll recognize if you use Diary) and is rebuilt to be more reliable and scalable.
Here's the rundown of new features and tools that'll make finding and managing scouts better than ever.
Bulk actions
Now, from a single screen, you can select multiple scouts and take one of several next steps. Options include:
Choose the potential fit of selected scouts for your mission
Add selected scouts to "groups" (more on this next)
Add selected scouts to a Diary or Live mission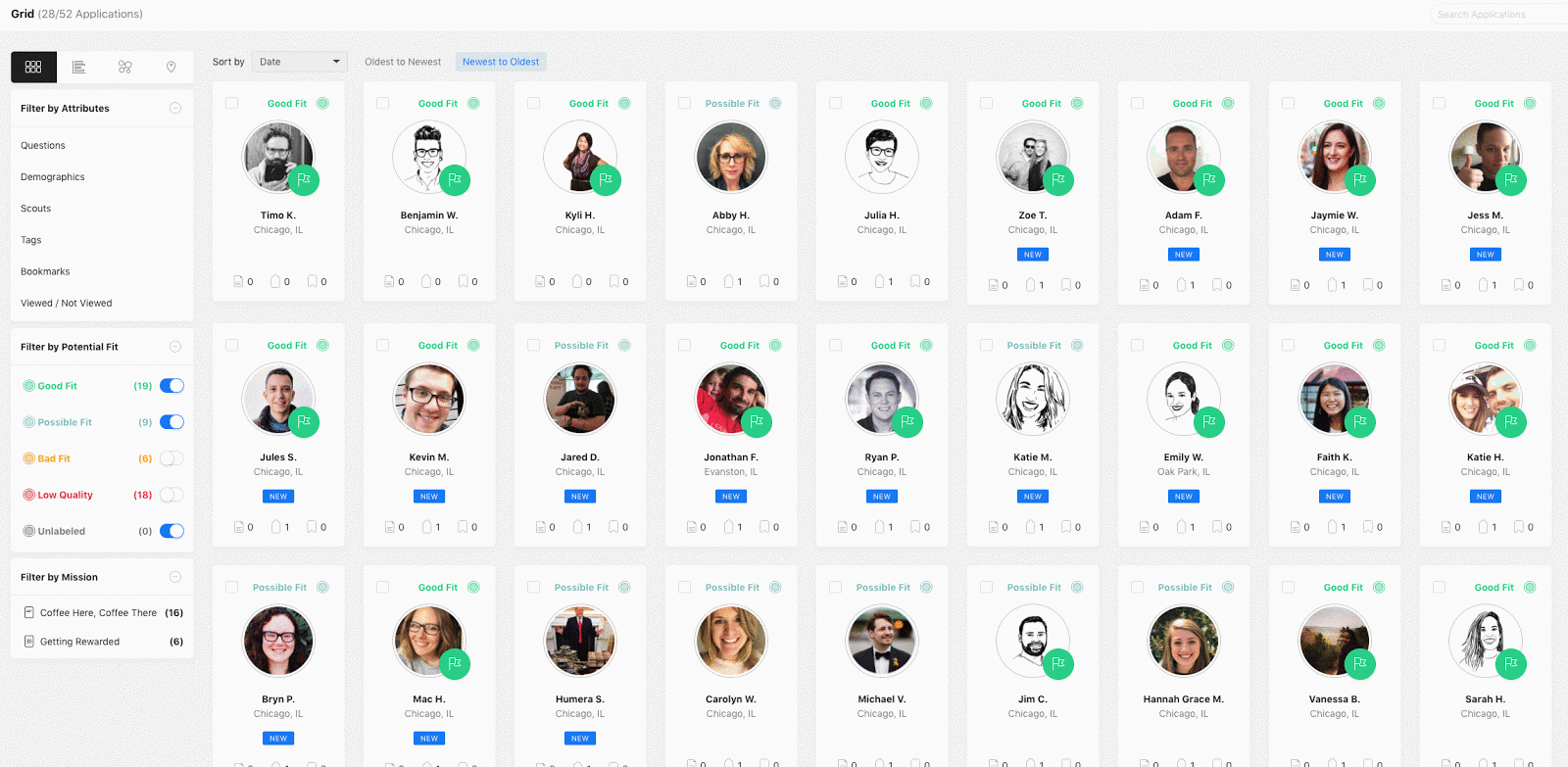 Pro tip: Use bulk actions along with your filters to find and manage the scouts you want to engage with.
Scout groups
Need to keep linked respondents together in Recruit? Use scout groups to classify and organize your applications, useful in segmenting for exports or analysis. Simply select the application cards you'd like to add to a group, then click the "Add to Group" button to do so.
Web screeners
Reach more scouts on more devices than ever before—the same screeners you know and love are now on the web.
Now, participants will be able to follow a screener link to apply for your missions, whether they're on desktop or mobile. Visit your setup page and ensure you have a public splash page live, then share that link wherever you need to invite participants—via email, Slack, Facebook ads, forums, and more.
New-to-dscout applicants will create an account from the screener splash page, while current scouts who are logged in can hit "Apply now" to start a screener from any device.
Learn more about web screeners.
Filter by applications viewed
Easily see which scouts' applications you've already viewed—and which ones need your attention. This new "filter by attribute" option surfaces your seen or unseen applications in seconds.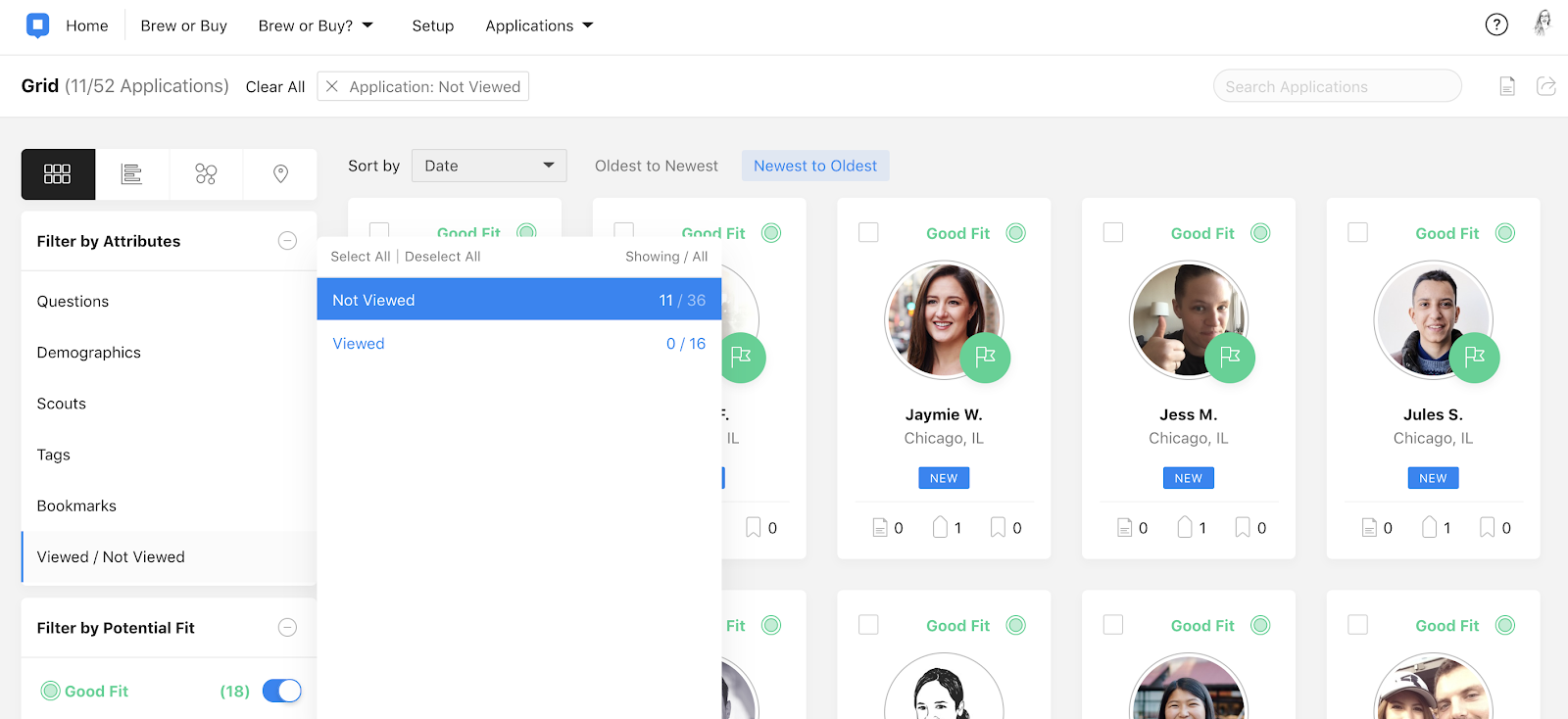 Add scouts to Diary or Live missions from screeners
Whether the next step from your screener is a Diary mission or Live call, you now can invite scouts to active Diary and Live missions in your project—directly from your Recruit grid.
Open an application (or select multiple in bulk), then use the "Add to mission" button. You'll see a list of all eligible Diary and Live missions; choose the one you'd like to add them to, and the scout will get an invite.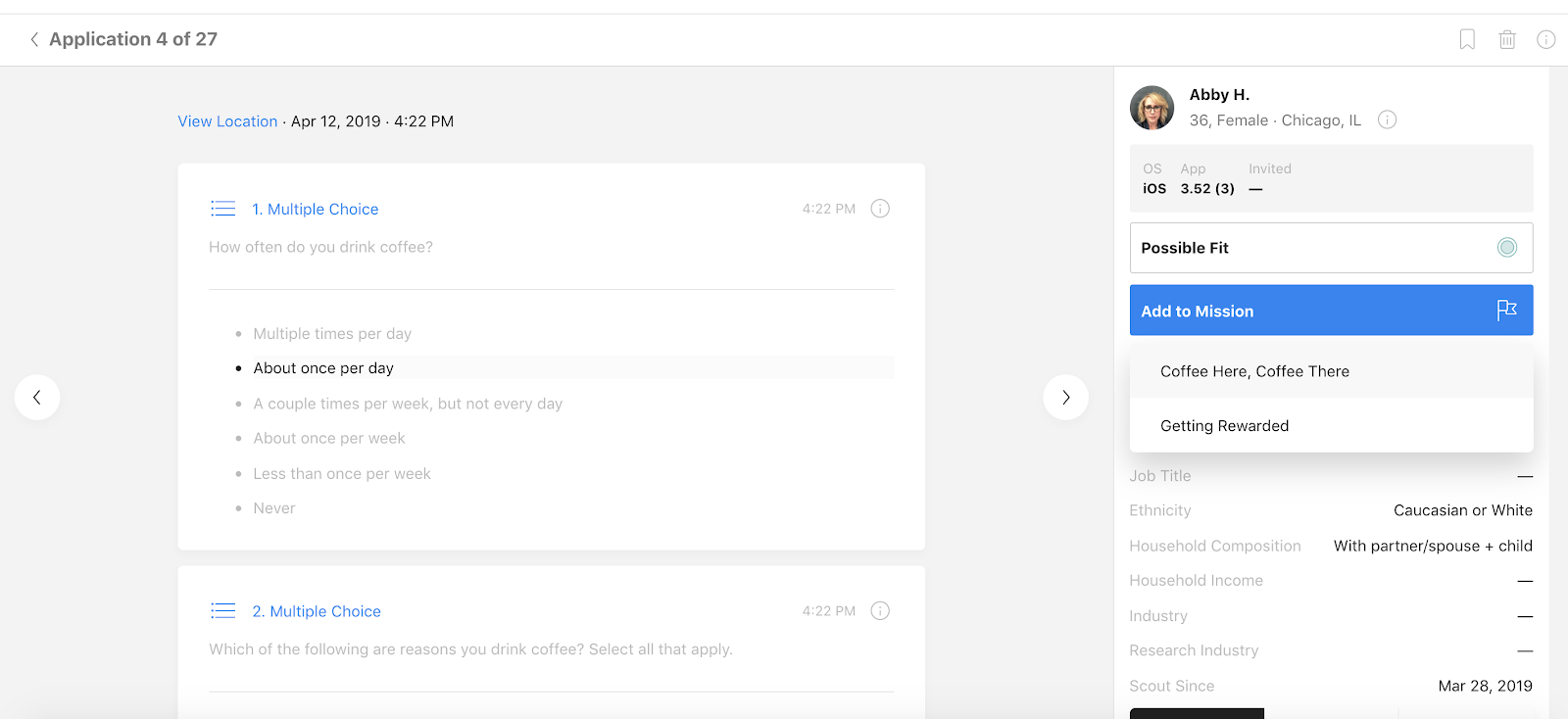 Filter by "missions added" from Recruit
You're now able to use the Grid view inside a screener to filter by which follow-up missions scouts were added to. Looking at "Filter by missions" on the lower left of the view, you're able to show only the scouts who were added to specific follow-up missions in Diary and Live.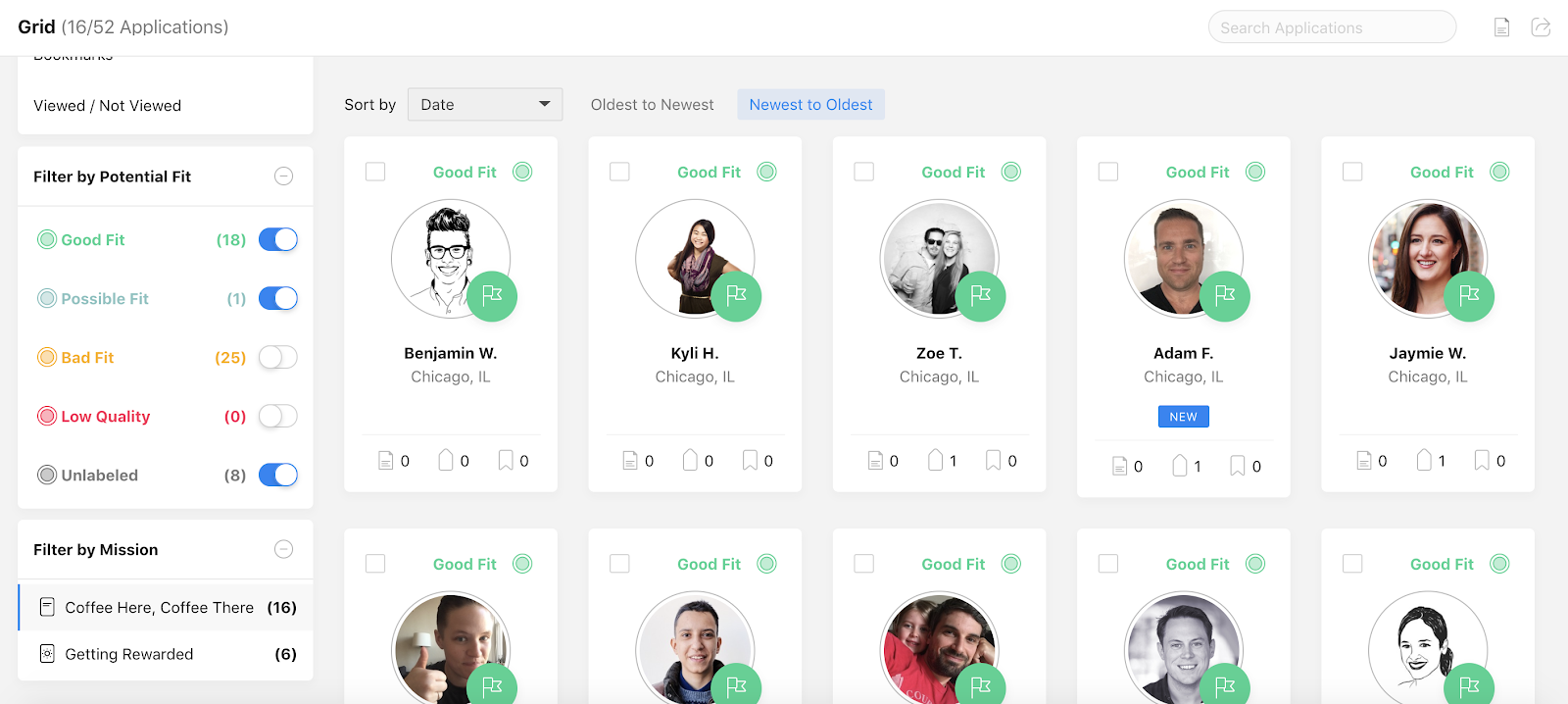 An updated scout rating system to gauge potential fit
Part of our update to Recruit (and our work on predicting the best scouts through Expressiveness sorting) includes new language around your rating types. The new language is more precise, and helps you better gauge the fit of potential participants for your mission.
Learn more about the new system for choosing potential fit.
Use screener information in Diary
Segments, personas, demographics—they're not just important in screening: they're important to your missions, too.
From a Diary mission's Entries and Management views, you now can use information gathered in a screener to go deeper with your participants.
Leverage filters that carry over information gathered during a screener into your mission, to surface the scouts you want to see in any moment.
Invite from screeners inside Diary
You've always had the ability to add scouts to Live missions from inside that mission. Now, the same is true within Diary.
When you're in a Diary mission, click Setup and then Invite. You'll be able to import all scouts, or selected scouts, from any screener within that project.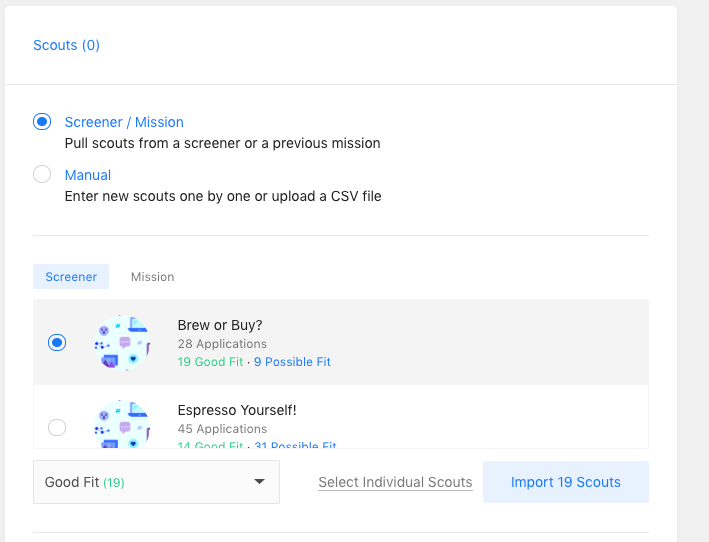 Tools for Collaborating
We know that your coworkers and stakeholders may not be using dscout as much as you are—or at all. That doesn't mean they shouldn't see what you're learning.
Try out these three new features for easily sharing research insights.
@ mentions inside dscout
Easily notify anyone in your dscout project when there's something you want them to see or do. It works like other collaborative tools you use—in the Notes field of an application, entry or Live clip, just hit the @ symbol and start typing the name or email address of your stakeholder. Click to select, and they'll be notified by email with a link to view what you tagged.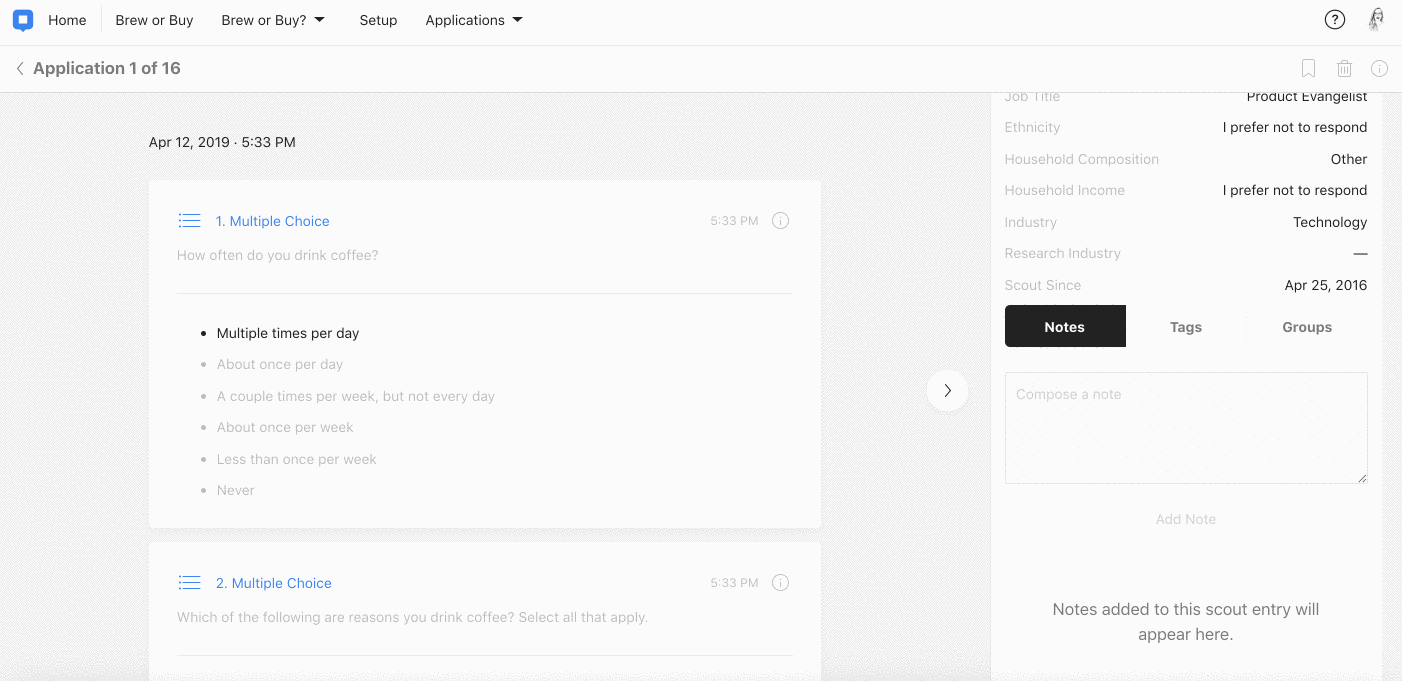 Public share links
Need to share a video with a new stakeholder...or the whole world? Now you can.
Throughout the dscout platform, you now can easily share media from your project—which others can view even if they don't have a dscout account.
Researchers can click the "Share" button in Recruit applications, Diary entries, or Live sessions and clips to generate a public share link.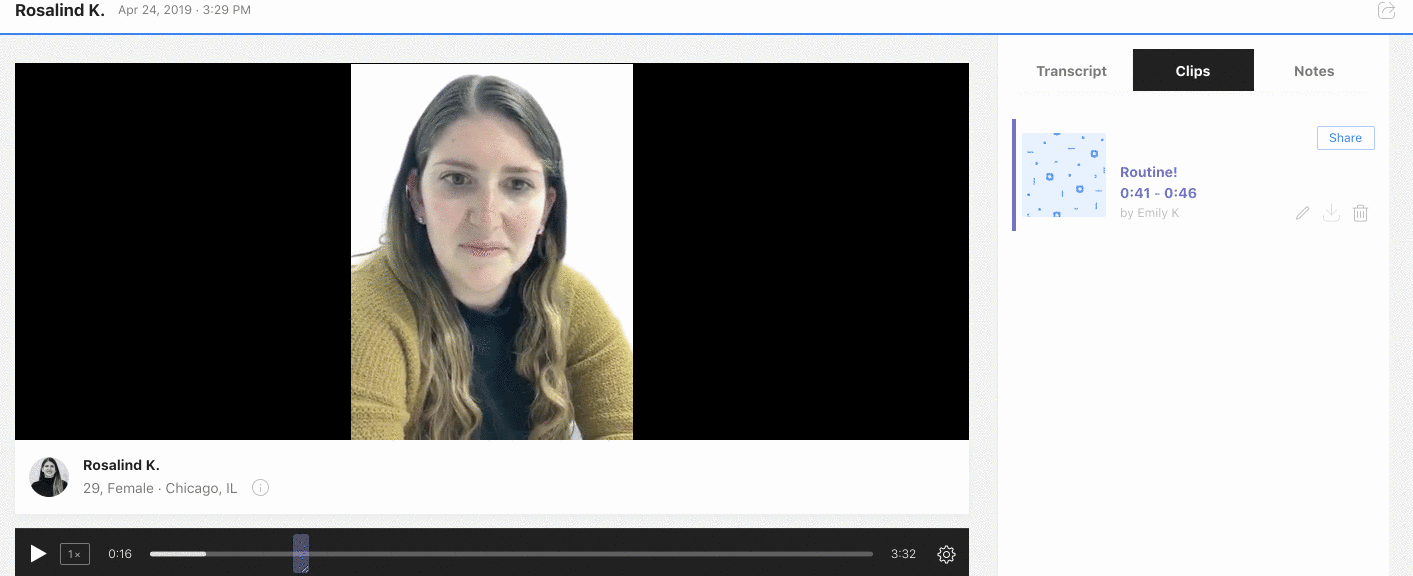 You can customize sharing in the following ways:
Add a descriptive title to contextualize the media
Require and create an access code to view the content
Set an expiration date on your share link
Share your media inside your team's Slack workplace (more on this next)
Slack integration
If you and your team use Slack to communicate, you now can receive instant updates about activity in your dscout account and share media to public Slack channels in your workspace.
Once you authorize a workspace through dscout (Account -> Integrations), you can select specific events you'd like to send to a public Slack channel.

You also can share media in Diary, Live or Recruit straight to a Slack channel—just click Share, then "Share it to Slack." Add an optional note if you like, then "Share to Slack" to send the message.

Learn more about the Slack integration.
----
Go to your account home to start using these new features. Questions? Check out our Help Center or email for support.