Installing the Diary Chrome extension
In order to participate in a Diary mission with desktop activities, you need to install our Google Chrome Diary extension, which is a small software program we built that allows you to answer Diary mission questions from your desktop or laptop computer, including capturing videos, photos and screen recordings.
Downloading the extension
Follow these steps to download the extension:
In a Google Chrome web browser, click on this link.

Click on the Add to Chrome button on the top-right corner of your screen.
A mini dialogue box will pop-up that provides you with additional details. To finish installing the extension, click on the Add extension button on the bottom-right corner of the box.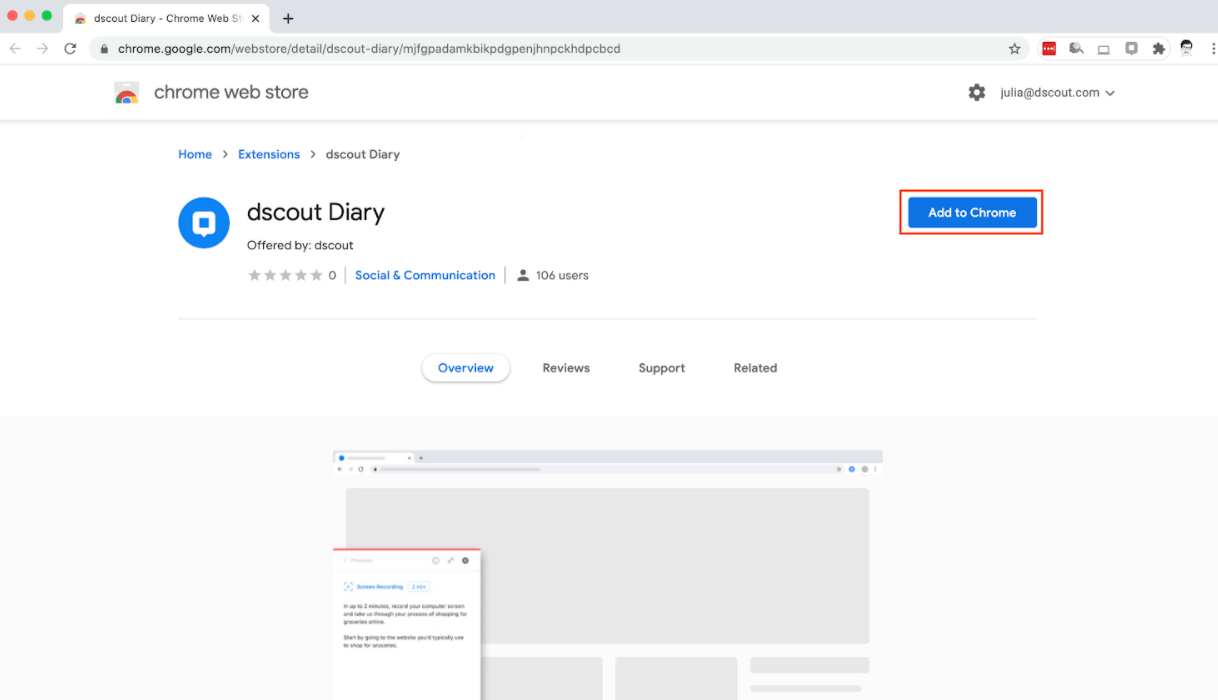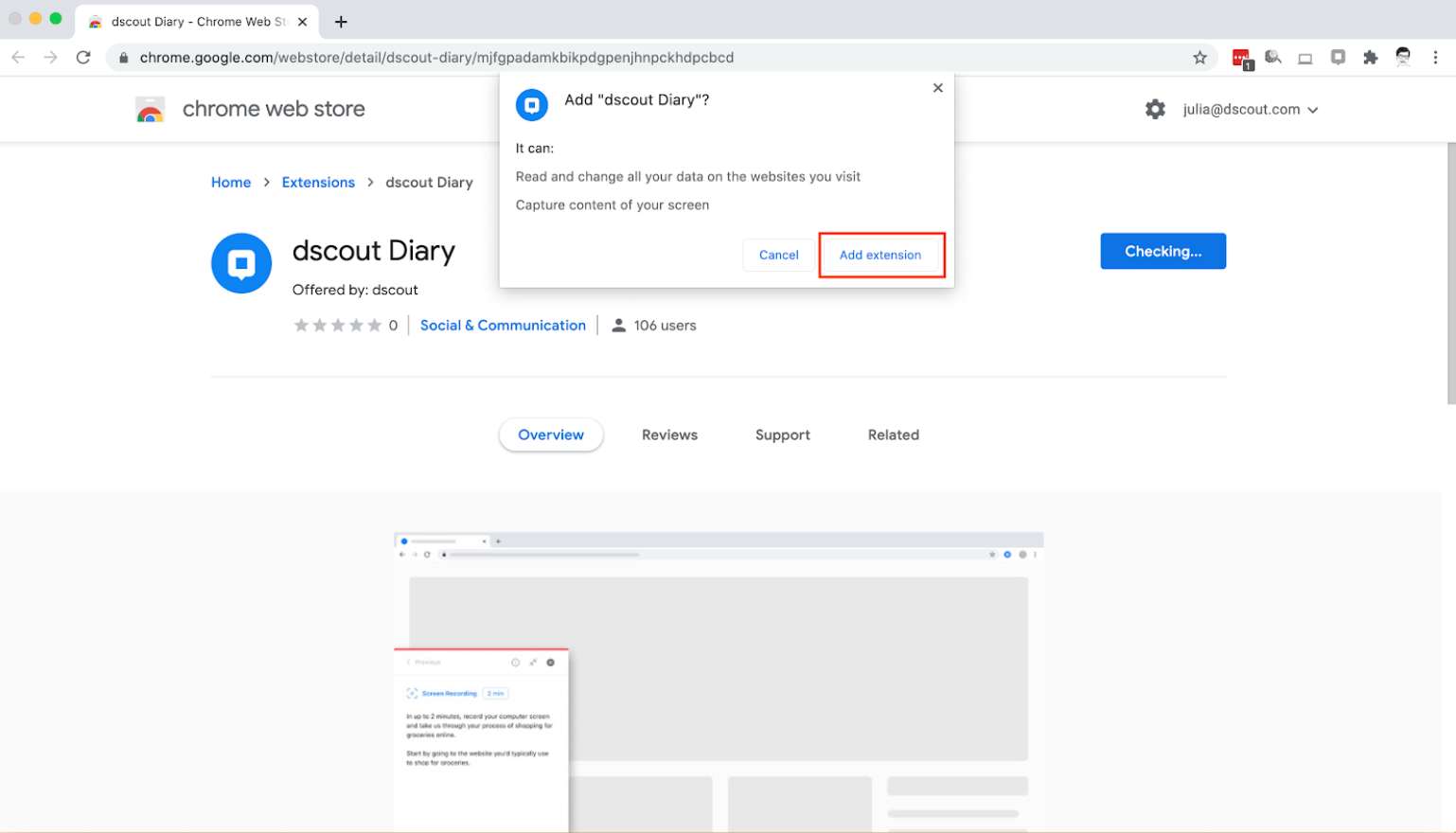 About dscout's extension permissions
dscout uses the Chrome permission 'read and change all your data on the websites you visit' to render our widget UI, (the container where you view and answer questions), on any site you choose to visit in the course of completing an entry. The dscout Diary extension only reads and modifies content on the sites you visit in order to display the widget and improve dscout's functionality. dscout never uses or sells this data for marketing purposes. Please see our Privacy Policy.
Next steps
Once you've downloaded the extension, you're ready to get started! Using the extension window, tap on "Missions" to find your mission. Once you're there, tap to start an entry and follow the prompts to complete your very first desktop entry!