Upload issues and troubleshooting steps for desktop Diary parts [ALPHA]
Troubleshooting upload issues for desktop Diary entries is a little different from upload issues with mobile entries. When you submit your entry in a desktop part of a Diary mission, you will see a spinning loop graphic, indicating that your upload is in progress. Once the upload has completed, the loop graphic will be replaced by a confirmation message, and you can safely navigate away from the page or close your browser.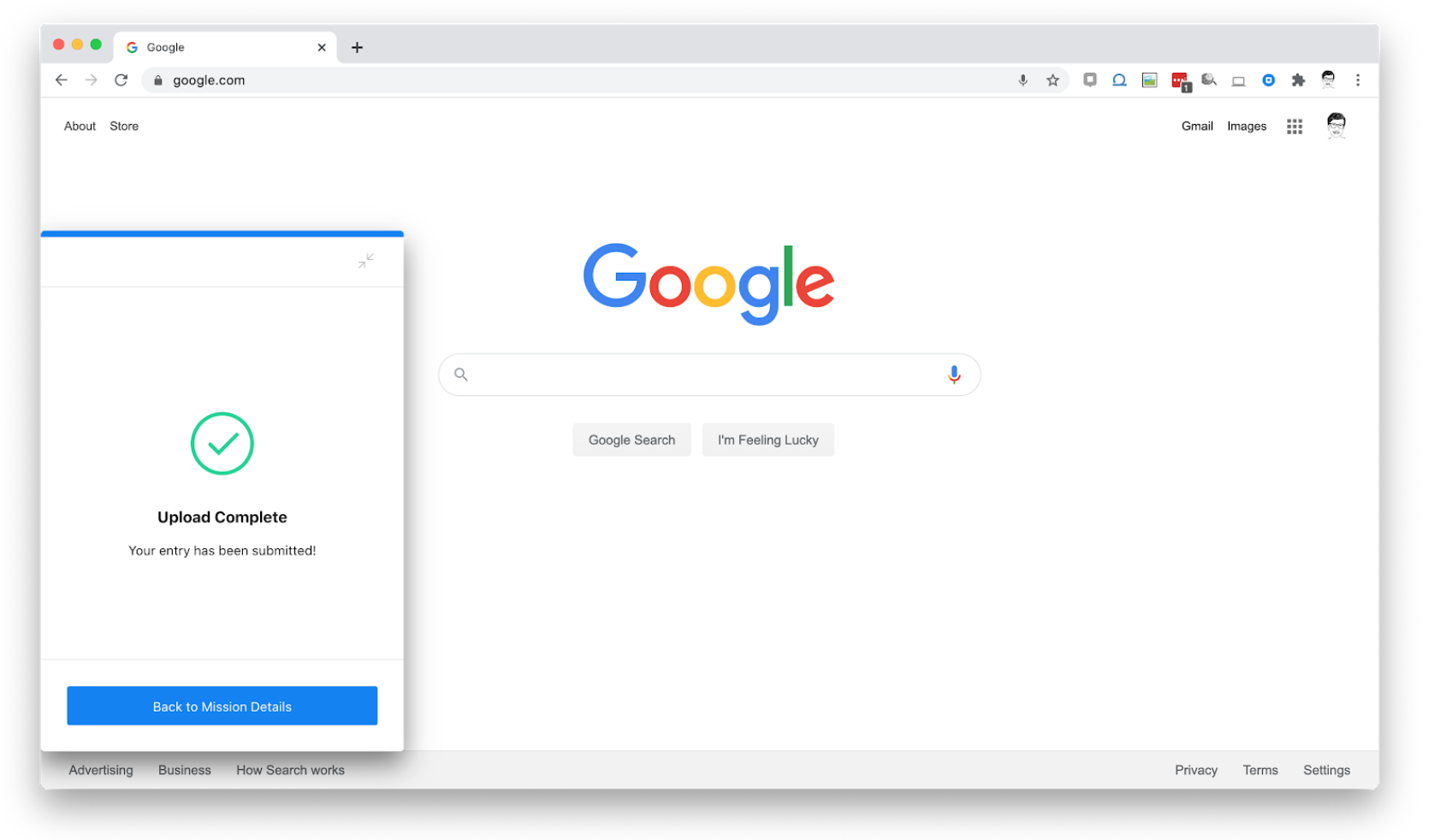 Upload spinning forever? Entry uploaded, but media didn't? Read on to identify the different types of upload issues and how to fix them:
Upload still spinning after several minutes
Check the Uploads tab in the dscout Diary Chrome Extension pop-up
You can check the status of the upload by accessing your Uploads tab in the Diary Chrome extension pop-up.
Click on the dscout Diary Chrome extension icon in your browser to open the extension pop-up.

You'll see a red dot next to the

Uploads tab if you have an upload in progress. Wait for the upload to complete before closing your browser to ensure your entry has successfully uploaded to your mission.

If the upload has failed, you can tap the

Retry button to restart your upload.

If there isn't an upload in progress and your entry is still spinning, you've encountered a bug. Log out of your account by clicking the

Sign Out button in the extension pop-up. Then log back in and check the Mission Details page to see if your entry is considered submitted (entry thumbnail will show a number) or still in progress (entry thumbnail will show a "play" icon).
Pro tip: The Uploads tab will only show active and failed uploads. If you don't have an active upload in progress or a failed upload to retry, there won't be anything in the Uploads tab.
Entry uploaded, but media didn't
If your video or photo didn't upload even though your entry appears to have uploaded properly, your mission leader might reach out to you via our in-app messaging feature or they might comment on the entry with the missing media to notify you about it.
To fix this issue, you can choose one of the following methods:
Re-upload your missing media
If your mission leader reaches out to you (via in-app messaging or commenting on the entry in question) to notify you that your media didn't upload even though your entry was successfully submitted, you can check the Uploads tab in the Diary Chrome extension pop-up to see if any uploads failed. Check it out below.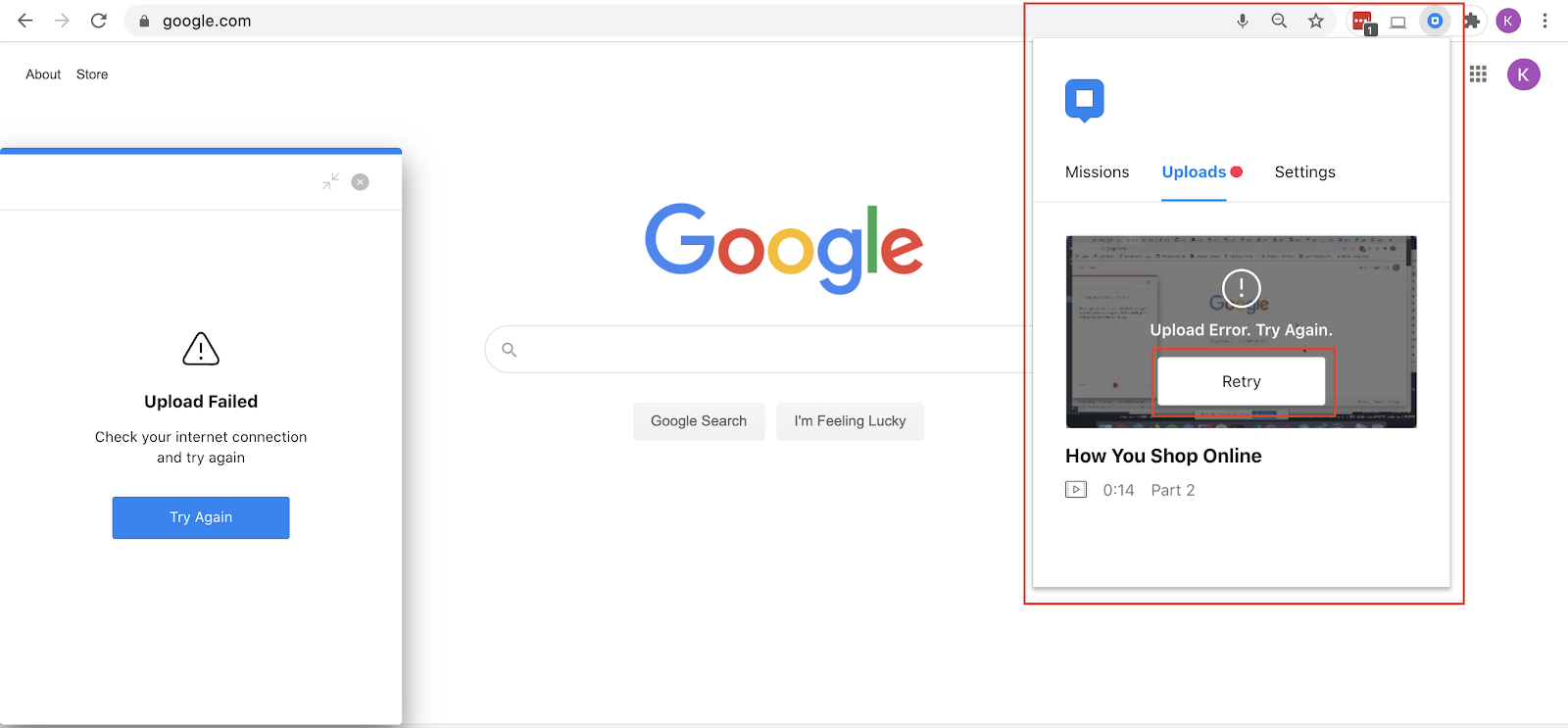 Note: The above steps are for troubleshooting missing media for entries submitted on desktop. If you're trying to fix missing media for an entry you submitted via the mobile app, learn more here.
Entry disappeared
If your entry has disappeared, this likely means that the entry never finished uploading before you exited your browser session. If your entry disappeared without you closing your browser, please email help@dscout.com so our Support team can investigate and report the problem if necessary.