July 2023 - Product News
dscout's latest innovations and new features help empower teams to capture high-quality human insights from in-context moments. Focus on what matters - conducting meaningful and trustworthy research.
What's new?
RECRUIT
New Private Screener for BYO - If you opt to Bring Your Own participants for a screener, the

sign-up process is quick and easy

. With just one click, your participants can register without creating a complete profile to participate in your screener.

Advanced Targeting Attributes in Recruit! Now you can

target potential participants

based on mobile operating system, ethnicity, education, and more. With 10 new attributes, you have a lot more options to determine which audience will fit your study best.

Commenting in Recruit - When building your screener on the Questions tab, you now have the option to add comments. This feature promotes collaboration, allowing you to receive feedback from team members and expedite processes.
FIELD - Express
Bring Your Own Participants in Express.

Inviting your own participants

to join an Express mission is now easier than ever before. Simply follow these three steps: 1) choose 'Invite via share link' when creating a new mission. 2) launch it without requiring approval from a Research Advisor. 3) share the link with your participants.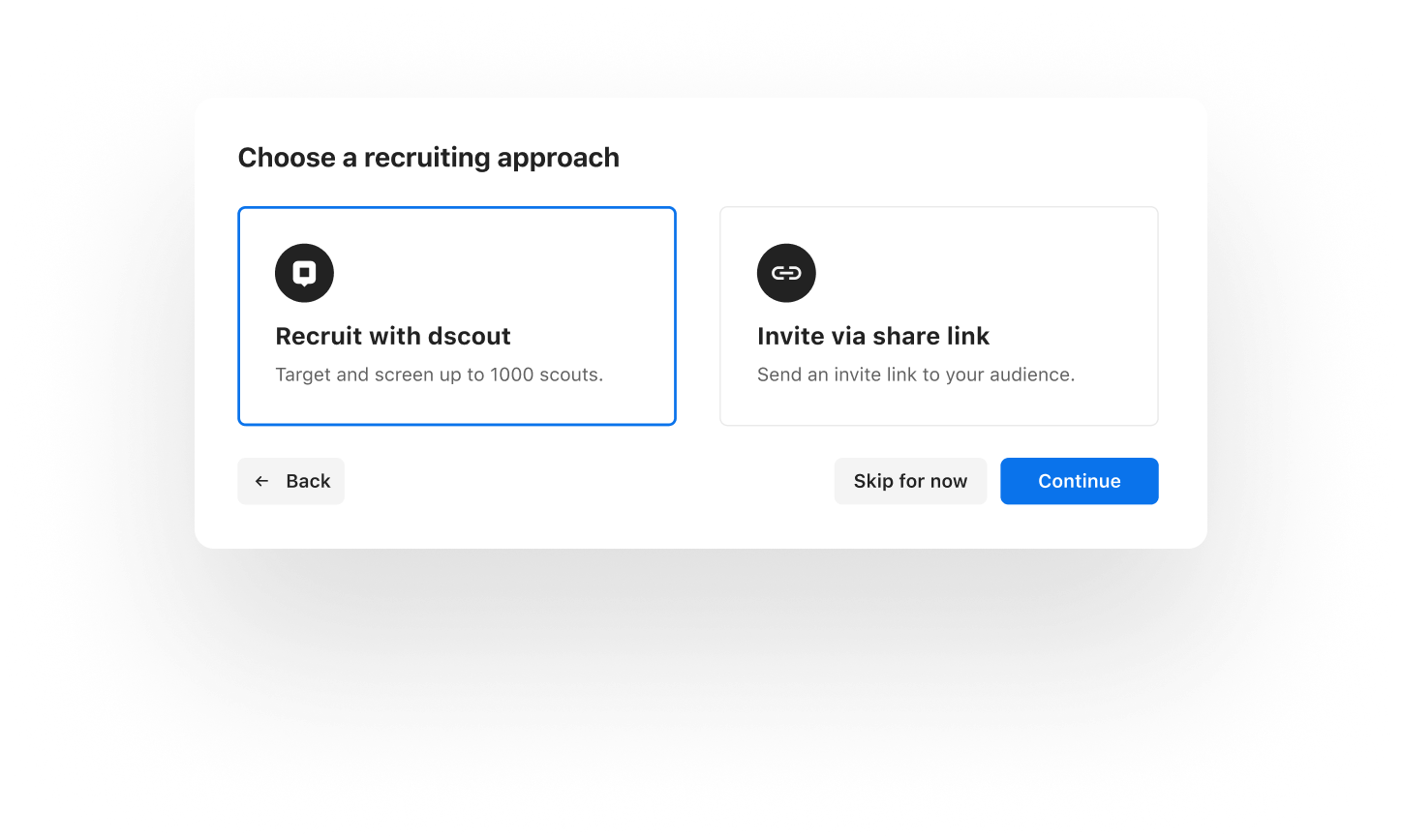 Media Survey missions are now on Desktop. You have the flexibility to choose the device most relevant to your research for capturing screen recordings. choose to capture screen recordings on the device most relevant to your research.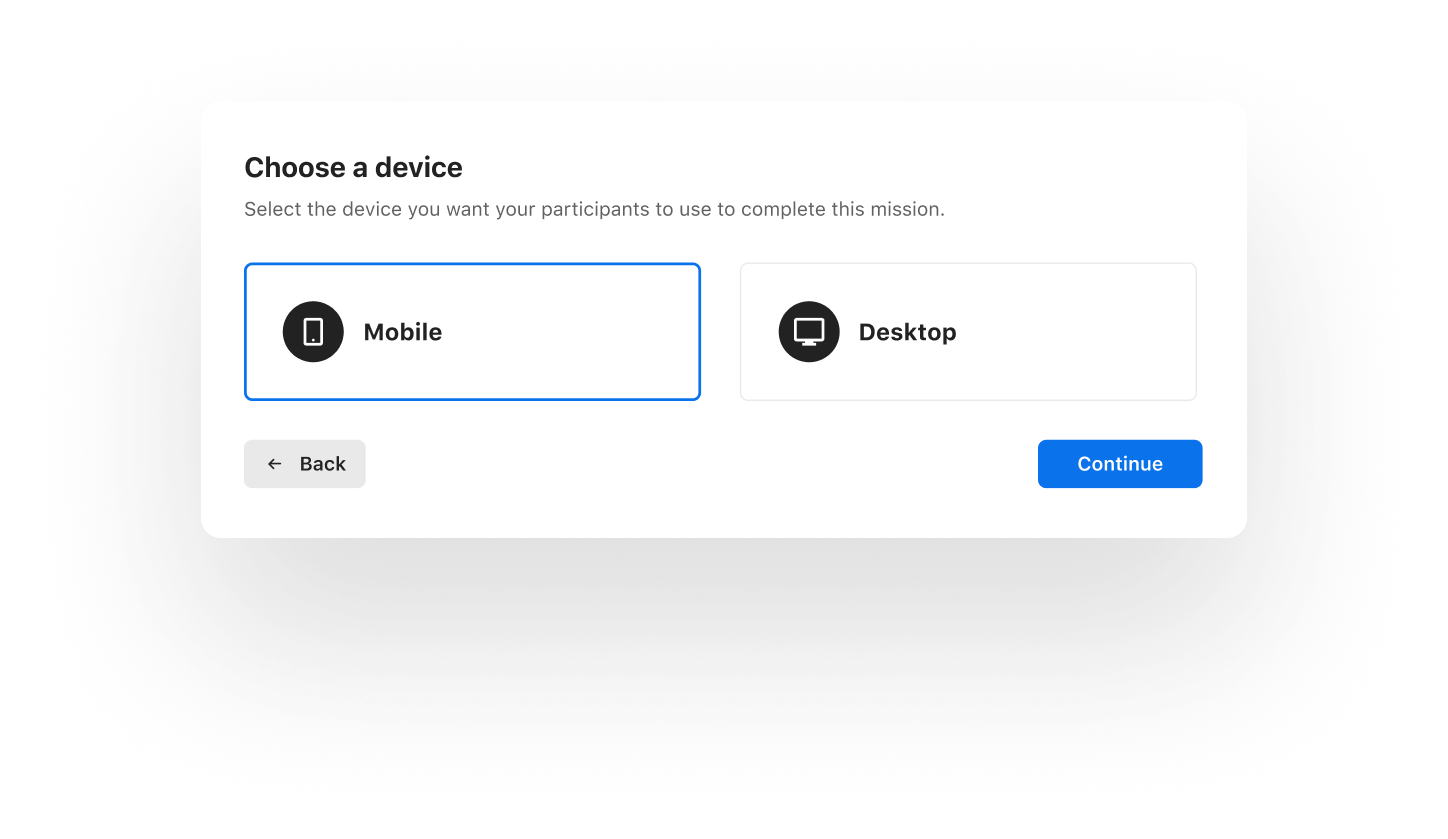 Invite to a follow-up Mission. Gain deeper insights from your studies by inviting participants individually to a Live or Diary mission, which you can do in just one click from your Express mission.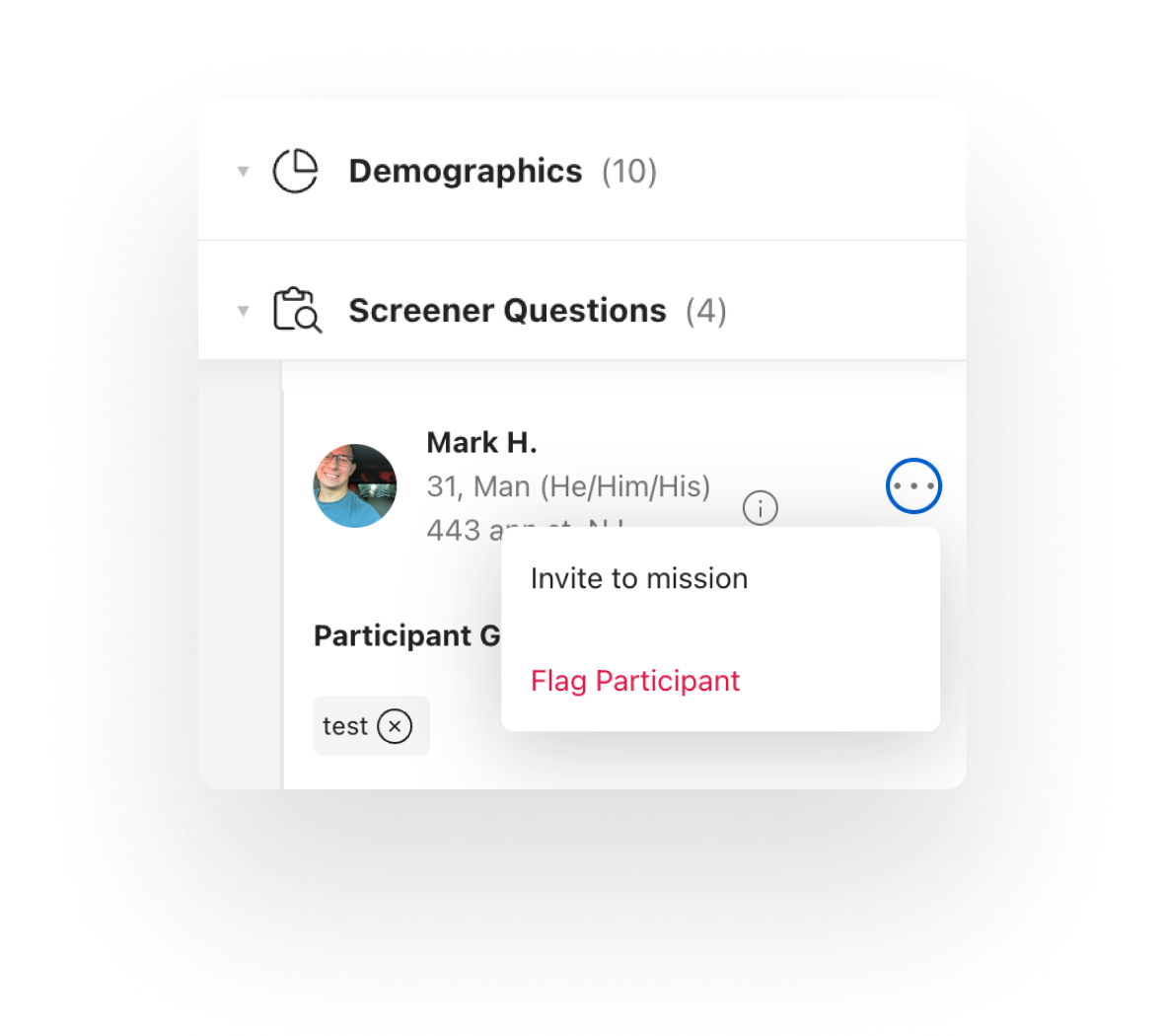 Internal Mission Name. Give an internal mission name when creating an Express mission or from within the mission settings.

Visible Question Settings. Without the need to click on each question individually, you can now view the settings of every question in the builder.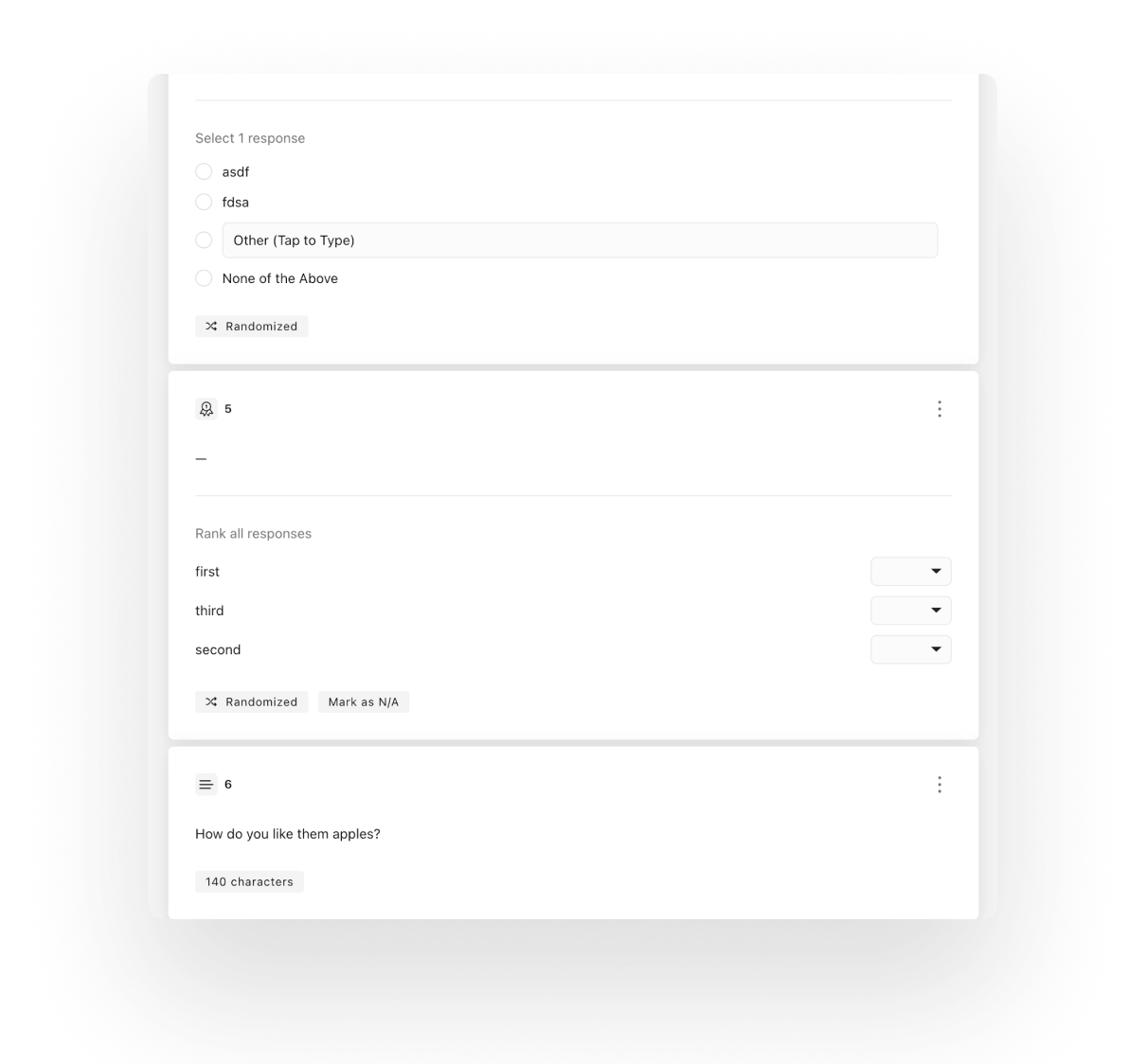 Participant Search. Discovering insights is now easier than ever. In the participants' tab in Express, you easily search for entries by Name, Scout ID, Entry ID, and Keywords in open-ended responses.

Demographics Analysis. You can access a summary of the demographic information for the participants.


Entry Response Dates. See the date to responses in the entry view so it's easier to see when a participant submitted their entry.
Filter in Playlist Builder. You can access filters from the Playlists tab, where you can choose from Close Ended Responses, Participants' Information, Participant Groups, and Tags.

Export Mission as PDF/RTF. In the Create tab, you can now access to questions' preview and export them as PDF or RTF.
Screener Data in Entries Export. Screener responses are now included in the Entry Data export file.
Additional Documentation Moved to Mission Settings. The additional documentation feature in Express has moved from the Instructions section of the Create tab to mission settings.
Keyboard Navigation of Participant Entries. In the Participants tab, you can now use your up/down keys to navigate the list in the left panel.
SHARE
New Video Blur capabilities in the playlist editor across Recruit, Express, Live, and Diary. Share your highlight reel video safely without compromising participants' PII - you can blur participants' faces when creating a video playlist. *Available in selected plans.
Admin Center
Did you know there's now a place where you can turn low-balance

notifications on or off?

Check out the

notifications page

, located in your profile.
*Account Owners, Researchers, Managers, and Admins can opt-in.