Mission splash pages
A mission splash page is a custom webpage that dscout can generate for your mission.
Potential participants can view your mission splash page on their computer or on their smartphone to get the details, download the dscout app, and start participating in your mission. Mission splash pages can be used as an alternative to inviting a scout directly via email.
When setting up your mission, toggle on the option for a "mission splash page". Once your mission has launched, this will allow your participants or any active scouts to sign up and be invited to the mission.

This is the first view potential participants will have when they open up the link: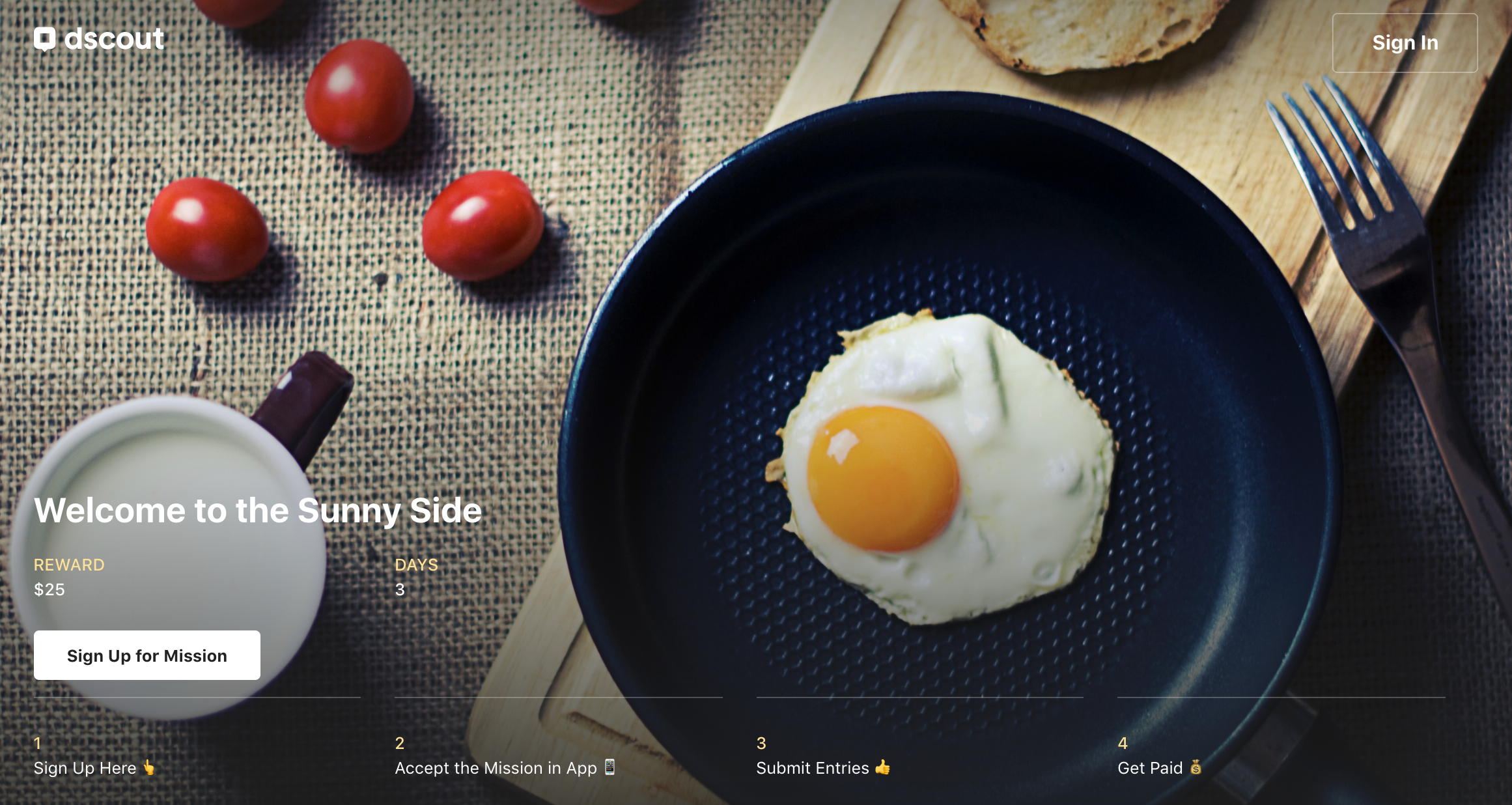 After scrolling down, they'll be able to read the overview too: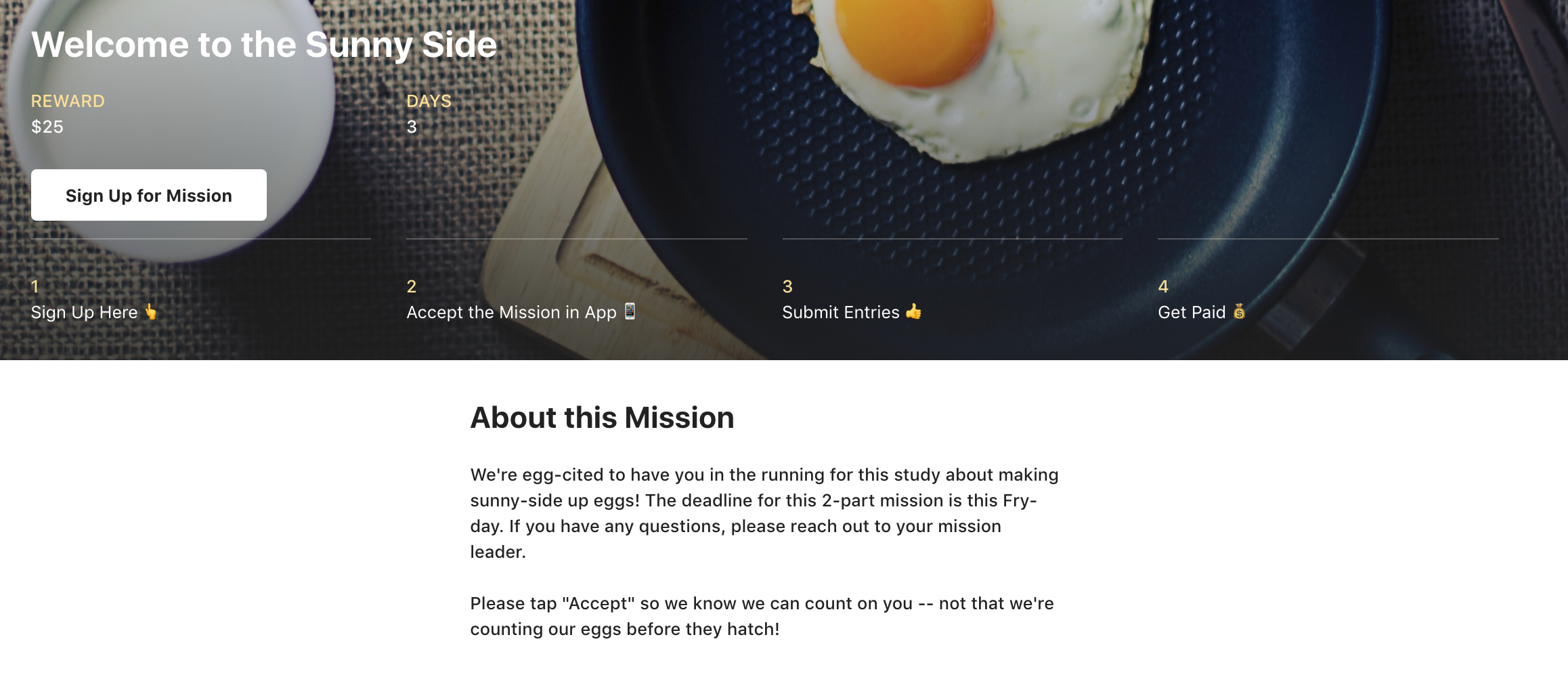 By clicking 'Sign Up for Mission,' potential participants who've never used dscout before will be able to create their scout account here: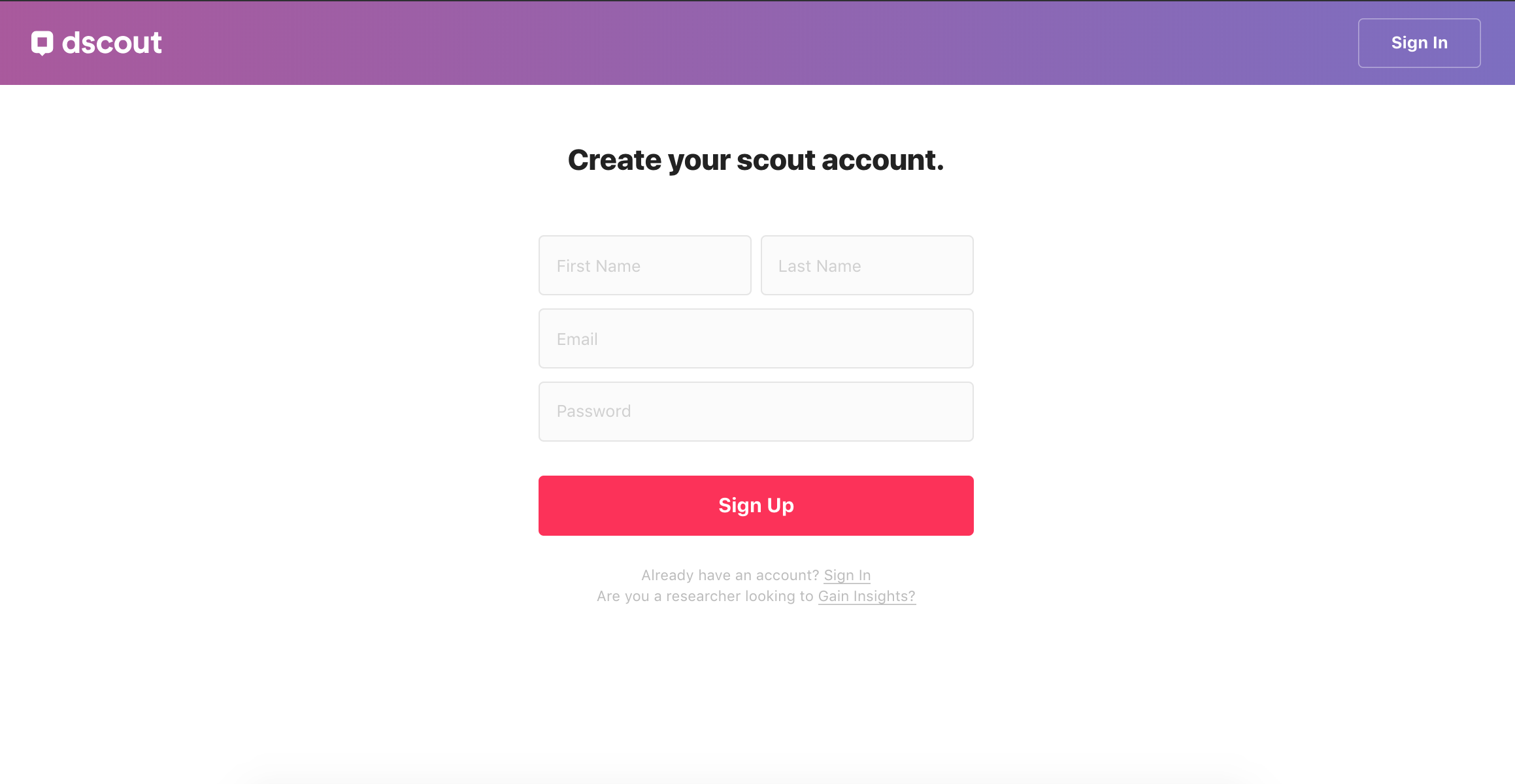 If they already have a scout account, they can click 'Sign In' instead. Once a scout either creates an account or signs in, the mission invite will be waiting for them in the mobile app.
If a scout does not have the dscout app, they can click "Sign up for mission" and:
If on their computer, enter their mobile phone number to be texted a link to download the app.
If on their phone, tap the correct "Download" button to be taken to download the app from the correct app store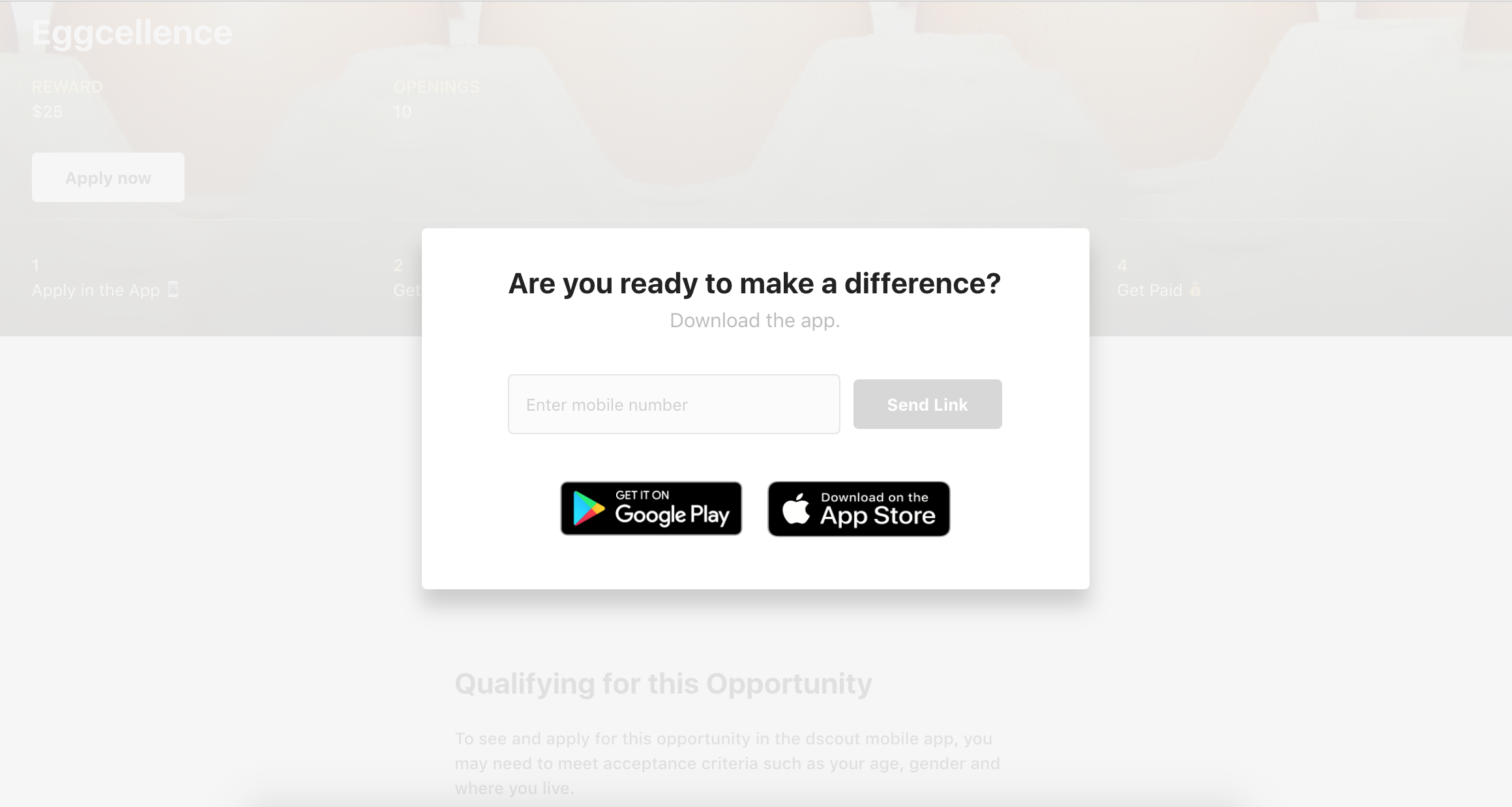 Need more help with inviting first-time scouts to your mission? Read our guide!