Starting your Live session
Live sessions must be conducted on a desktop or laptop computer using the Chrome browser.
Once it's time to begin your Live session, simply click the red "Start" button next to the scout's name and you will be taken to the session.
Before you begin your session, you will have to grant camera and mic access.
At the next step, we will run three tests to make sure your mic and your camera are working, and that your internet connection is reliable enough to join the call.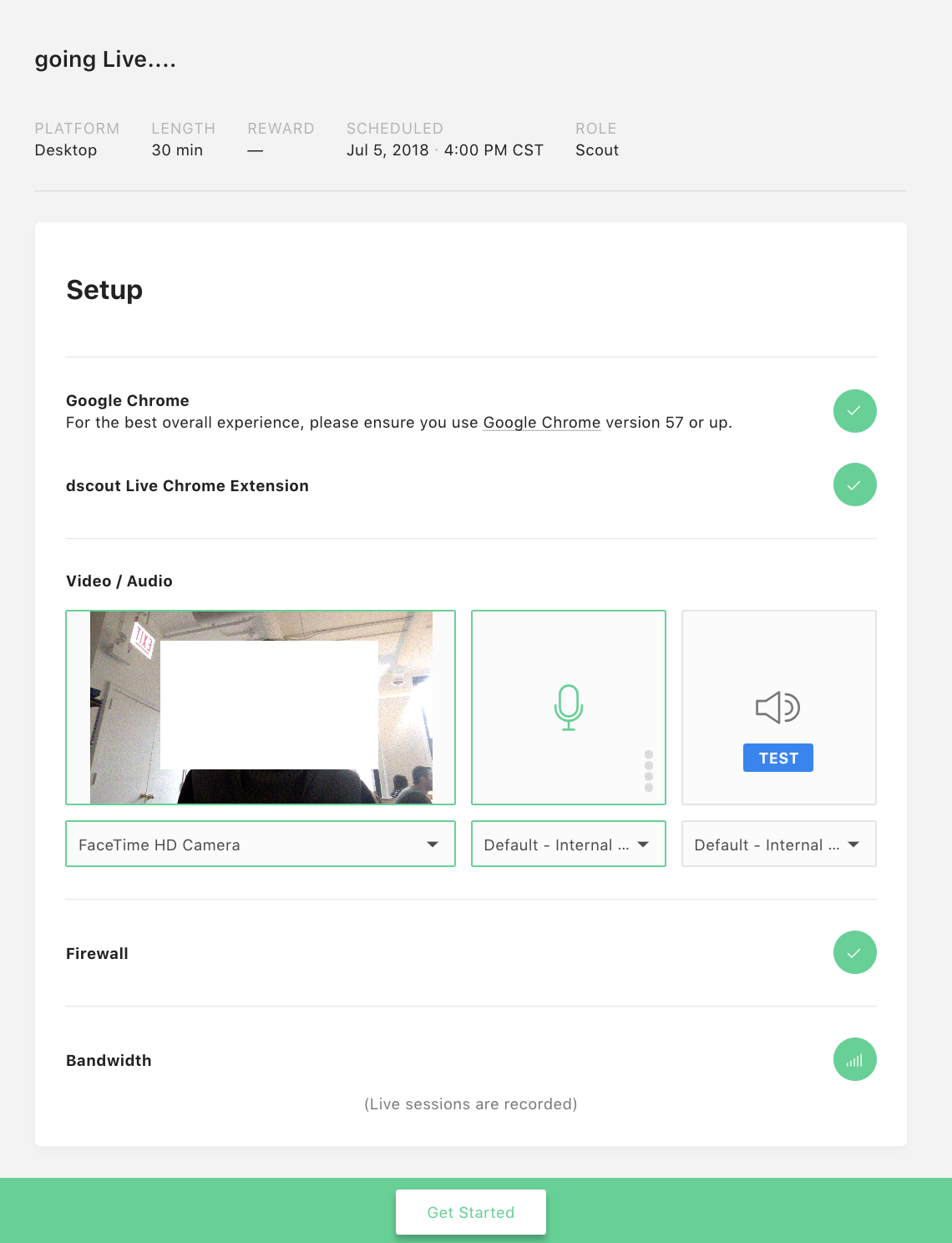 Once the participant is present and ready to begin the call, simply click the "Start Session" button to begin your video session.