Skip logic in Express Missions
Note: This document includes screenshots from both Legacy Express and New Express. Not sure which version of Express you're using? Check out this handy guide!
With skip logic, you can jump scouts to different questions based on their answers to a previous question.
In the example question below, only scouts who select "Outside of my bedroom" will see Question 2, the relevant open ended question that comes next. Those who do not, will skip to Question 3.
Here is what that looks like in Legacy Express: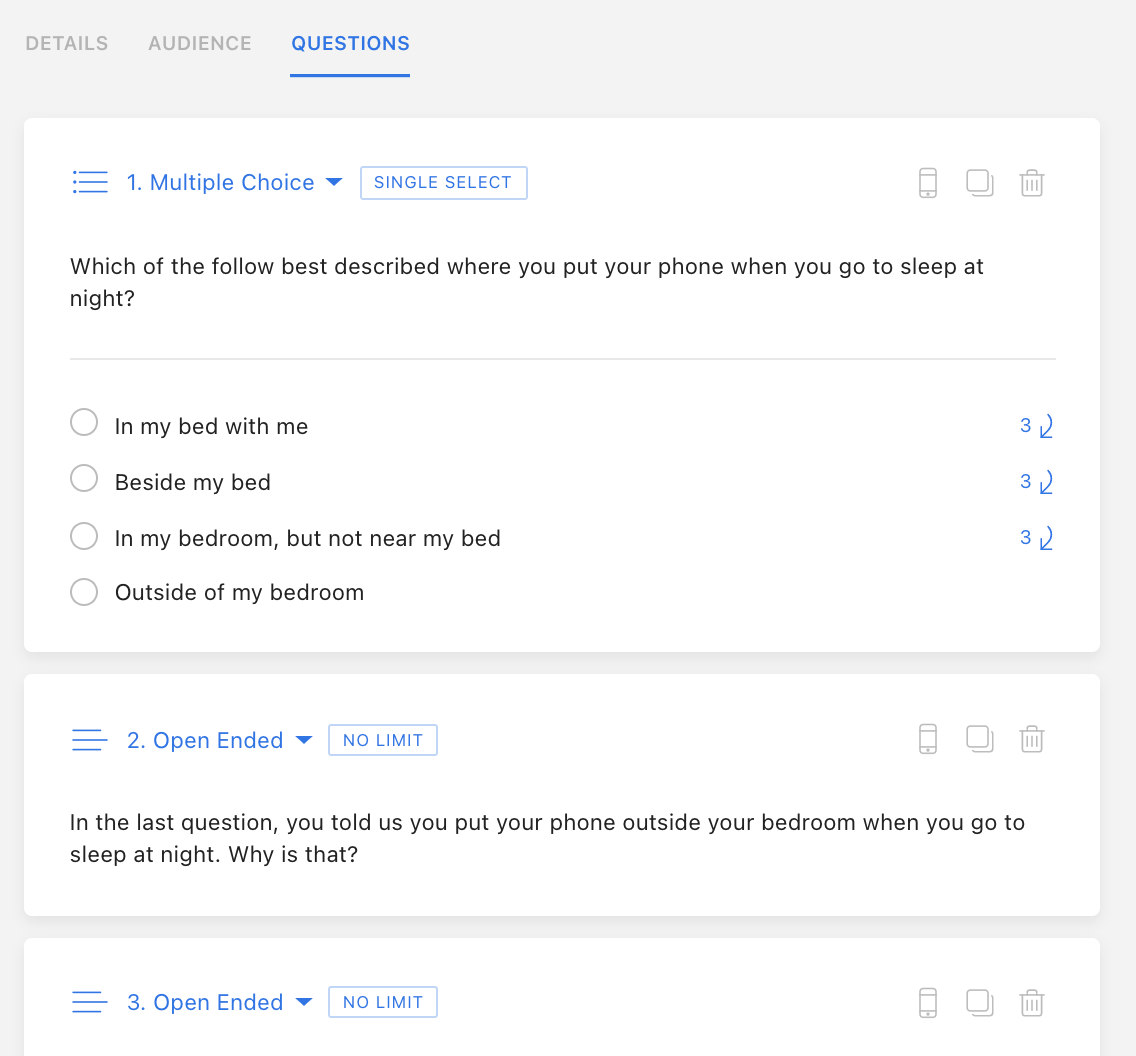 Here is what that looks like in New Express: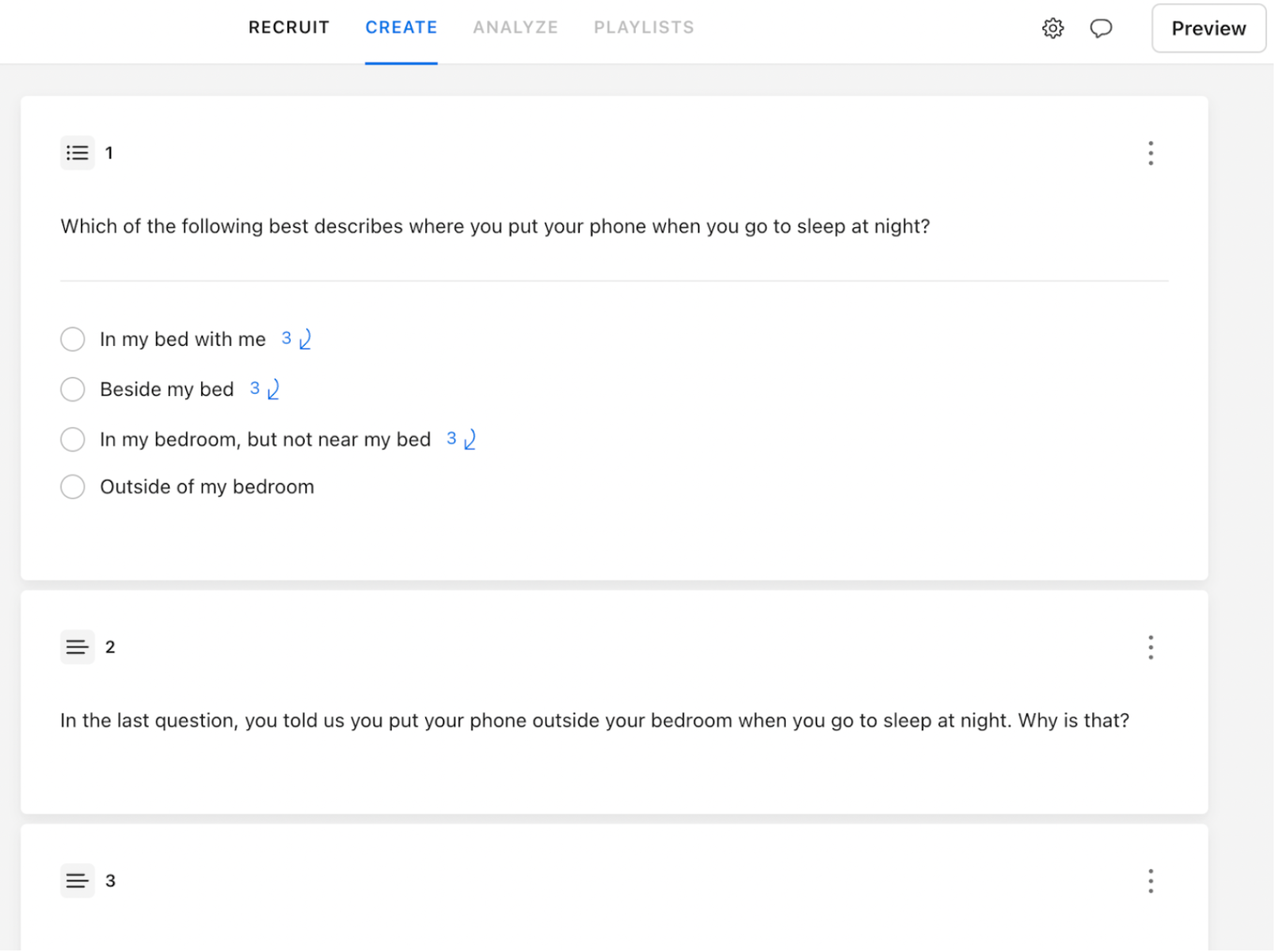 When writing or editing a question with skip logic, just click the arrow next to individual single select answers to direct scouts to the question they should see next.
Legacy Express: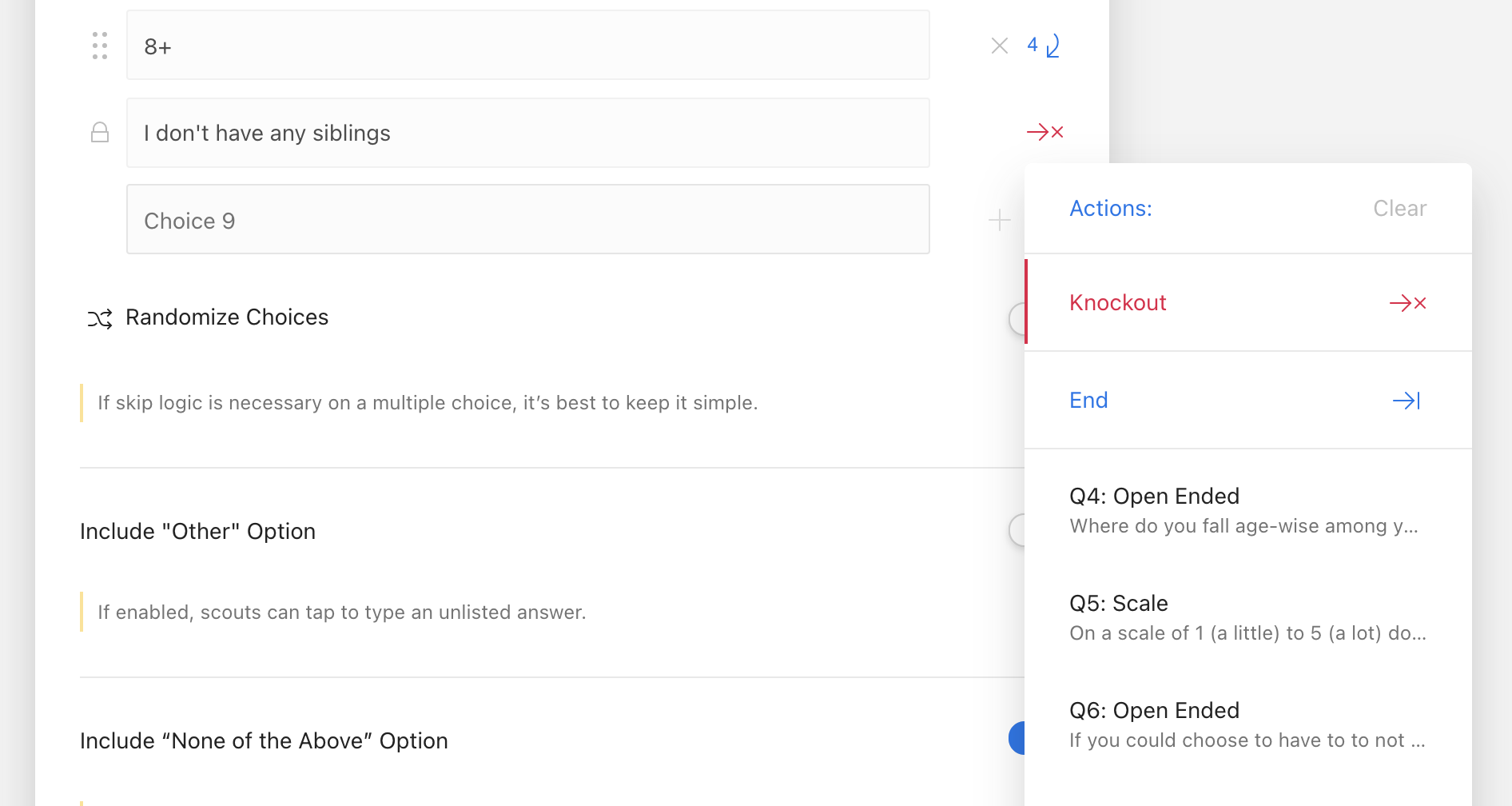 New Express: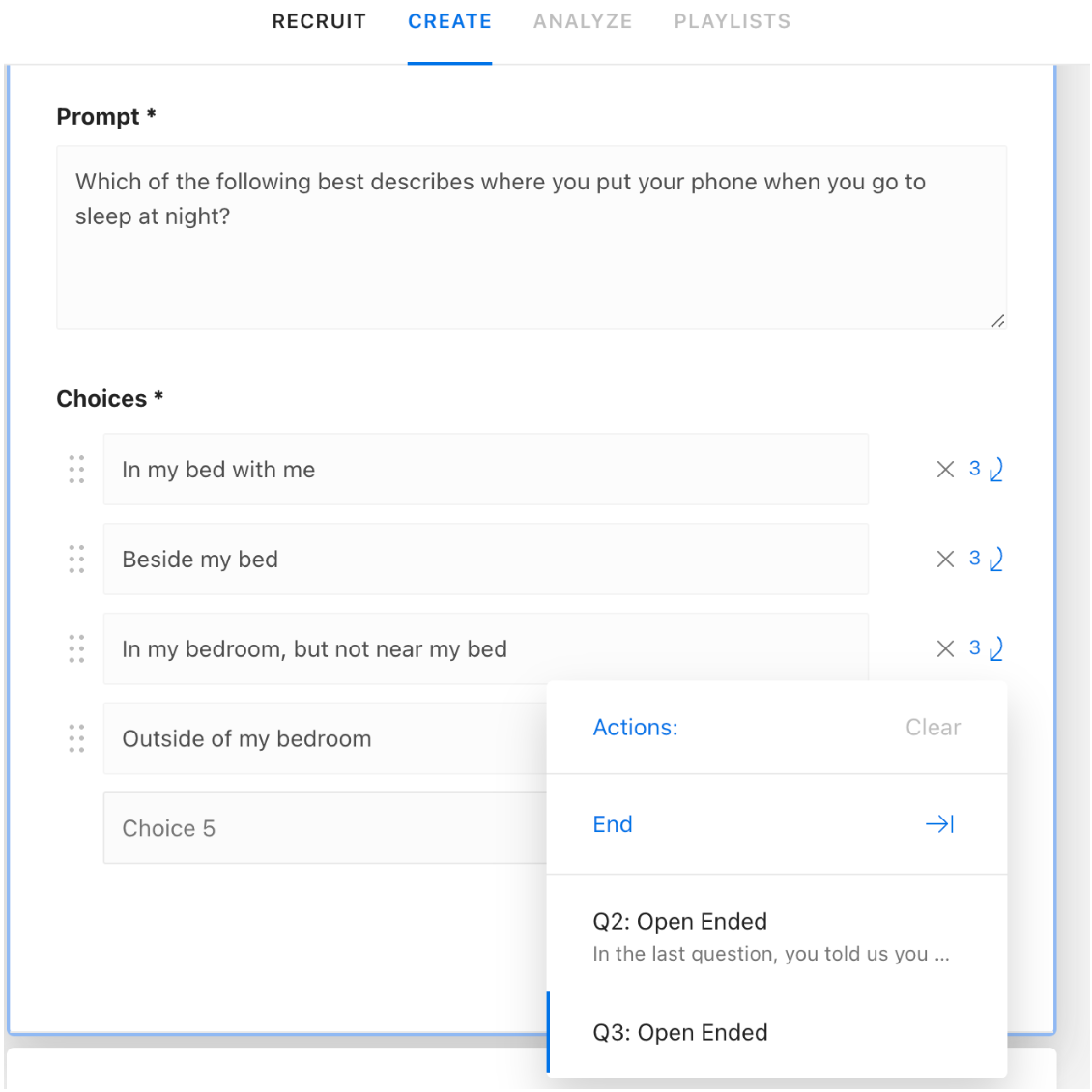 Skip logic can be applied to any question type with the exception of checkpoint questions.