Screener splash pages
A screener splash page is a custom webpage that we automatically generate when you launch a screener. It has all the key information about your screener so you have the option to promote the opportunity within your own network.
Potential participants can view it on their computer or on their smartphone to get the details and apply!
By default, screener splash page links are toggled on whenever you start a new screener draft. After the screener is launched, you'll find the link in the Details tab of the Setup page here: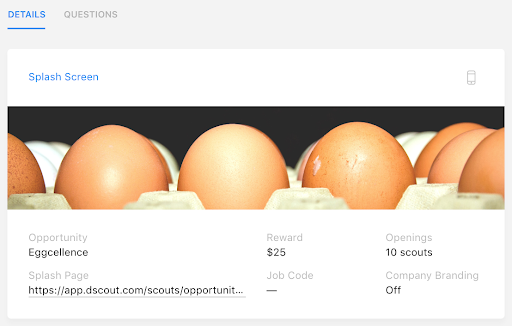 Here's what a screener splash page looks like when a scout first opens it: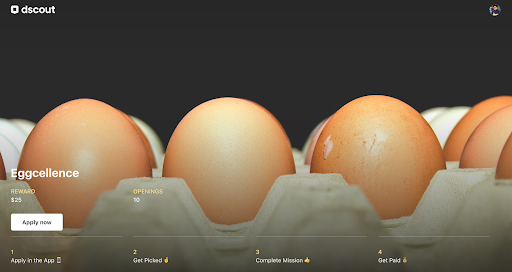 If the scout scrolls down, they can read more information about the opportunity, including the teaser: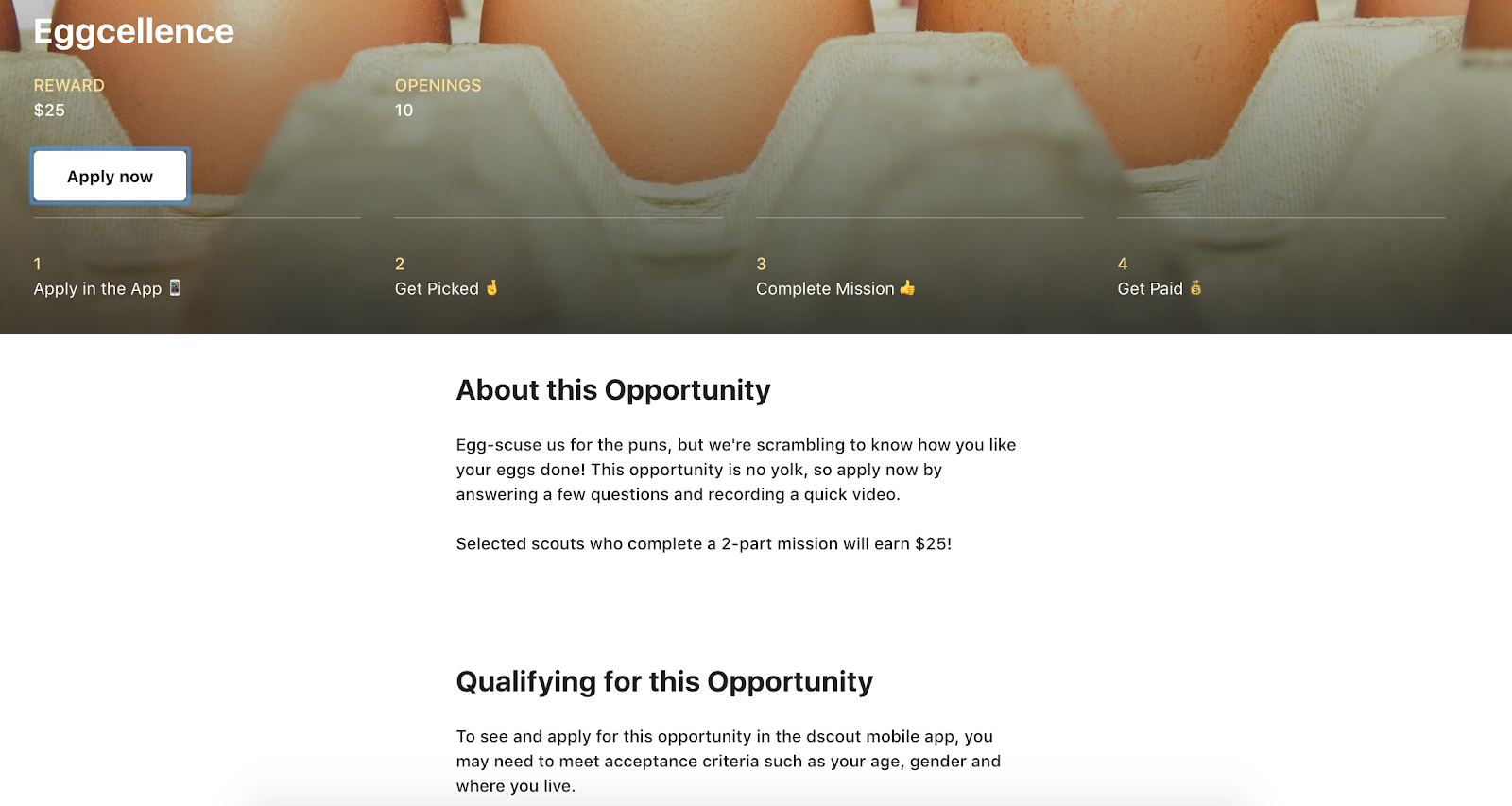 If a scout does not have the dscout app, they can click "Apply now" to create an account and apply via the Internet.