Screener Webpages
A screener webpage (formerly known as a splash page) is automatically generated when you build a screener. It has all the key information about your screener so you have the option to promote the opportunity within your own network.
Potential participants can view it on their computer or on their smartphone to get the details and apply!
By default, screener webpage links are toggled on whenever you start a new screener draft. You'll find the link in the Participants tab of the Setup page. Once your screener is launched, leverage this link to your screener webpage to onboard your own participants onto the platform to apply to your mission.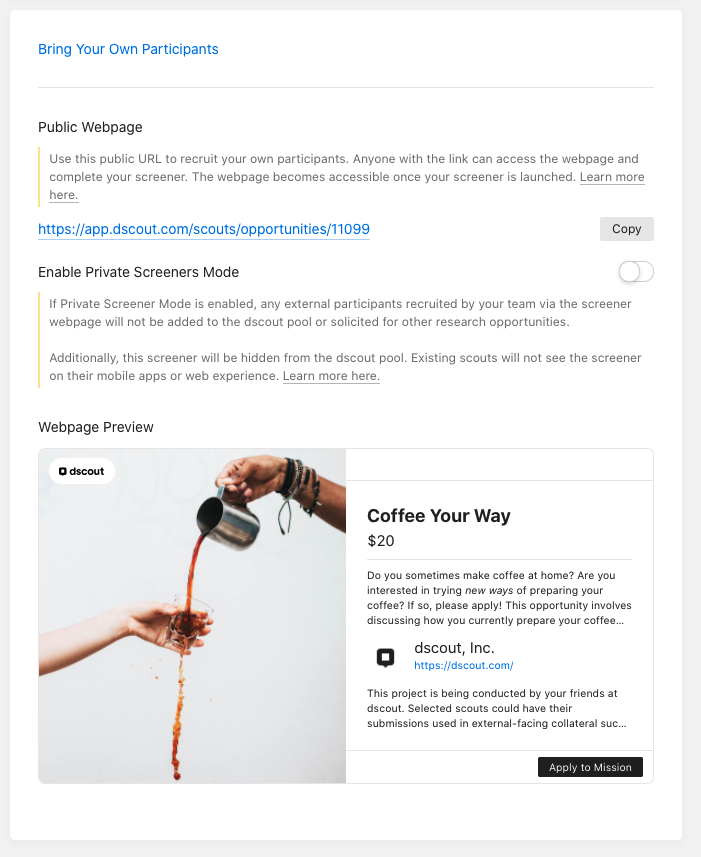 By toggling on 'Enable Private Screener Mode', you will effectively hide this opportunity from existing scouts in the dscout panel. Additionally, by enabling a private screener, any participants you bring to the platform via webpage link will not be added to the dscout panel when creating their scout account.
Before launching, you can check out what your webpage will look like from the scout perspective
by hovering over the image that appears under Webpage Preview, and select "Preview in new window".
Here's what a screener splash page looks like when a scout first opens it: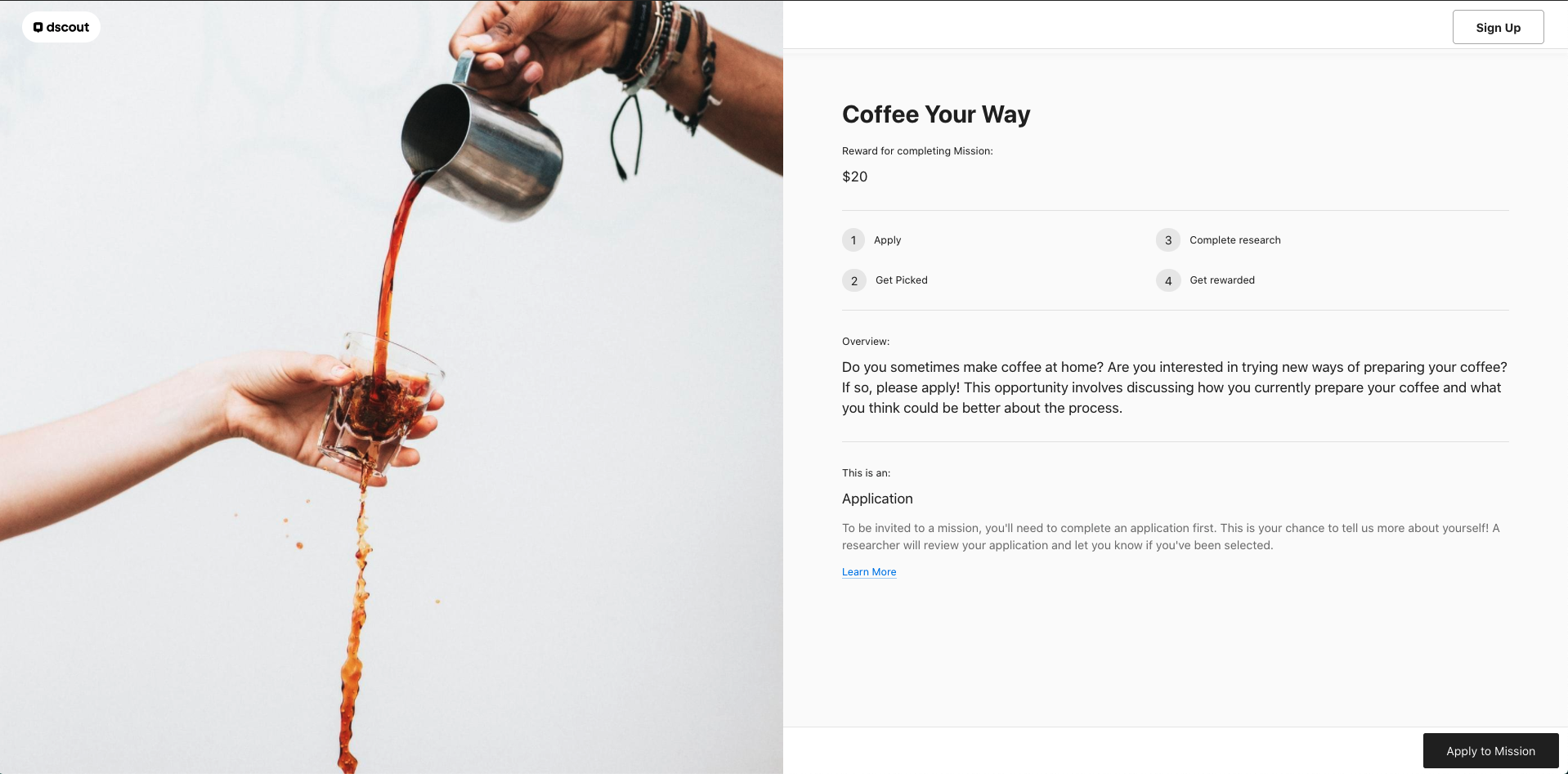 If you have decided to include company branding for this opportunity, this would be featured on your webpage as well: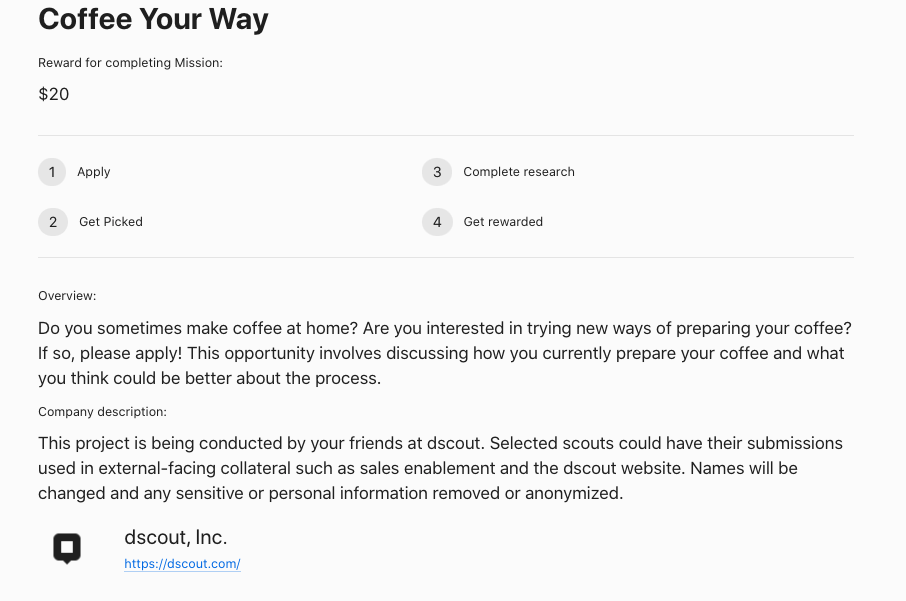 By clicking either 'Sign Up' or 'Apply to Mission,' potential participants who've never used dscout before will be able to create their scout account here: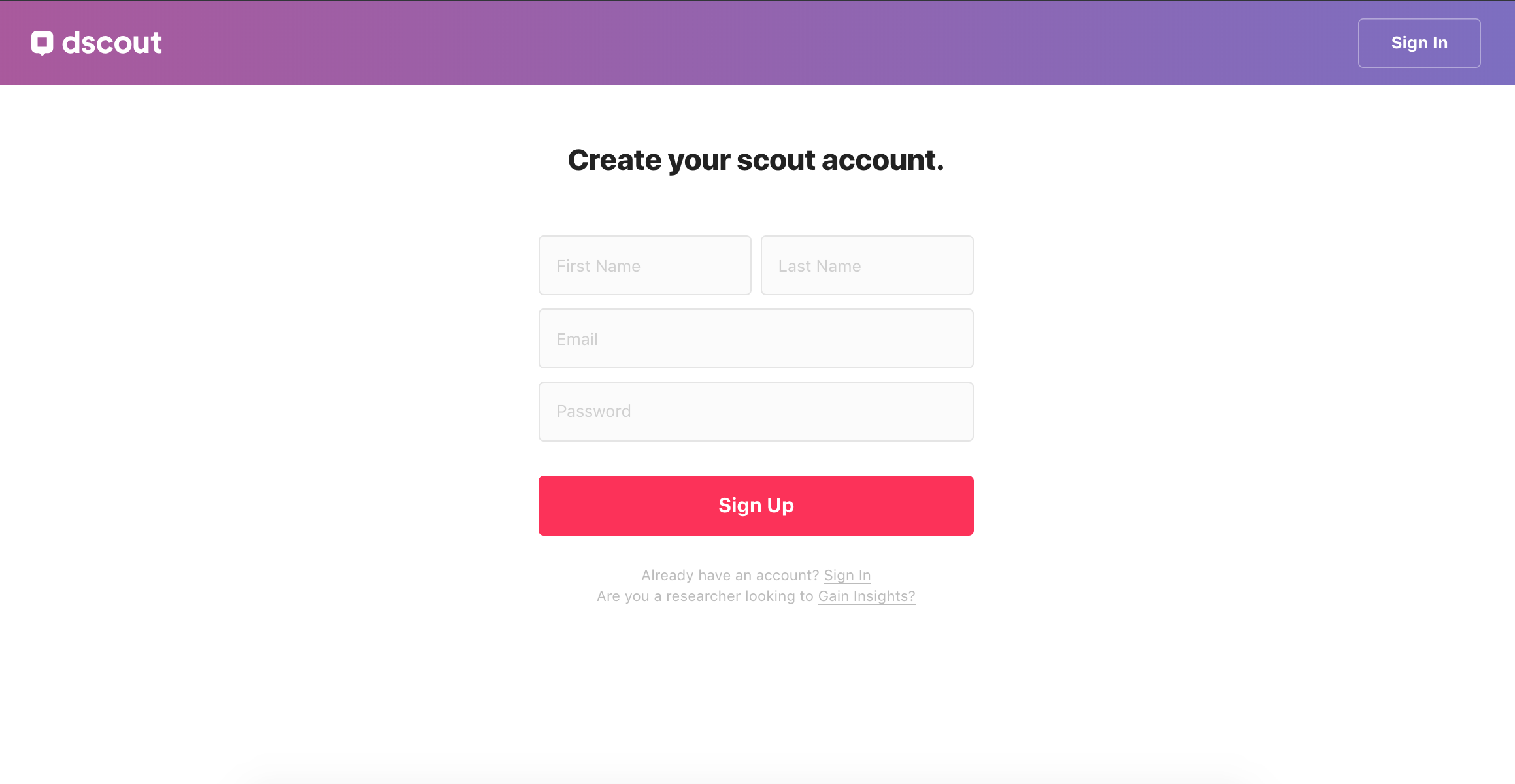 If a scout does not have the dscout app, they can click either 'Sign Up' or 'Apply to Mission' to create an account and apply via the Internet.