Scout groups
Scout groups are a great way of organizing and assigning scouts based on segments, waves, or other categorizations.
Scouts can be in multiple groups in the same mission. You can add any scout to any scout group for better analysis and scout management. For example, a scout can be in the "Early Risers" group, the "Toast over Pancakes" group, and the "Don't Talk to Me Till I've Had My Coffee" group.
These scout groups are also available in scout exports and crosstabs, which allows for even deeper analysis.
Creating scout groups
To segment your scouts while they're completing a mission, just click "add group" at the bottom left of the scout management page.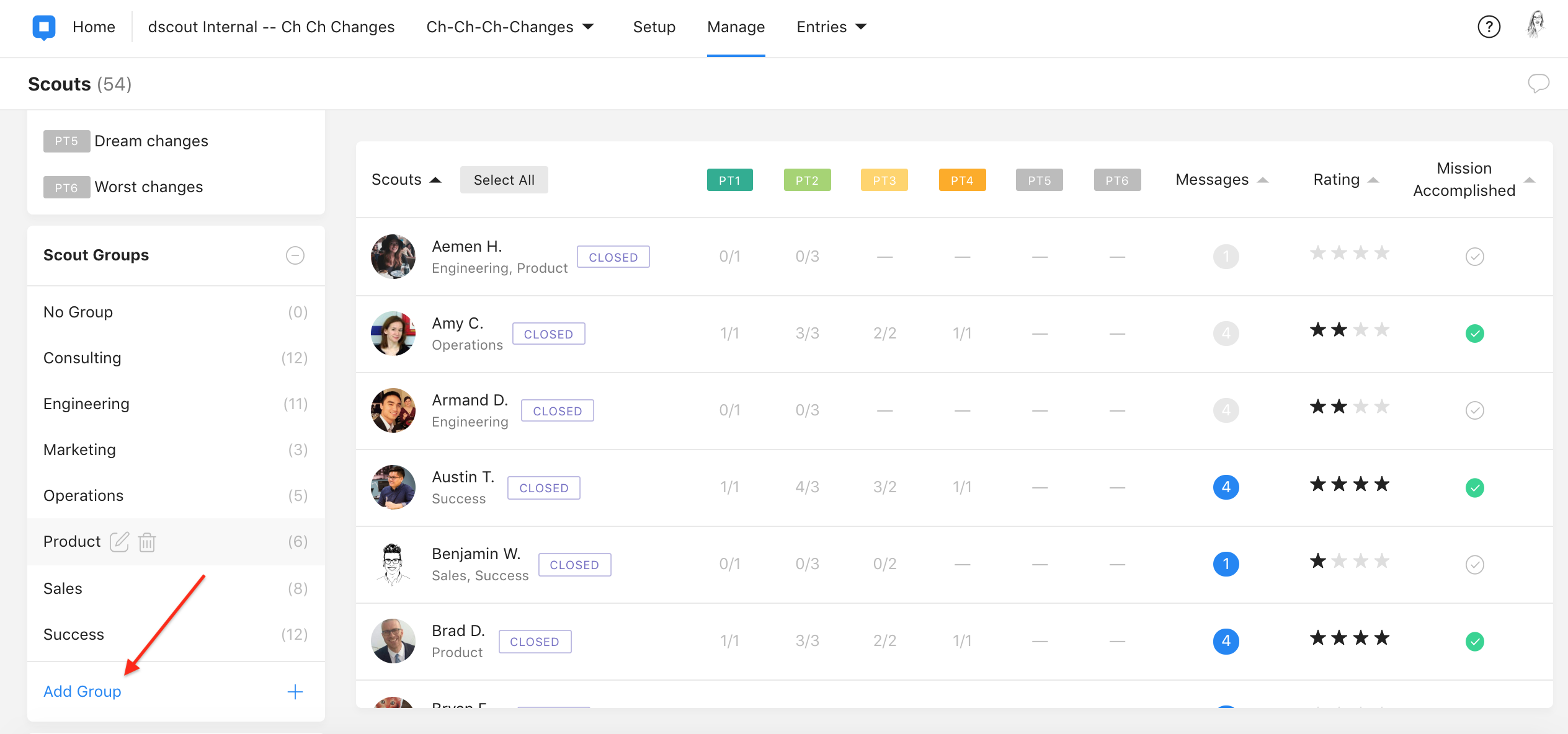 Adding scouts to groups
You can add scouts to groups in the Manage page, or from the Entries Grid view.
To add scouts to groups from the Manage page, select their name (you can select multiple scouts at once!), and click "Select Groups" to choose the correct group(s).
To assign a scout to a group from the Entries Grid view, you'll first want to click into one of the scout's entries. Then, in the upper righthand corner alongside their name and demographic information, you'll click "Select Groups" to assign them to the appropriate group(s).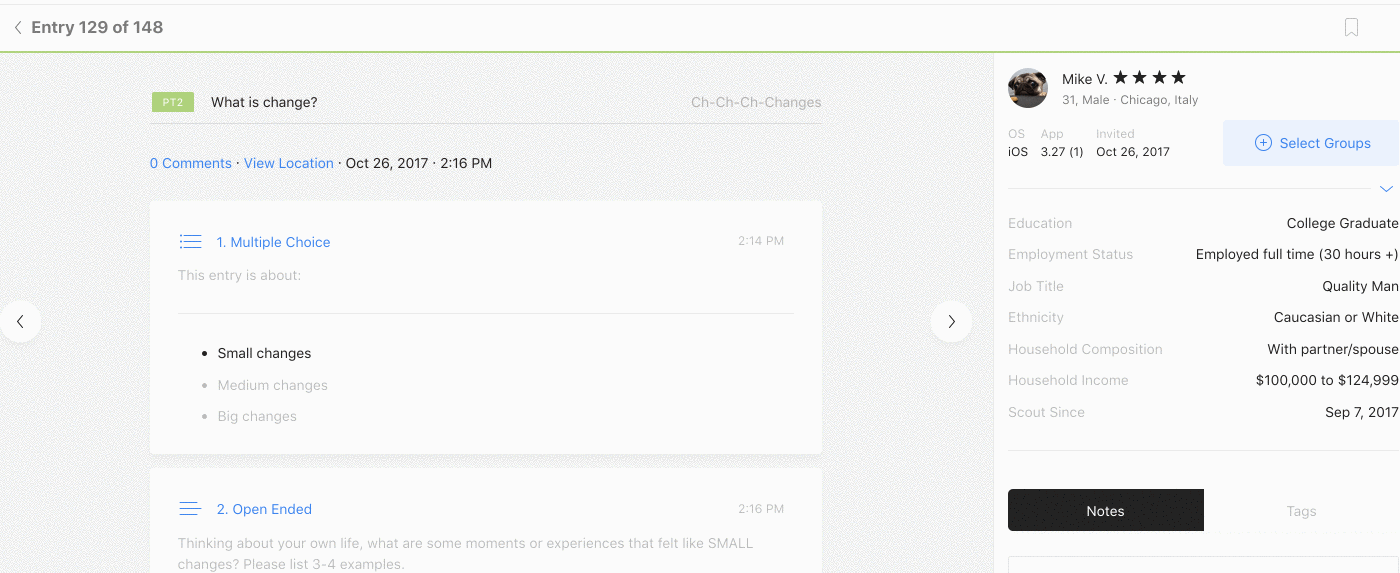 Filtering by scout groups
To message only the scouts in a single group, start on the Manage page. Then, filter by that group, select all and click on the message icon that shows up on the table's toolbar.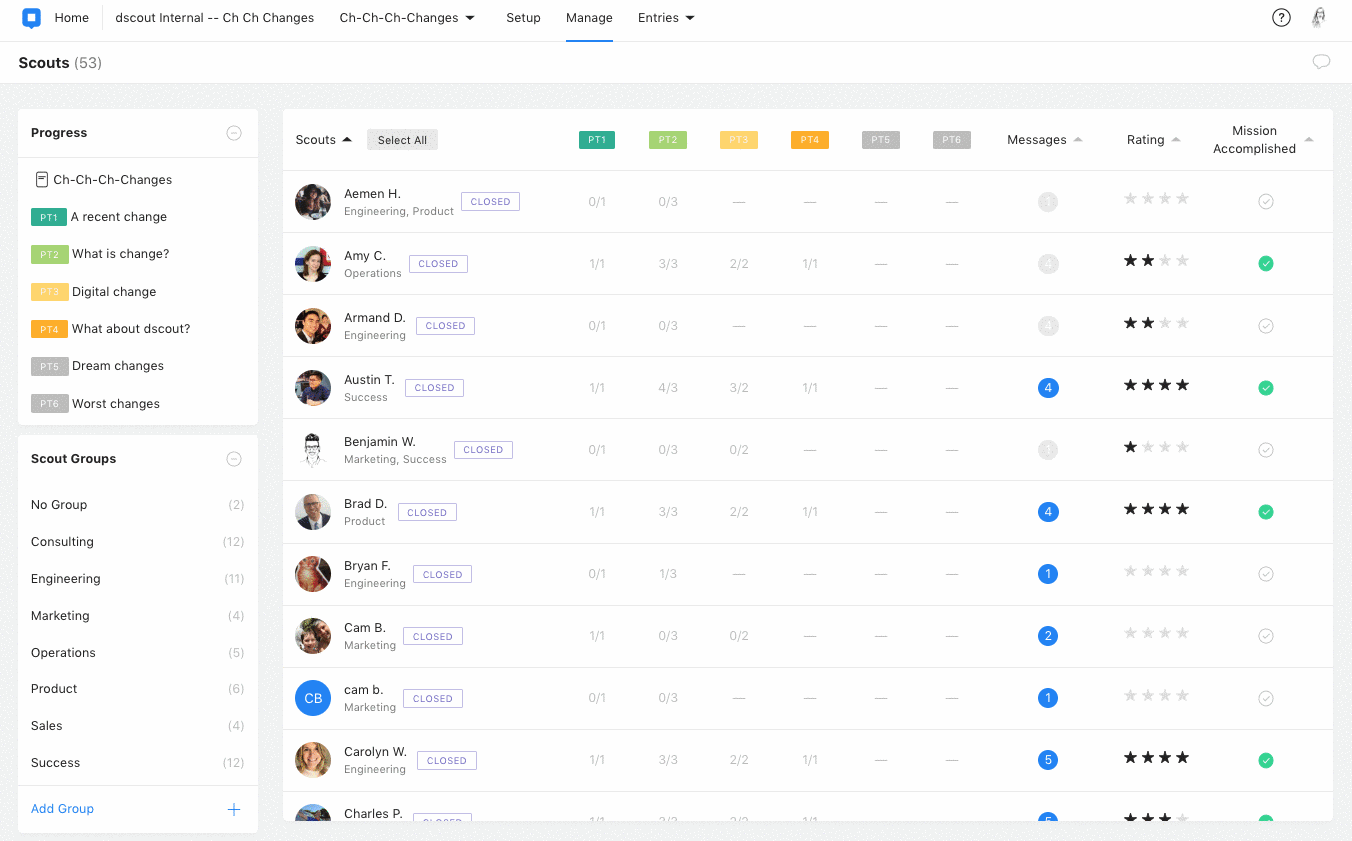 To view only the entries of scouts in a single group, start on the Entries grid view. Select Scouts, in the bottom left, then Scout Groups, and then the preferred group.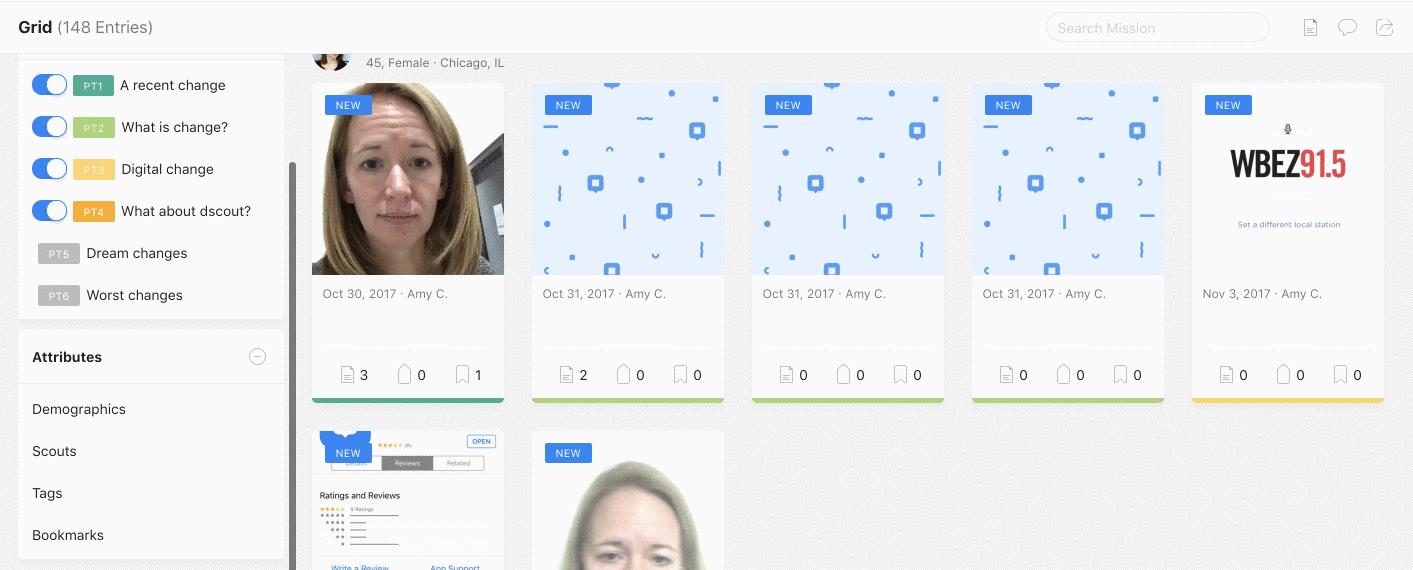 On both the Entries Grid view and the Manage page, filtering uses "or" logic, meaning that if you filter by multiple groups, all scouts in either group will be visible.