Creating and sharing stimuli
During your Live sessions, you can use the Stimuli feature to engage your scouts and capture their responses to images, videos, and links.
About Stimuli Boards
There are two types of stimuli boards:
Media boards contain 1 or more images (JPG, PNG) and videos (MP4, MOV). All media grouped in a board will be shared at once. For more granular control – for example, to share several images separately – create separate boards for each media file.
URL boards contain 1 shareable link.
You can create as many boards as you'd like.
Creating your Stimuli Board
To create a new board from the Setup page, navigate to the Stimuli tab and click "Add Board." Then, give your board a title to make it easier to manage your boards. The board title will not be visible to the scout.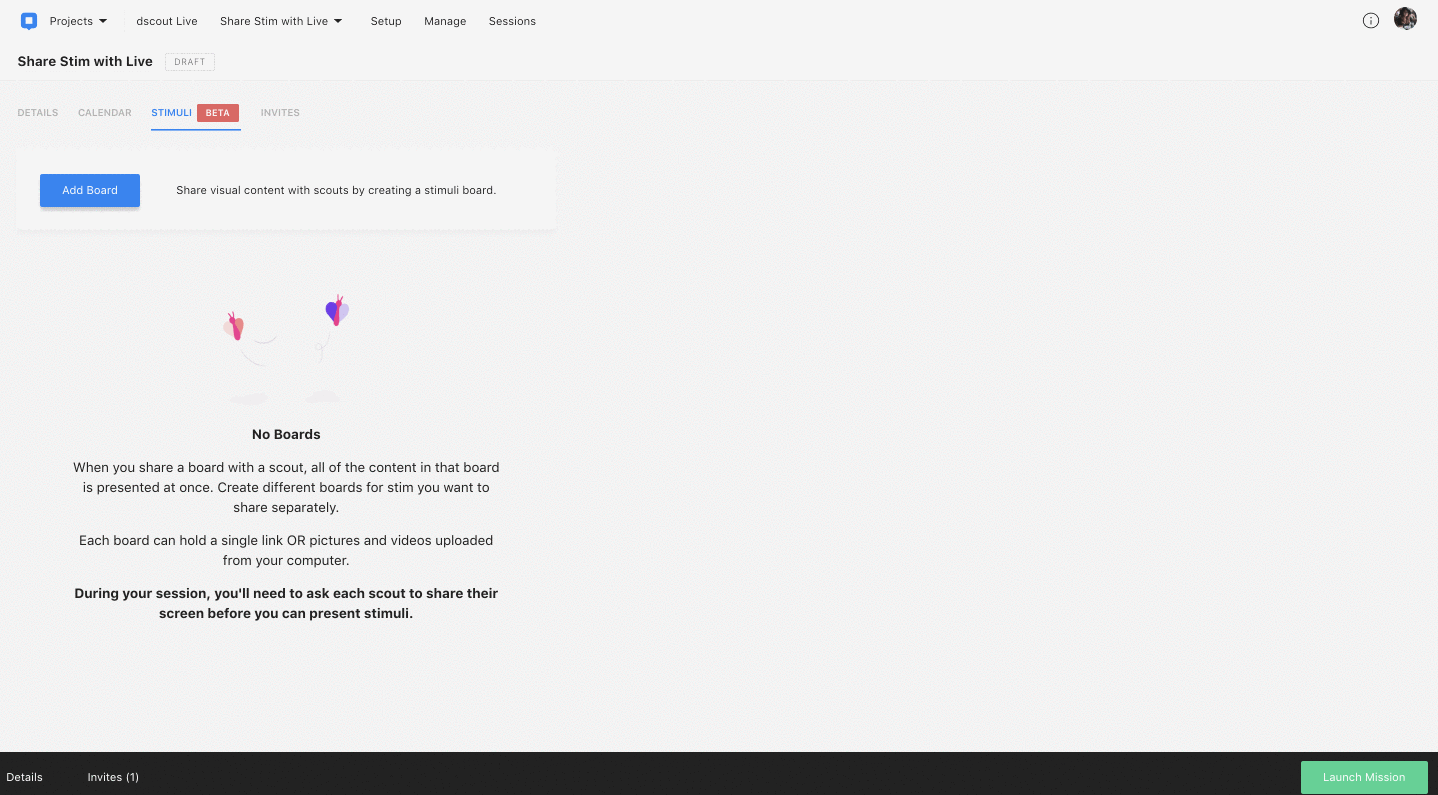 You can click on "Media" or "URL" to choose the type of board you would like.
On a media board, your stimuli's name will be its filename on your computer and is visible to the scout. You also have the option to give your media stimuli a description, which scouts can also see.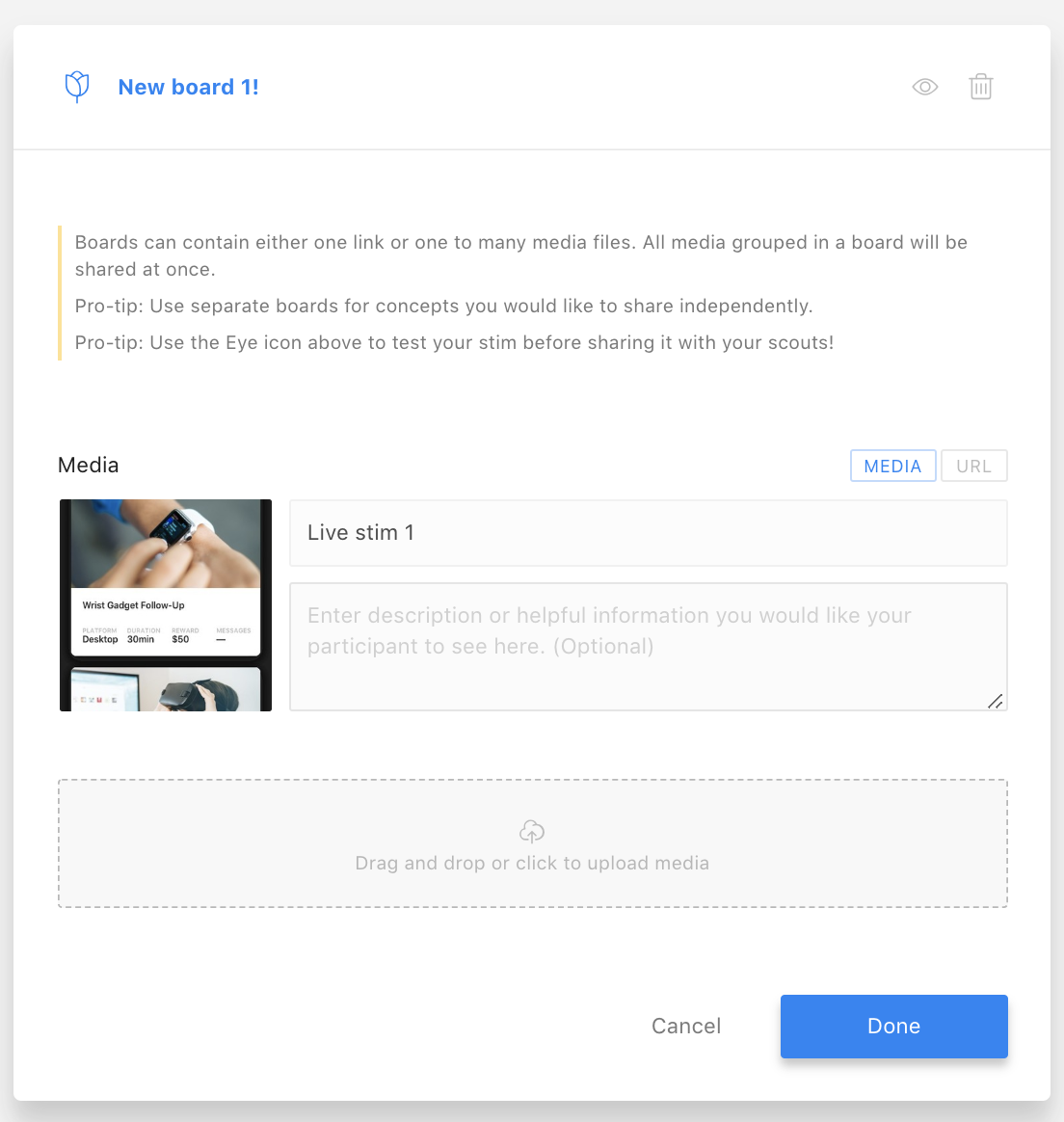 If you create a URL board, simply paste in the link in the URL field. This link will be shared with the scout once you share this board.
Previewing your Stimuli Board
You can preview how your media will appear by clicking the preview icon (shaped like an eye) at the top of your board.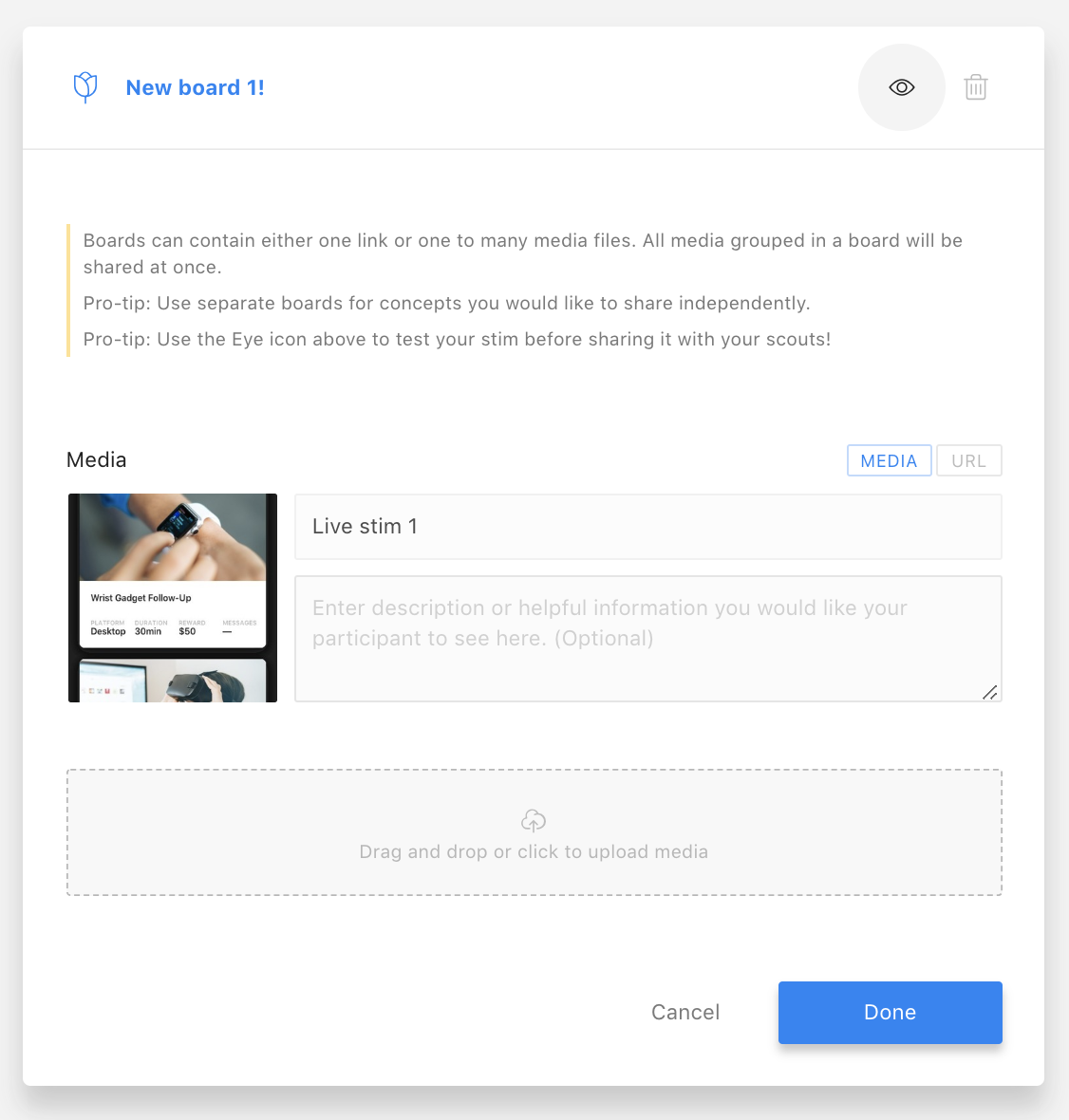 Sharing Stimuli Boards during your call
When you hit the "Share" button next to a stimuli board, your scout will automatically be prompted to share their screen. If they accept, the board will be shared! You will be able to see the stimuli board and the scout's interactions with it, as well as the scout's camera.