Observer Pre-Test + Observer Optimization
If you're planning on having observers join your Live sessions, we've come up with a few ways to make your experience and theirs as seamless as possible. Read more below about two upgrades we've made to the Live observer experience:
Observer Pre-Test
When an observer joins a Live session, they'll now be prompted to test their setup before joining. This includes: (1) testing their audio to be sure they can hear the session, (2) testing their firewall to be sure they can join, and (3) testing their network connection to ensure they have a stable internet quality for watching the session.
It's worth noting a few things:
Observers need to grant audio permissions to join a Live session. No worries, your scout(s) won't hear them! This is so we can ensure they'll be able to hear you and the participant.
Firewall settings may prevent an observer from joining. Read more about troubleshooting firewall issues here.
Poor internet quality can have an impact on the overall session quality. Read more below to learn how to mitigate this risk!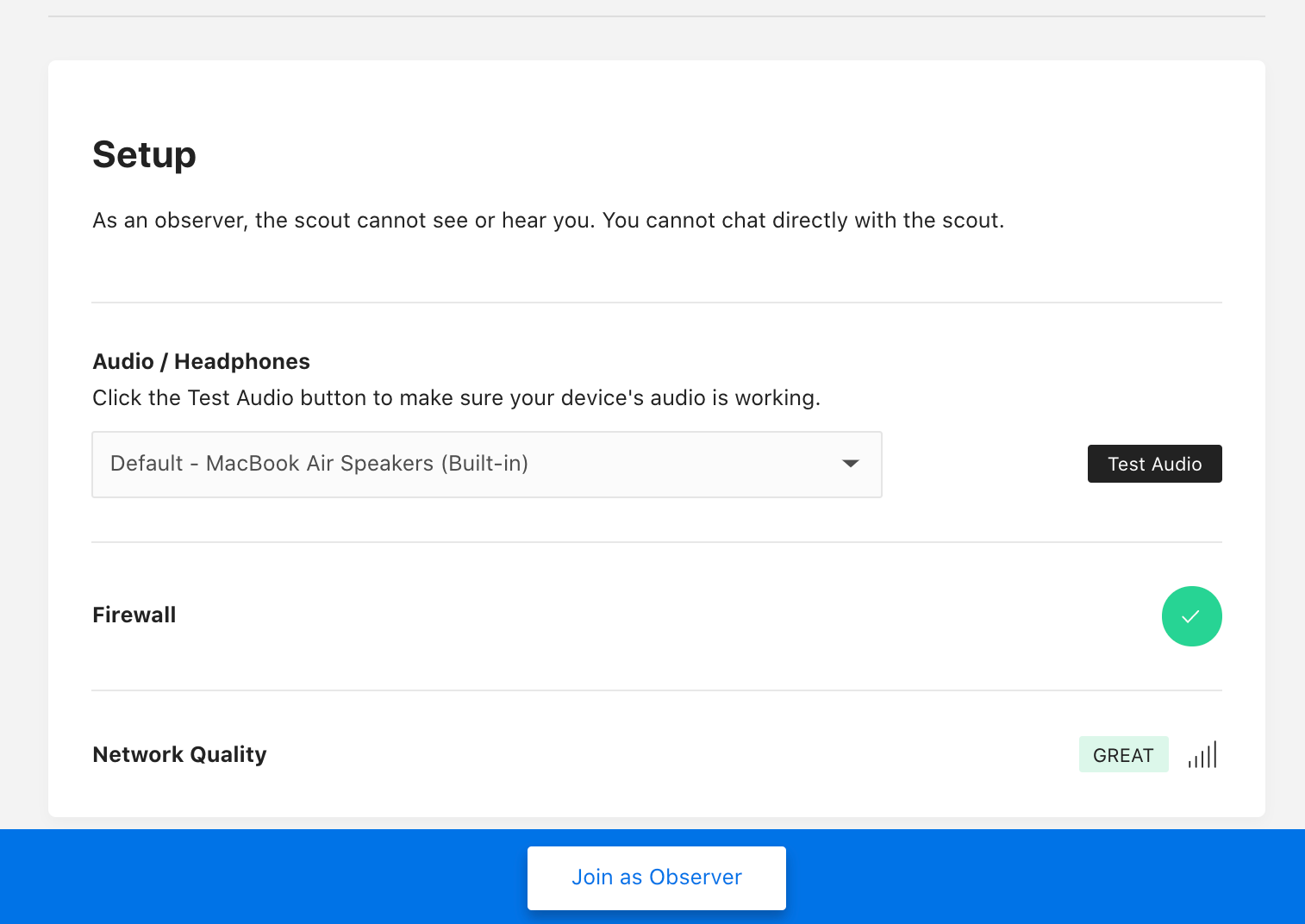 Observer Optimization
Moderators now have the option to turn on Simulcast before their Live Desktop sessions, which aims to stabilize calls for more than 2 people. If you do not plan on having observers joining your Live sessions, we do not recommend turning the toggle on before joining the session. (Note: it is not possible to enable Observer Optimization for Live Mobile sessions at this time. For guidance on stabilizing call quality in mobile + desktop sessions, click here.)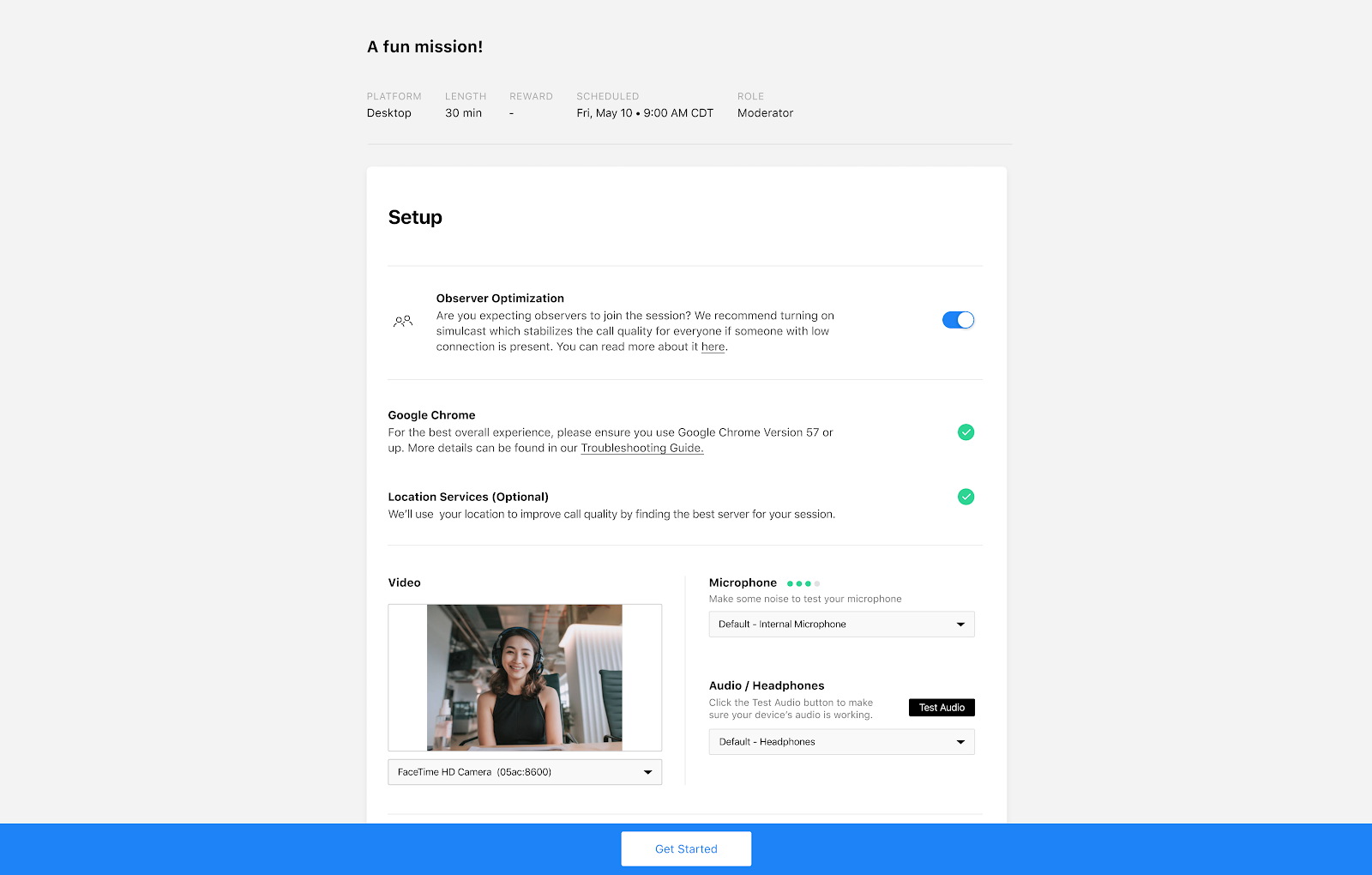 Here's some information to help you understand whether or not toggling on observer optimization is the right choice for your Live sessions!
Observer Optimization: ON
| | |
| --- | --- |
| No observers | We do not recommend enabling observer optimization. Although call quality will stabilize, you may experience pixelation in the first minute or so of your session recording. |
| 1+ observers with good internet connection/quality | Little impact on call quality, but may experience slightly lower session recording quality. |
| 1+ observers with poor internet connection/quality | Improved in-session call quality for all participants with good internet connections. Improved session recording quality. |
Observer Optimization: OFF
| | |
| --- | --- |
| No observers | No impact on in- or post-session call quality. |
| 1+ observers with good internet connection/quality | Little to no impact on session recording. |
| 1+ observers with poor internet connection/quality | May result in poor in-session call quality as well as session recording pixelation or poor video quality. |