Due Dates, Reminders, and a Live Sessions Page Refresh - August Product Updates
A streamlined research practice ensures timely and accurate delivery of insights, and at dscout we're always striving to smooth and strengthen your workflows. Our redesigned Sessions page in dscout Live and newly-developed due dates and reminders within dscout Diary came directly from your feedback—thanks!
Redesigned Live Sessions: More Actionable Info At a Glance
We've redesigned our dscout Live Sessions page—where completed interviews are stored—with search and scanability in-mind.
We know Live's moderated interviews produce rich data, but that data can be hard to sort. With the new search functionality, it's easier to get the right moment from the right scout. Search your notes, call transcripts, or call info such as moderator name or scout name. Whatever you're looking for, we've built a tool to get it to you faster: Just search and click to be taken right to the in-call moment, where you can tag further, export, or invite a colleague to see.
Second is the improved scanability of the UI. We heard that for those times when you know what you're looking for, the page could feel clunky or require too many clicks. The new Sessions page experience is one built on control and findability. Live interview sessions can be expanded individually to show mission-critical information, and can be sorted by completion or date. We strived to reduce the amount of time you spent fishing for information, so you can find it, get it, and go.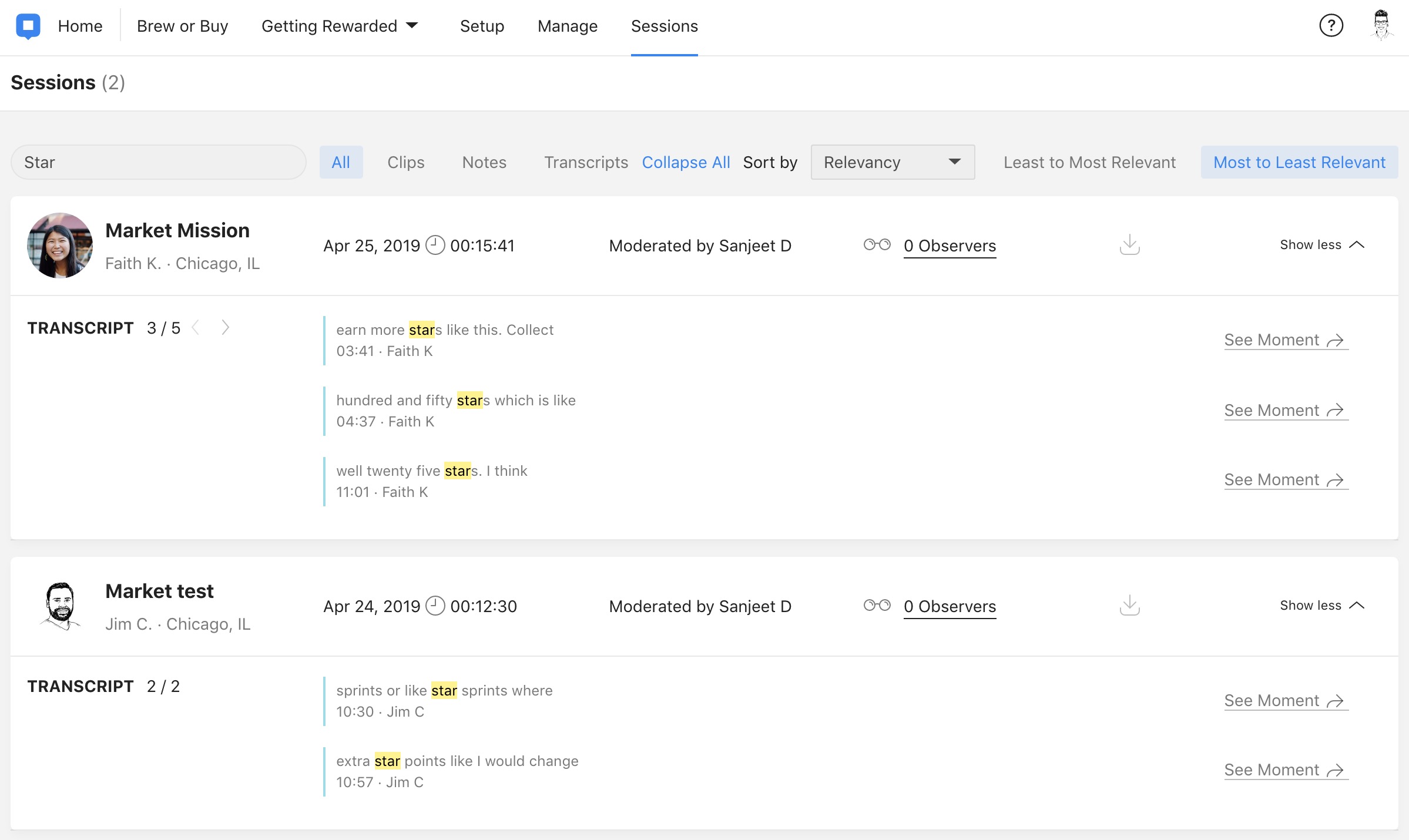 Diary Due Dates & Reminders: Keep Scouts Engaged & On Track
Conducting remote qualitative research requires consistent participant engagement. With due dates and reminders, it's easier to clearly communicate deadlines with scouts. After all, even the "best" research study doesn't mean a thing if it's late. You'll find due dates and reminders within the Diary mission builder.
Due dates can be set for each and every activity included in your Diary mission, inciting action and grounding your scouts to a schedule. The due date will appear just below the activity's title in the scout's dscout mobile app. Importantly, the scout can still submit entries to an activity after the due date has passed: it will read "Due" instead of a date. You can view—and filter by!—due dates for each activity (and scout) from your mission's Manage tab, giving you another layer of control for your scout messaging.
There are times, however, when you'd rather have dscout do the messaging for you. Now you can with due date reminders. When enabled, these reminders will automatically ping scouts with a daily message starting two days before a activity's due date. These messages persist until the scout completes the mission activity or you excuse them from the activity. Reminders should help free more of your research time for tagging, analysis, and collaboration.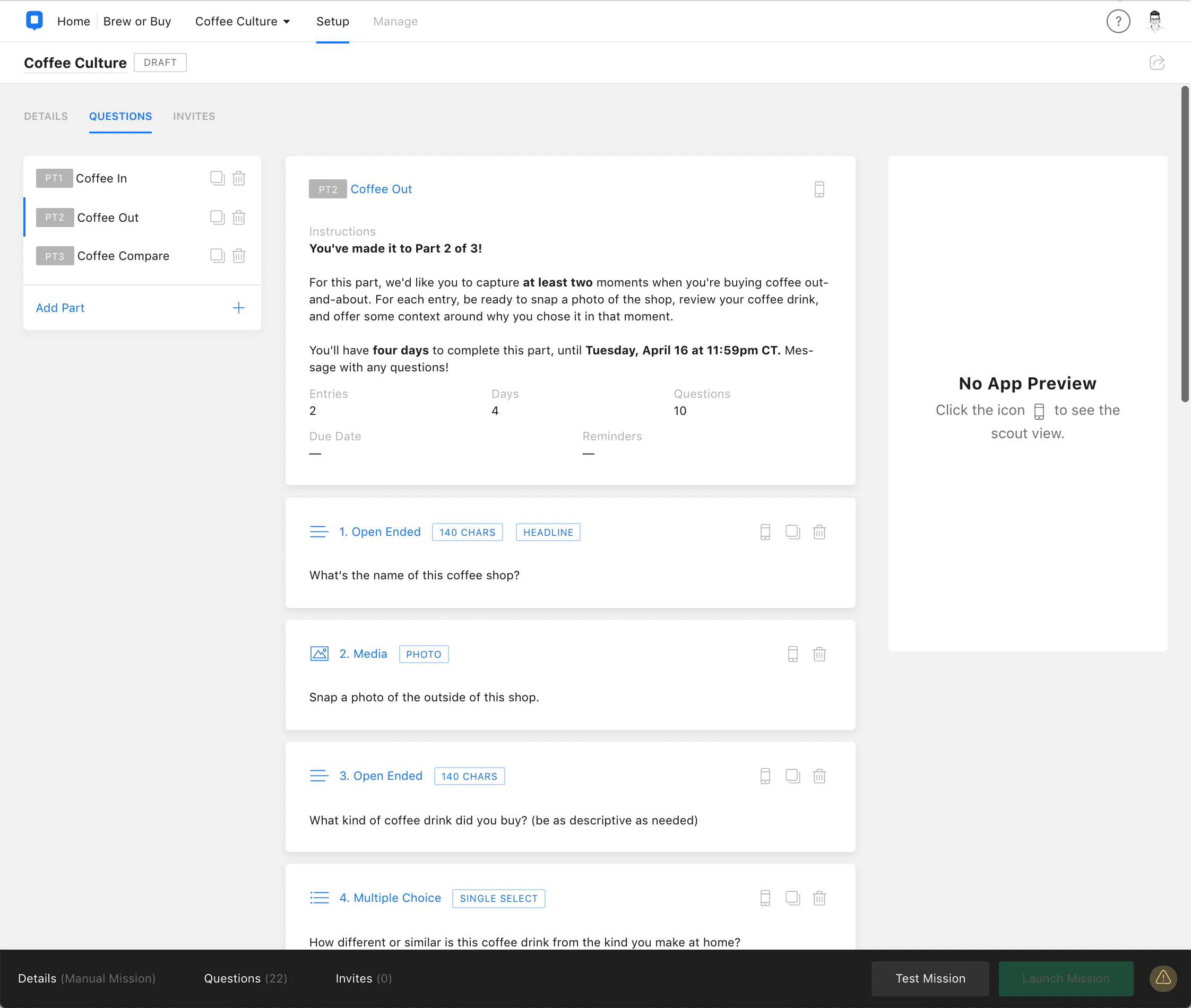 Together, the refreshed Live Sessions page and Diary's due date and reminders features will make using the dscout platform more efficient, saving you time you can then spend on the important stuff, like making the case for your users and weaving a compelling narrative of their experiences. Check out both in your acccount today!