Two Features Supporting Data Integrity and Quality
We've introduced two new ways to ensure quality data: exclude and flagging. If data are incomplete or not suitable for analysis, it can be excluded from views, analysis, and outputs with a click. If data are potentially misleading, harmful, or inappropriate, it can be flagged for our support team to review. Both of these features are available across dscout's entire suite of tools: Express, Diary, Live, and Recruit.
Flagging Data
At times, a scout's submissions might not match the expectations of the designed research. This might look like an off-topic, duplicate, dishonest, or even inappropriate response. These entries can now be "flagged" for review, accessible via the detailed view on the upper-right of an entries page. After marking an entry as flagged, a menu will prompt a reason and offer space for any comments. The dscout support team will investigate and take action if-needed.
Flagging a scout entry: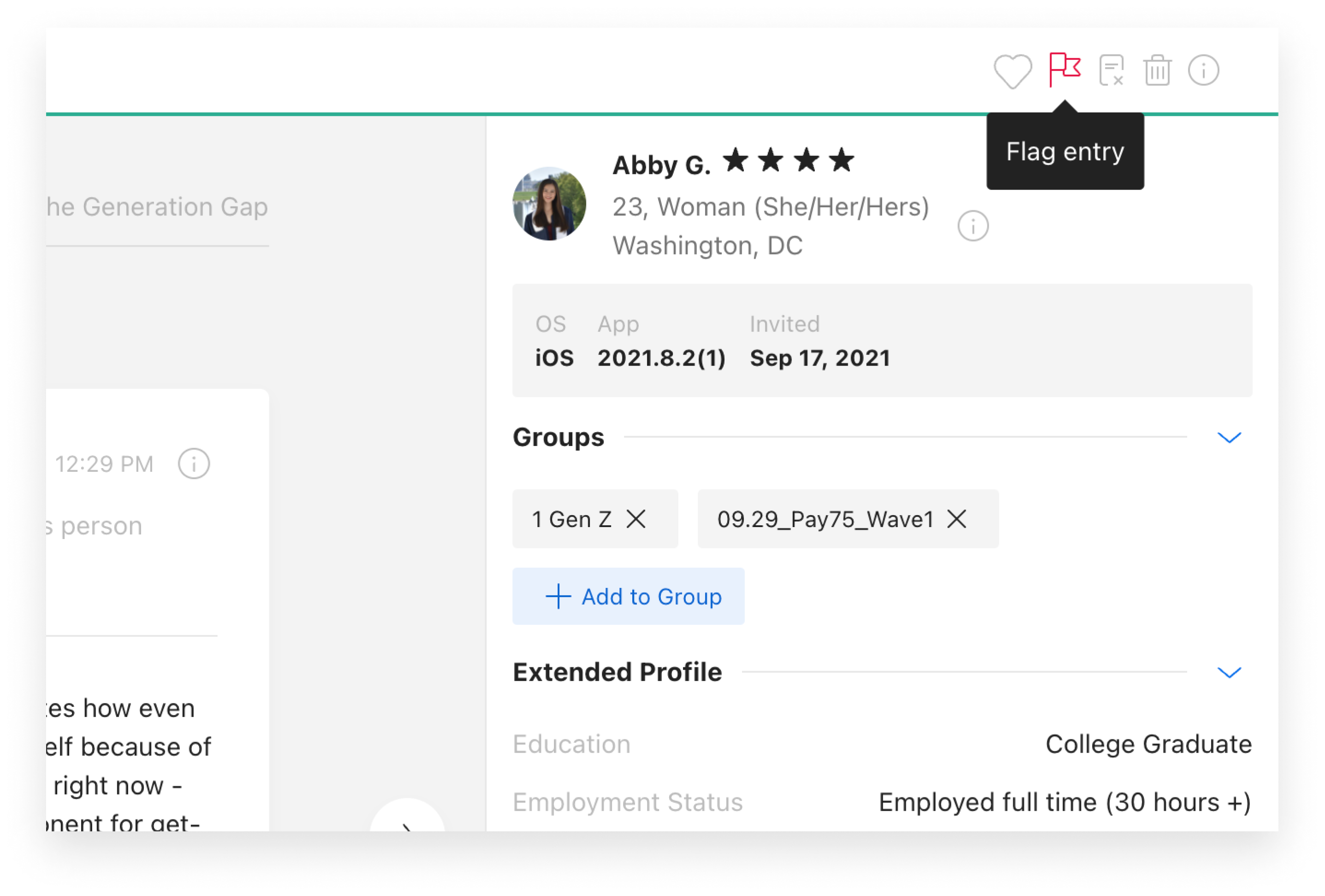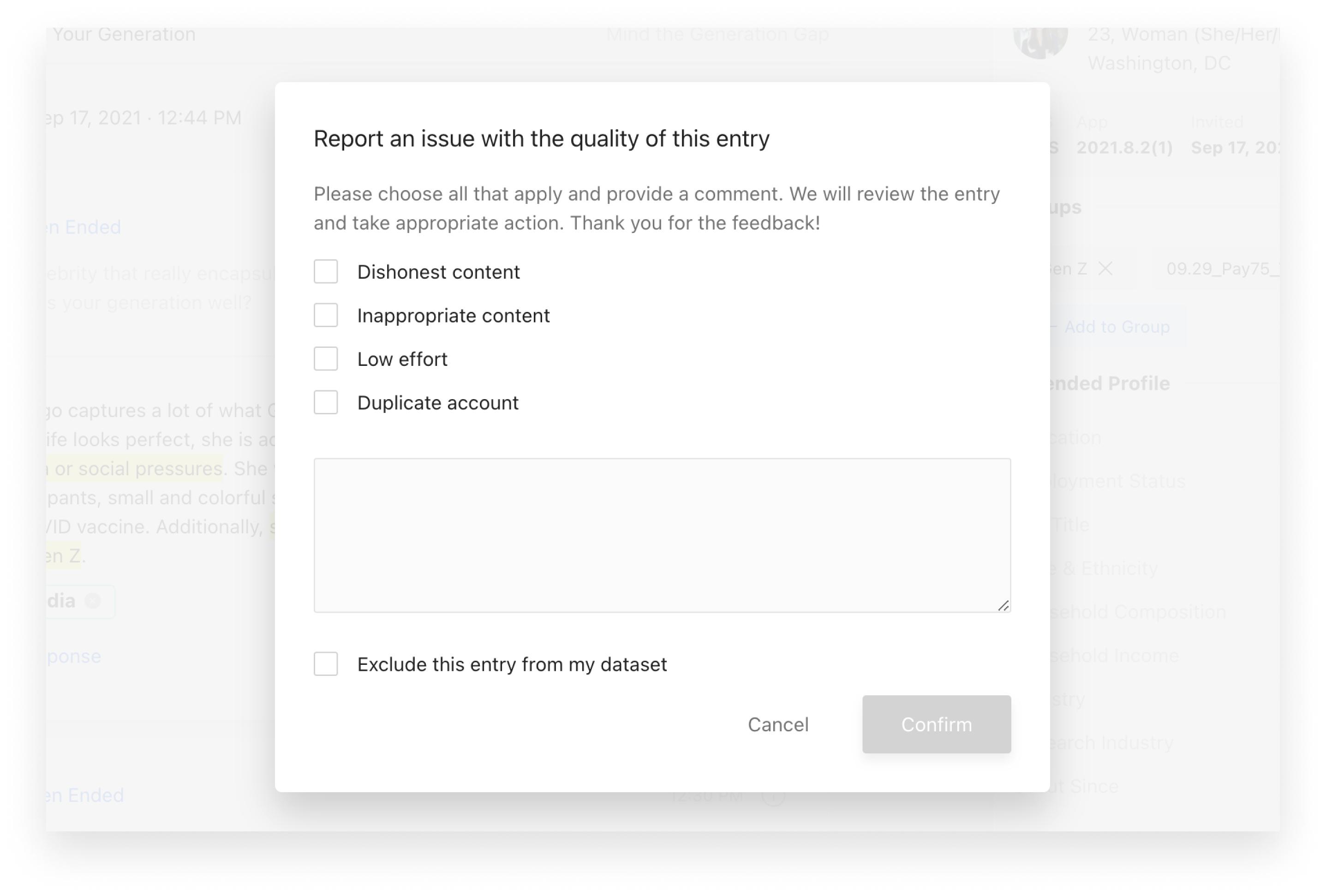 This feature both supports researchers' needs for high-quality, relevant mission data and helps dscout ensure a high quality scout pool. Scouts will not be notified of flags, but may receive feedback from our support team after investigation.
Excluding Data
Research on dscout often supports multiple, ongoing business needs; short-term evaluative concept tests might be paired with horizon-three exploratory interviews. Because of the diversity of goals driving any single study, it's useful to focus on a smaller set or portion of data when analyzing. Individual scout entries—both moderated interviews and unmoderated moments—can now be excluded from a dataset on any dscout mission.
Excluding a scout entry: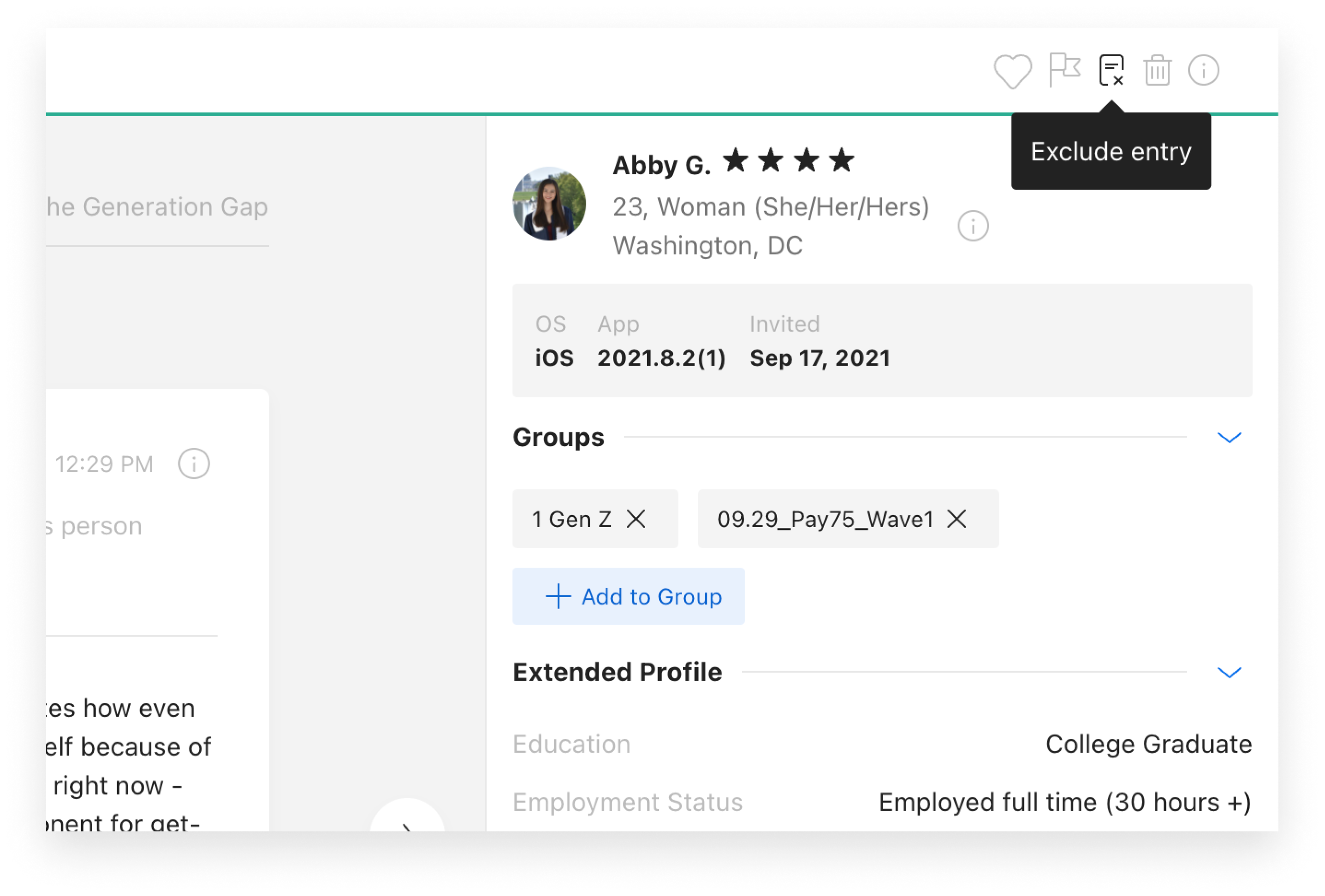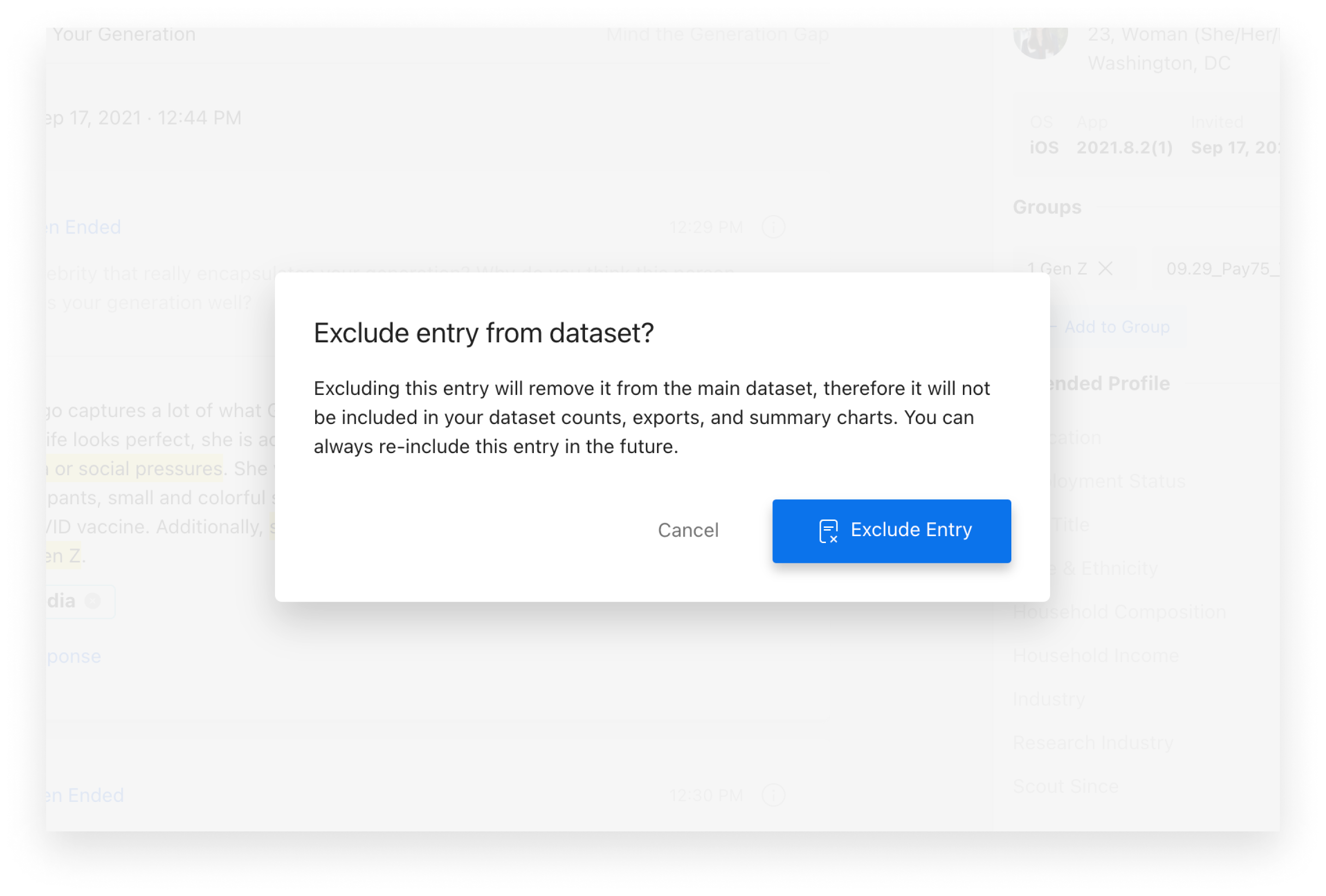 Excluding an entry or interview session removes it from the researcher dashboard, in-tool analysis views, as well as exports. Critically, data are not deleted, just hidden from view; any mission data marked as excluded can be undone. You can exclude data from the entry-view of any mission. You can re-include data via the excluded grid view, accessible from the analysis tab. The excluded grid view gives researchers a status of which data are in and out from analysis (and a chance to fine tune the dataset in-flight).
Both flagging and excluding data promote integrity and quality of dscout mission data, offering control for analysis and raising concerns when expectations aren't met. To learn more about excluding and flagging data on dscout, click here.