Inviting Stakeholders to Live Missions, Made Easier
Sharing research mission insights with stakeholders is critical to growing a user-centered organization. Often these are business leaders or partners to the research organization on a particular initiative that do not have a dedicated dscout account seat.
We have removed this barrier to entry, allowing guests to view and participate in Live missions. This is a powerful way for collaborators to feel a part of the user research experience, hear insights in real time, and influence the interview process as it happens.
We recently enhanced this feature to simplify how researchers manage guests. Researchers will be able to invite collaborators to a project by copying a Live session link to their clipboard or sharing a session link via email. This will not only invite guests to the mission but also the project.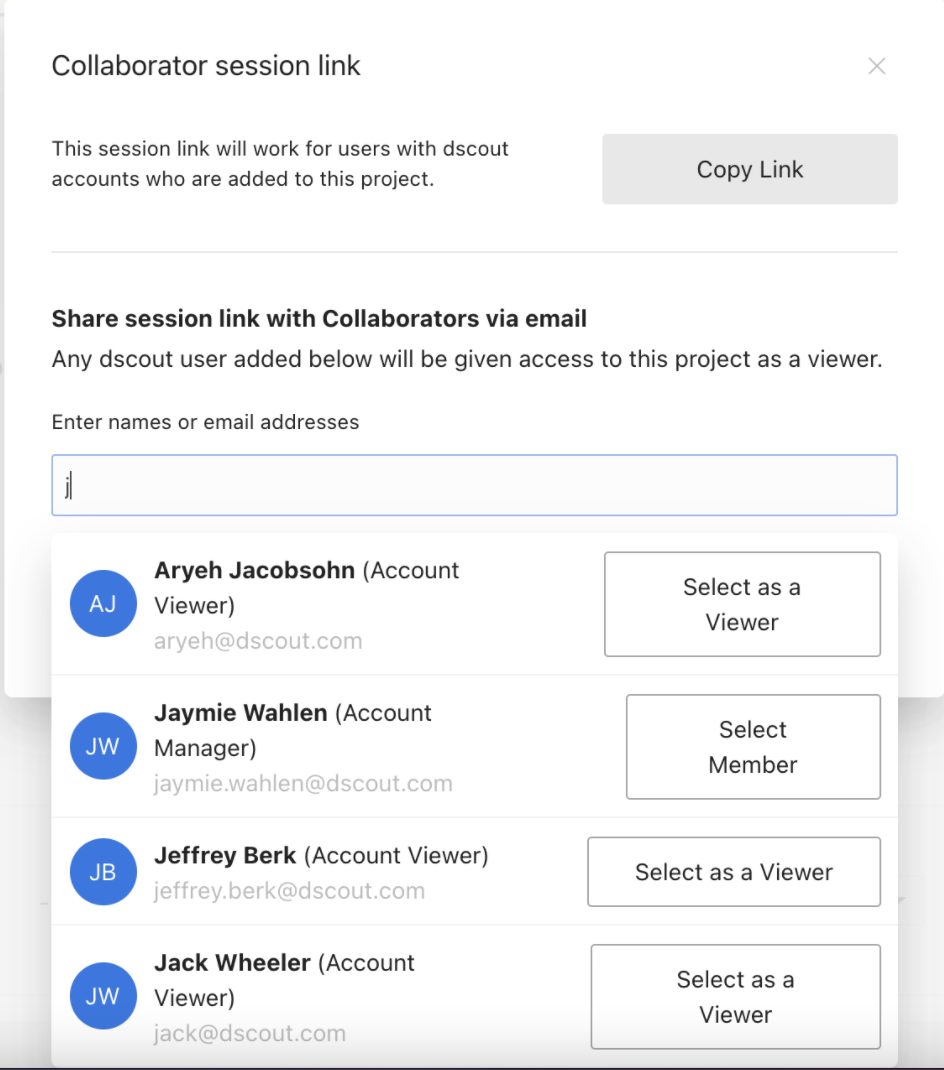 To learn more about adding guests who do not have a dscout account to your Live mission, read this article.