Collaborate and Co-Build: Comments and Mentions in the Diary Builder
We've introduced a new way to co-build, solicit feedback on, and quality check mission designs. Our robust, intuitive comment features make it easy to rope in teammates, prioritize feedback, and respond to proposed changes—all without leaving the platform. This feature is currently available in the Diary builder, and is accessible to all dscout users except viewers.
Add comments to give, or solicit, feedback
Almost any label or text field can be commented on within the Diary builder. Simply drag the cursor to highlight, and click on the comment icon to add your thoughts. Once a comment is created, it can easily be replied to via the reply button below.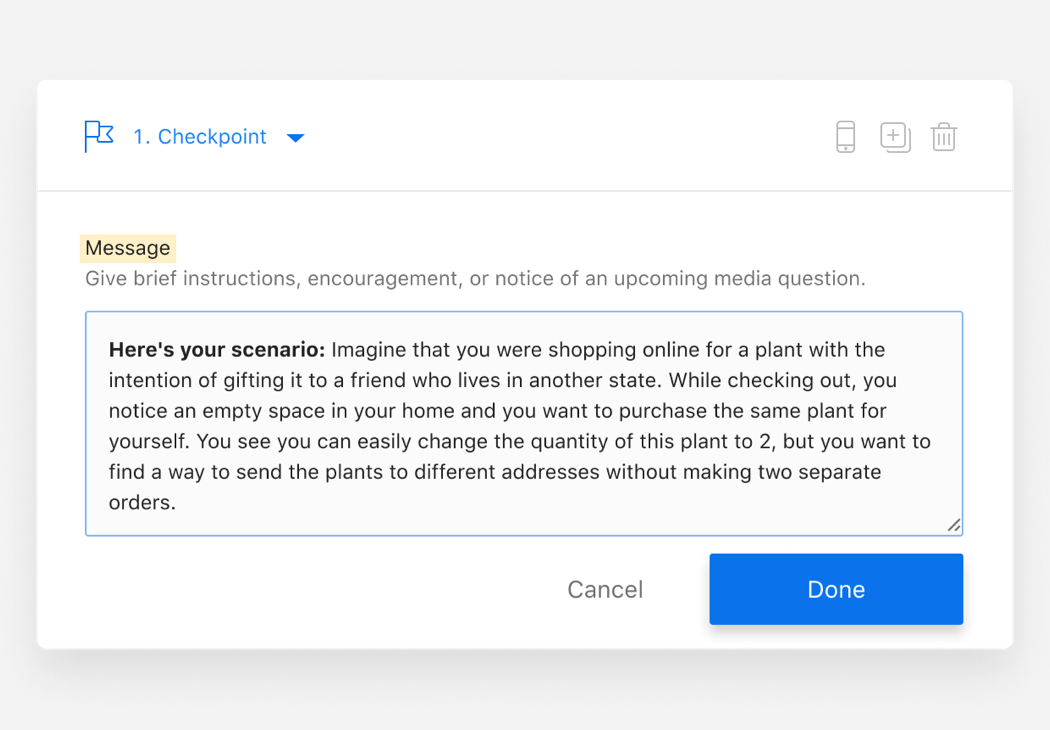 You can also create general comments—designed to address the mission design as a whole. To see all comments, click on the "comments count" icon in the upper right hand corner. To create a general comment about the overall mission design, use the "new comment" button at the bottom.
Whether you need to suggest a major change (like changing a desktop mission to mobile), a minor change (like fixing a typo), or a global change (like reorganizing your mission structure)—comments features should make it easy to provide actionable feedback to your team.
Notify, and solicit feedback, from key collaborators
Tag in your team for feedback in a way that's intuitive to their workflow. Rather than collaborating back and forth on documents, and reflecting the changes in the mission builder—simply @-mention them in dscout, and make their updates within the platform.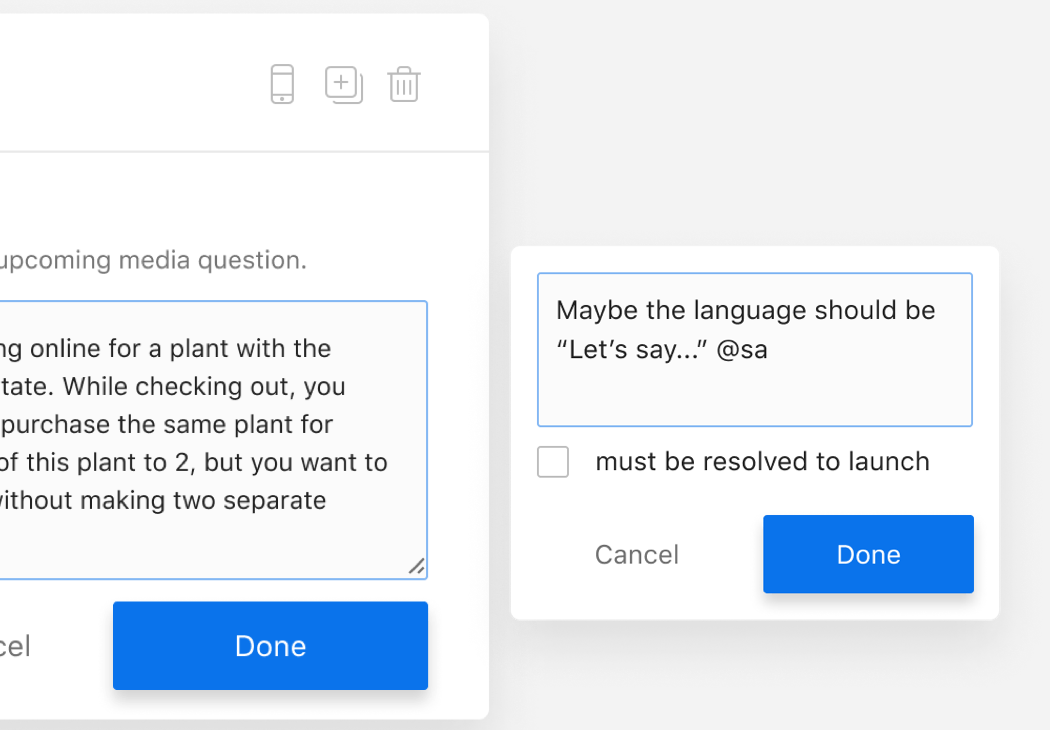 @-mentions notify your teammate by email. They'll also get a link to the project to see the comment they were mentioned in. They can easily reply to your comment with their thoughts by clicking the "reply" button.
Comments and mentions are available to all dscout users, aside from viewers.
Prioritize the feedback that matters most
Mark comments as "must be resolved before launch" to ensure the most critical feedback gets addressed. Use this to help your teammates to prioritize the most necessary updates to your mission design—and to error-proof your mission before launch.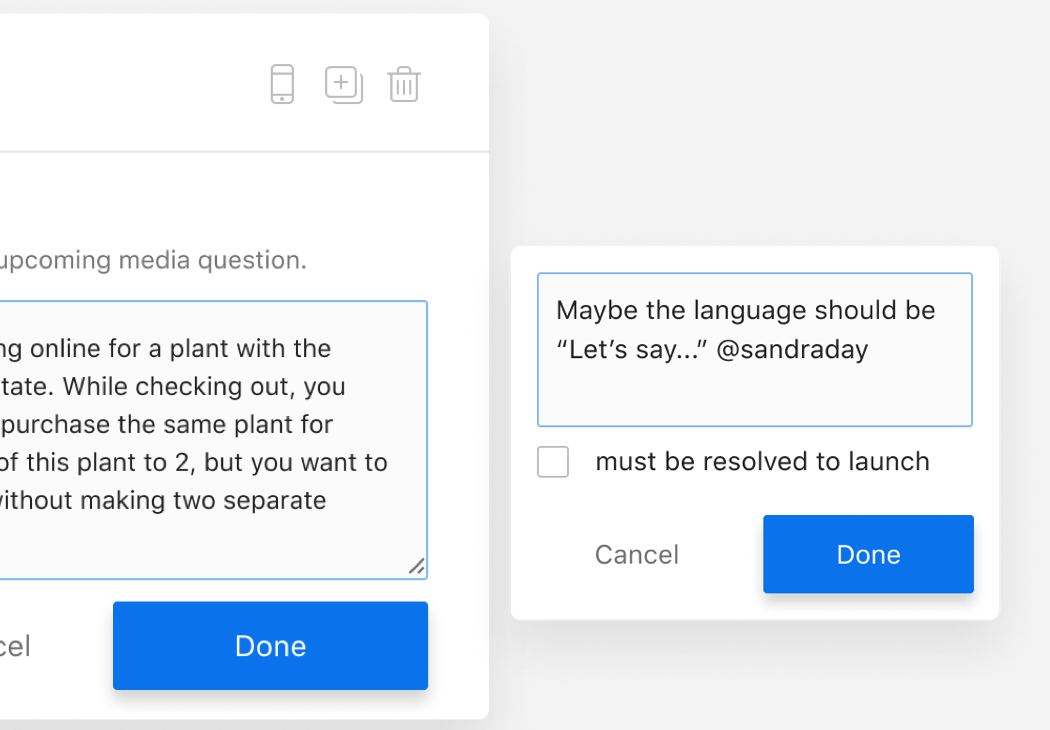 As implied, comments marked "must be resolved" will prevent a mission from launching until a comment has been addressed. Just hit the "resolve" button on the comment to easily remove this block.
We hope these commenting features improve the quality of your study designs, make it easier to include the perspectives of your stakeholders, and make drafting your mission a more seamless (and more collaborative) experience.
To learn more about the more technical aspects of these features, read our help doc. Reach out to your research advisor to learn more.