Gender-identity Inclusive Design in dscout
We have some exciting updates to the platform that make it more inclusive for the scouts who make our work possible. The following changes come as a result of feedback from customers and scouts, as well as extensive research conducted by dscout.
Within the Scout Mobile App
When scouts set up their profiles, which our customers use to screen or learn more about them, there are two new options: broader gender identity responses and a pronoun question. These offer scouts the flexibility to select their gender-identity and pronouns. These will help you address them correctly with in-field messages.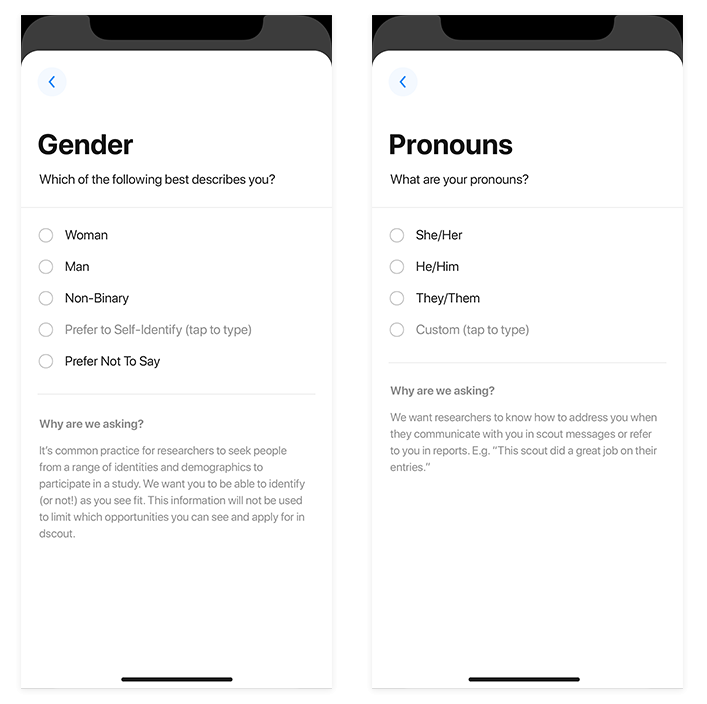 Within the Researcher Dashboard
Pronouns. A scout's gender-identity and pronoun will appear in their profile sidebar throughout the platform (e.g., in the Manage page or the Entry detail sidebar). This will enable you to correctly address them in any messaging. To help you focus on scout behavior—instead of their demographic info—and increase the pool of prospects, we no longer filter who sees a screener based on gender-identity.
Historical Data. And because gender identities can be fluid we've preserved the integrity of the data by offering a "snapshot" of this information. This means you will see the scout's profile information as answered at the time they completed your screener or accepted your mission or interview. Note that a scout's information on an active mission or interview will update as the scout updates their profile, so you'll never be caught off-guard with outdated profile information.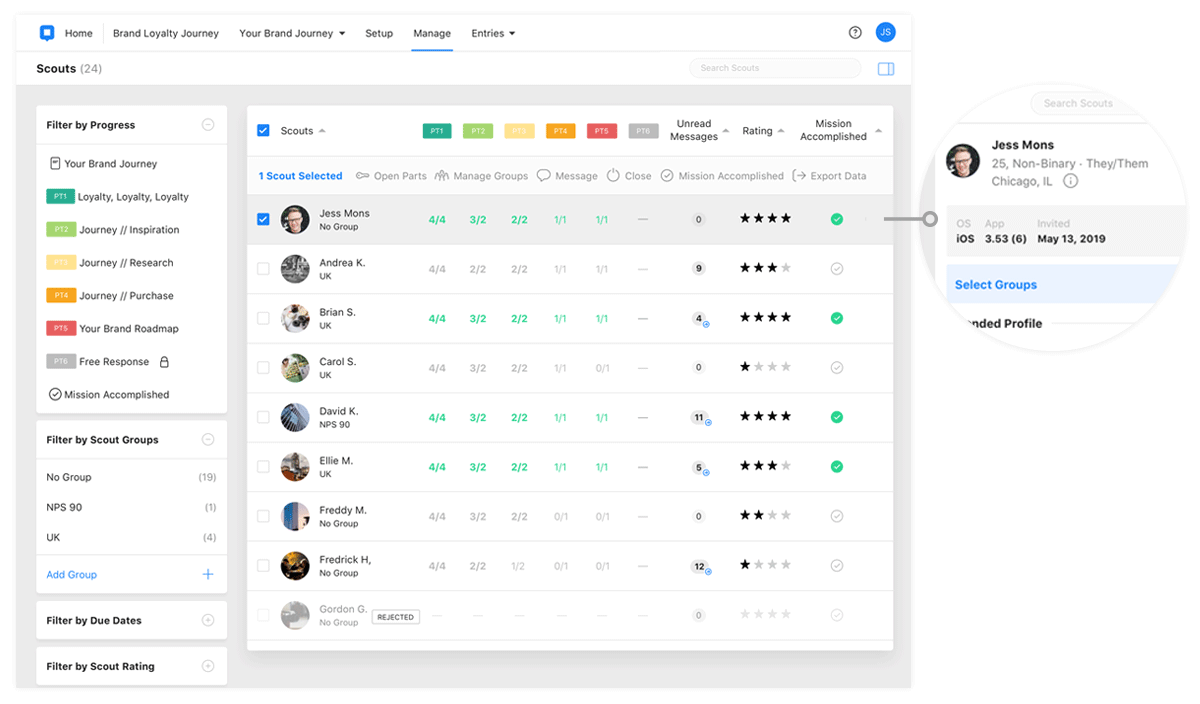 These updates represent an ongoing evolution of the dscout platform to be more inclusive for both researchers and the scouts who participate in missions. We'll solicit feedback from both customers and scouts later this year after the updates have been in-place.
Questions? Contact us!