Test mode in Live missions
New to dscout Live? Test your Live mission with a teammate before launching your Live mission. You can test the tool from both the researcher's and the scout's perspectives.
How to start Test mode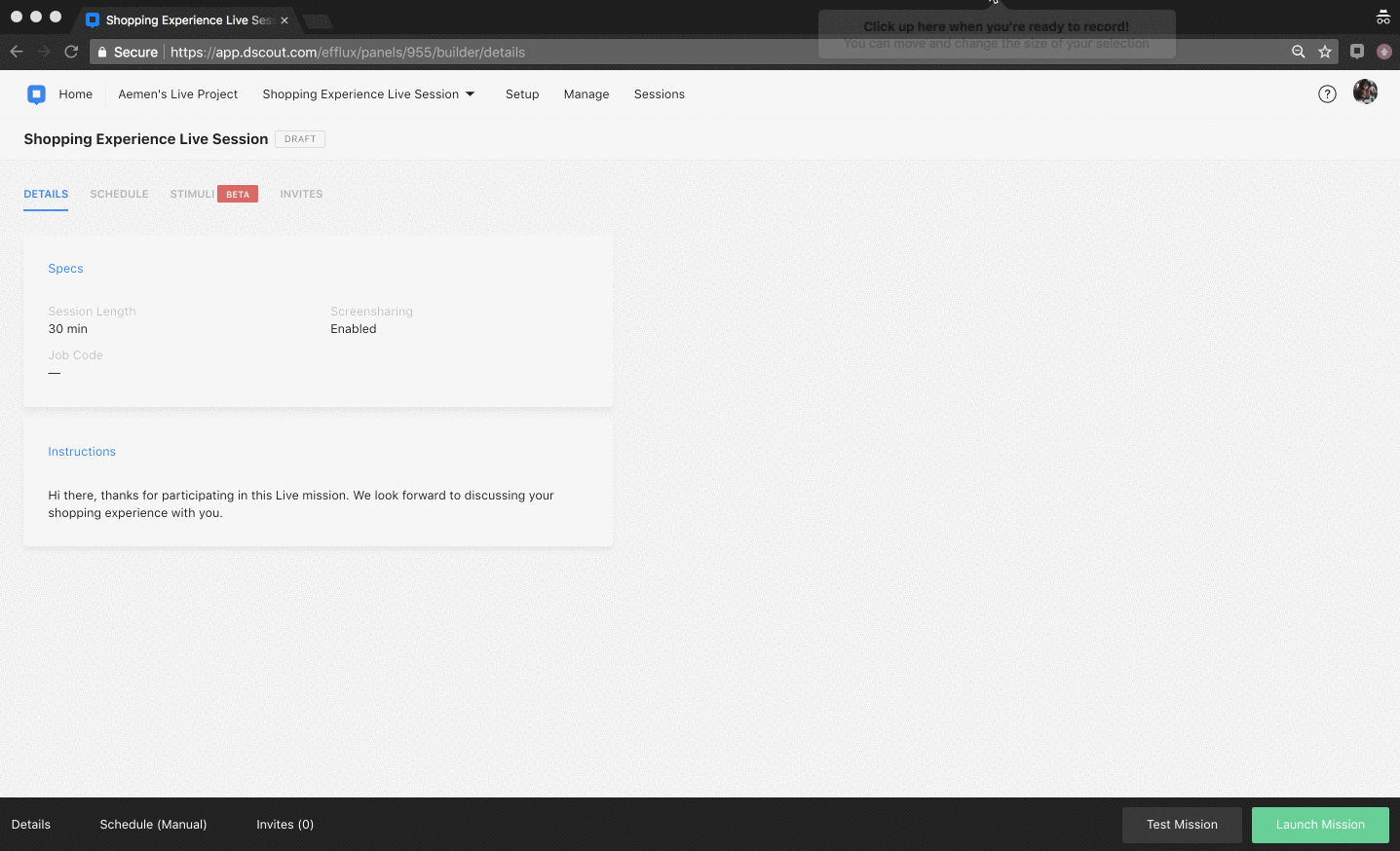 Add a session to your schedule in order to schedule your tester. You can do so by tapping on Setup > Schedule, then adding a time slot and saving your new schedule.

Note: if you leave your schedule completely blank, you will not need to schedule a time for testing. You and your test participant can access your test session without a schedule time!

While your mission is in draft mode, you can click on "Test Mission" at the bottom of your screen
Invite your tester by adding their name and email in the modal that appears
Once the invitation has been sent, click "Test Setup" to find your session link, which you can copy and paste into a browser to finish the set up process and get started. Both you and the tester (and any observers) will access the call using the same link. Note: the Manage tab will not be accessible during a test.
Note that, as with a normal Live session, any observers will need to have at least viewer-level access to the project to be able to observe the test.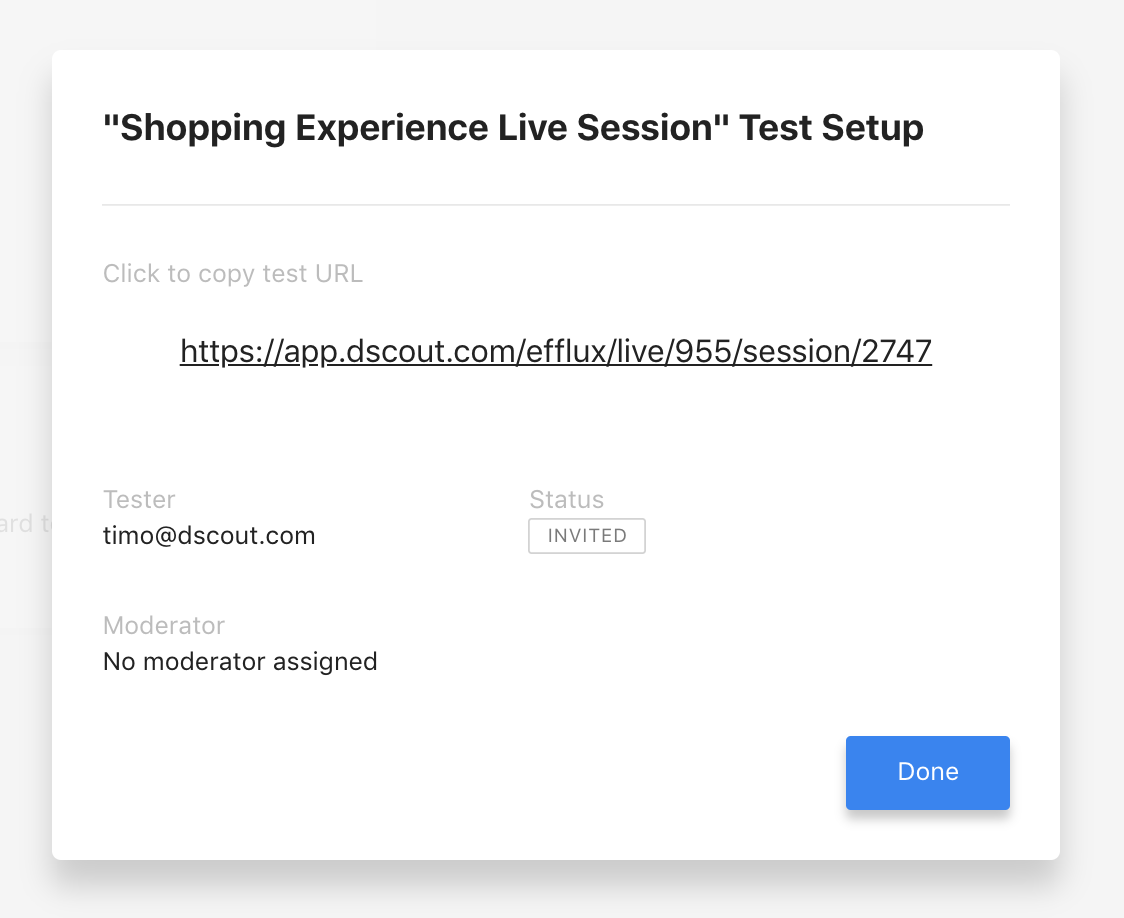 Both the moderator(s) and scout will have the full Live session experience. The tester will receive an invitation email from dscout and must accept this invitation and pass a pre-test before getting started. The moderator(s) can try out scheduling, creating notes and markers, sharing stim, watching the recording afterwards, and creating clips in the post-session recording.
Since this is just the test run, test data cannot be exported and test data is deleted once the test concludes. Once you end the test, or 5 days after the test begins, the mission is moved back into draft mode where you can make any changes before launching the mission and inviting your scouts.