Add Stim to dscout's Diary, Express, Live, & Recruit Research Tools
Conducting concept evaluations, design comparison studies, and even high-level wireframe feedback is easier than ever with the introduction of stimulus materials to dscout's Diary, Express, and Recruit tools. Previously you could only add stim to Live interviews, but now stim is available across the entire dscout suite: from moderated interviews to unmoderated qualitative feedback.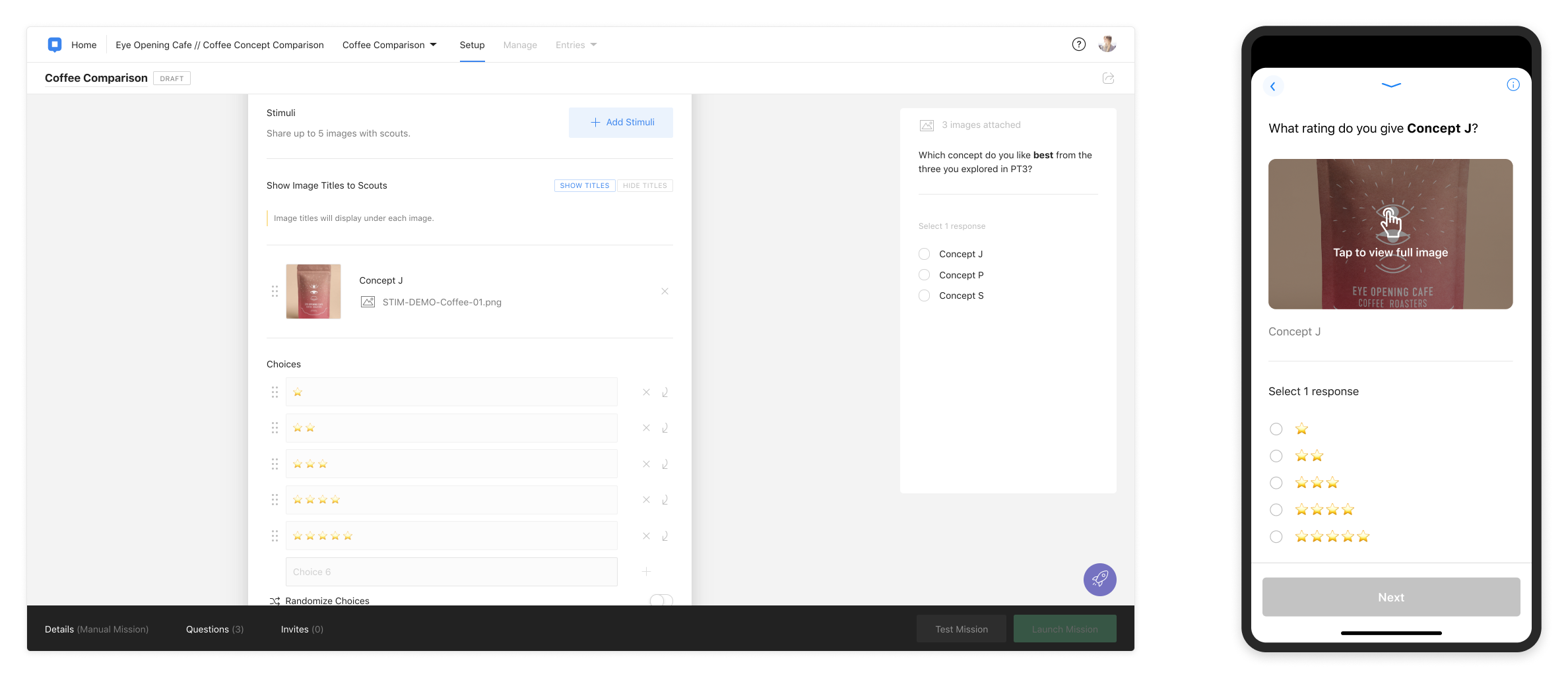 Stim can be embedded in any screener or mission question, with the exception of the screen recording question. Adding stim to a question will require a scout to view—on their mobile device—whatever image or set of images is attached before responding to the prompt. This offers several benefits to those requiring concept, product, and user feedback:
Flexible

: Add up to five images to any question in Diary, Express, or even Recruit. Manage your stimulus materials via an intuitive library, offering easy accessibility.

And, like always, dscout Live allows you to create stim boards for your interviews.

Versatile

: Whatever your research design calls for, stim can tackle. From recruiting mixes based on design impressions to deeper explorations of near-production concepts, stim opens up new, cross-platform opportunities.

Offers control

: Research participants must interact with your stim

before

answering any question, which makes for a truer application of stimulus material in user research. It offers confidence that participants' responses are as close to stimulus exposure as possible.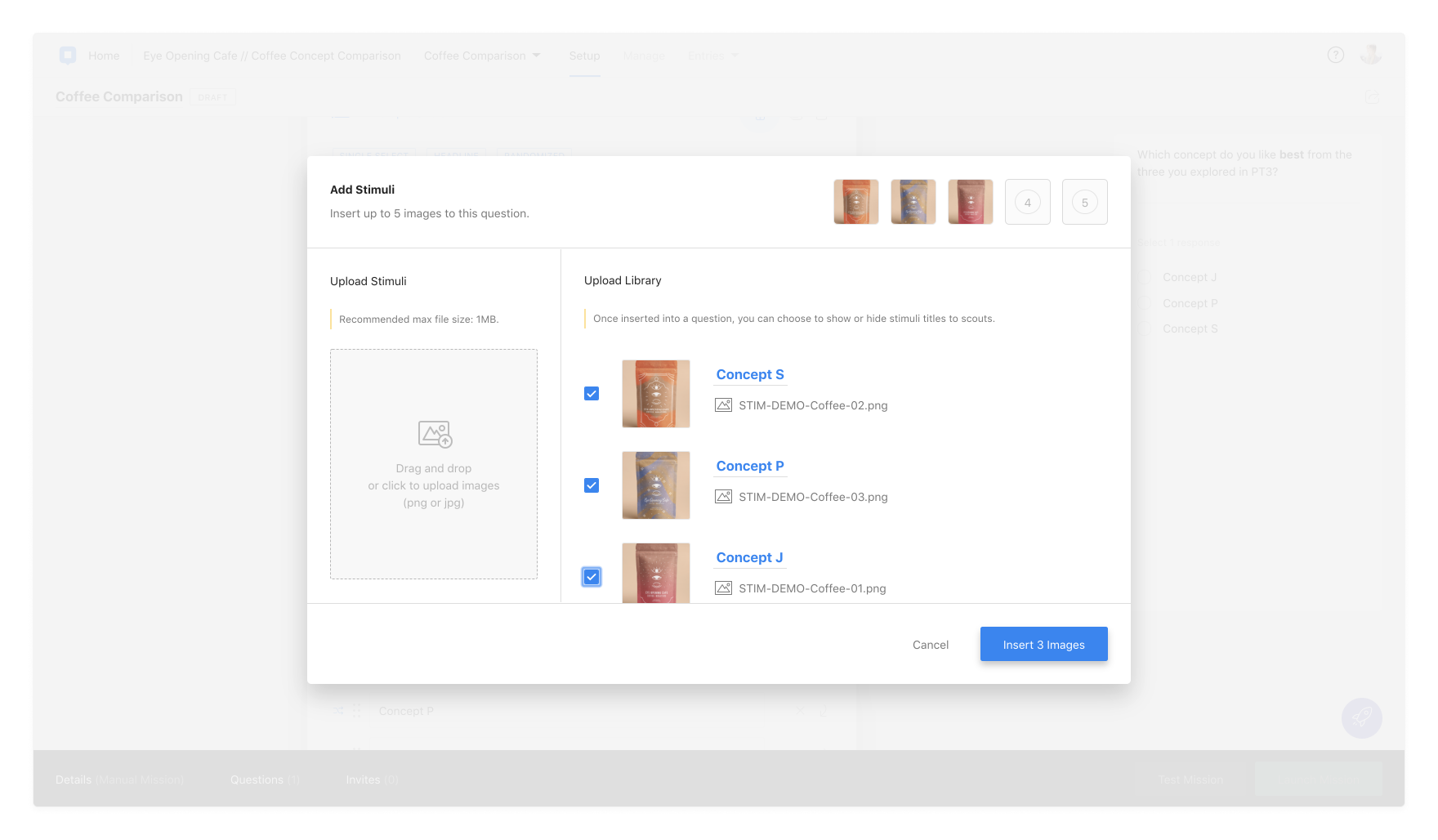 Here are just a few ways to leverage stim across the dscout platform:
Obtain rapid feedback on early-stage designs from hundreds of customers with

Express

Source more balanced, targeted samples based on initial concept impressions with

Recruit

Conduct end-to-end product testing, from concept evaluation to in-home setup with

Diary
Finally, stim is fluid for your participants. They never have to leave the dscout app, keeping them focused on the material in front of them and moving through the research activity. It's fun and fast for them, and your data are more accurate and representative as a result.

Stim is available now throughout the dscout platform. Click here to learn more.